McMaster ranked among the most international universities in the world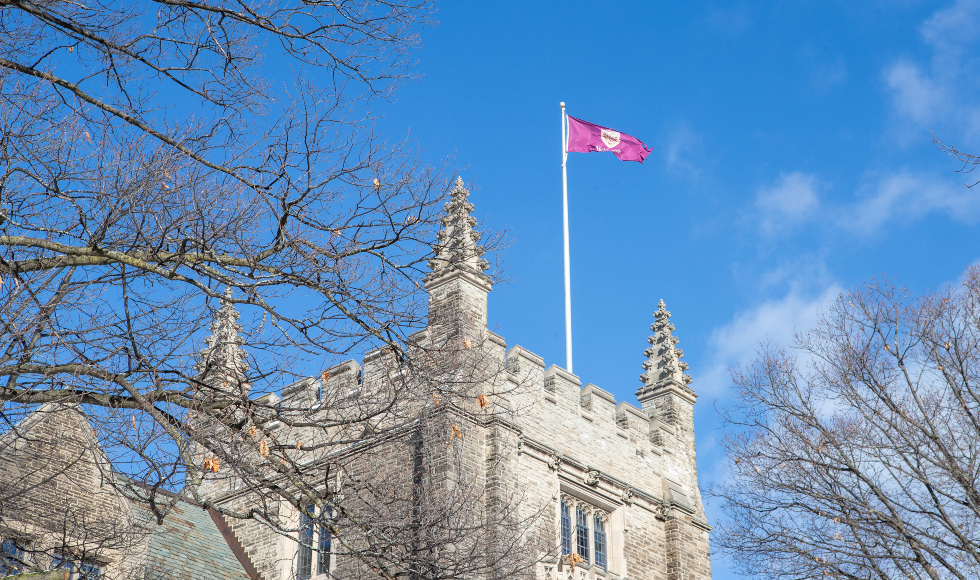 Photo by Georgia Kirkos
---
McMaster is now among the world's most international universities, one of only four Canadian institutions on a global list compiled by Times Higher Education.
McMaster placed 38th out of 172 institutions on the annual list, which is based on the proportion of international students, staff and faculty, publications with international co-authors, and worldwide reputation scores.
"Our international students, staff and faculty are an integral part of what makes McMaster a world-class institution," says David Farrar, McMaster's president and vice-chancellor.
"Diverse perspectives enable us to work together to solve the world's problems in ways that are creative, collaborative and far-reaching. Inclusion in this ranking for the first time is an important indicator of the high priority we place on welcoming students and scholars from all over the world."
Thirteen per cent of McMaster's undergraduates are international students. In graduate studies, international students make up 28 per cent of the student population. Overall, international students, staff and faculty represent more than 90 different countries.
The University of British Columbia, McGill University and the University of Toronto were also ranked on the list.
McMaster is currently ranked 69th on Times Higher Education's overall World University Rankings, and for two years running has been in the top 20 universities globally for impact. McMaster was named one of Canada's best diversity employers for the second year in a row in 2020.