McMaster Chancellor Santee Smith, professors and community members appointed to Order of Canada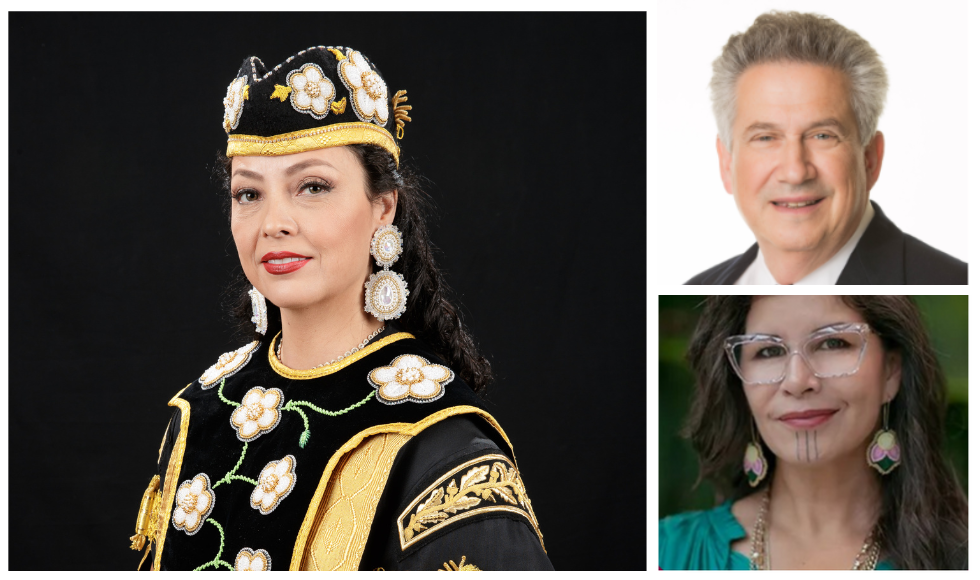 Chancellor Santee Smith, McMaster Indigenous Research Institute director Savage Bear and Professor Jeffrey Weitz, as well as several professors emeriti and accomplished Canadians with strong ties to McMaster have all been recognized for their outstanding contributions. 
---
McMaster Chancellor Santee Smith, faculty members Jeffrey Weitz and Savage Bear, a professor emeritus and several others with strong links to the university have been appointed to the Order of Canada, one of the country's highest civilian honours.
The Order of Canada recognizes individuals who have made extraordinary achievements and demonstrated outstanding dedication to their respective fields.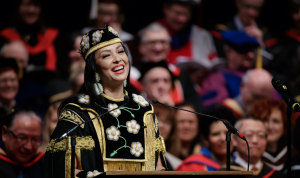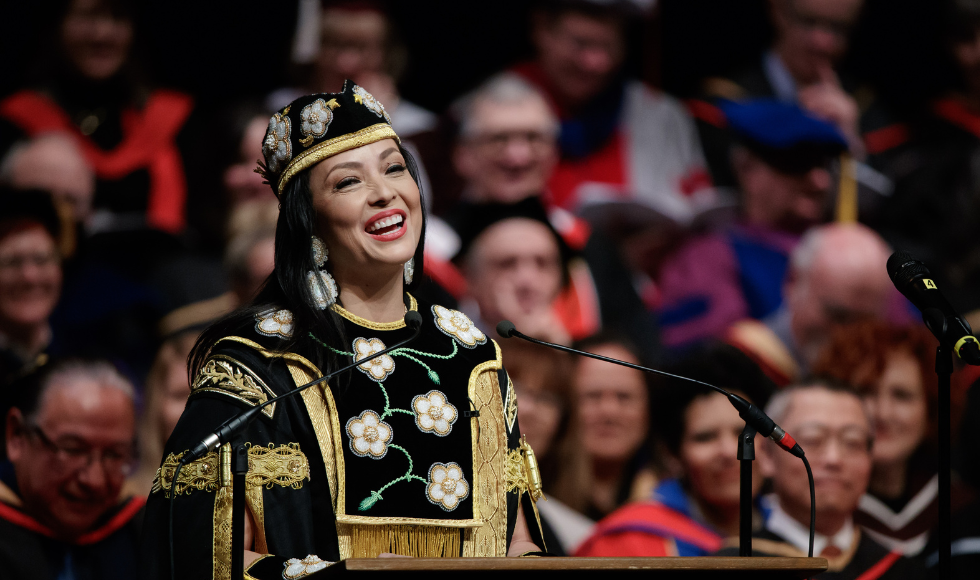 Smith / Tekaronhiáhkhwa, an award-winning and renowned multidisciplinary artist, producer and curator, graduated from McMaster with degrees in physical education and psychology and was installed as Chancellor in 2019.
---
An exceptional creative force: Learn more about McMaster Chancellor Santee Smith and her extraordinary work and achievements 
---
"Santee is an exceptional creative force whose extraordinary work to explore and share Indigenous identity and culture through performance, art and advocacy has had a tremendous impact on our country," says President and Vice-Chancellor David Farrar.
"As Chancellor, she has also been instrumental in advancing understanding of Indigenous peoples and ways of knowing on our campus, and I am truly delighted she is being recognized in this way."
Several other McMaster faculty members and professors emeriti were also appointed to the Order of Canada on June 30:
Jeffrey Weitz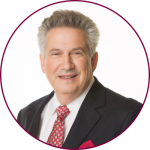 A distinguished hematologist, professor in the Faculty of Health Sciences and executive director of the Thrombosis and Atherosclerosis Research Institute, was named an Officer of the Order of Canada. Weitz has dedicated his career to advancing the understanding and treatment of blood clotting disorders. His groundbreaking research has significantly impacted the field, leading to improved patient outcomes and more effective prevention strategies for life-threatening conditions such as deep vein thrombosis, pulmonary embolism, heart attack, and stroke. Learn more.
Savage Bear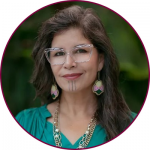 Bear, Director for the McMaster Indigenous Research Institute (MIRI) and an assistant professor of Indigenous Studies, has been appointed a Member of the Order of Canada in recognition of her contributions to Indigenous studies and for her committed community engagement. Bear is also the national director of Walls to Bridges, an education program bringing post-secondary education to incarcerated and formerly incarcerated individuals. Prior to arriving at McMaster in 2021, Bear worked at the University of Alberta, where she was the Director of the Indigenous Women & Youth Resilience Project and the academic lead on 'Indigenous Canada,' a highly successful online course boasting over 540,000 learners; she was also an assistant professor of Native Studies and Women's and Gender Studies.
Gary Purdy
A McMaster graduate and professor emeritus in the Faculty of Engineering, Purdy has been appointed a Member to the Order in recognition of his innovative contributions to the field of materials science and engineering, and for his dedicated support for refugees, peace efforts and social justice. He was inducted into McMaster's Alumni Gallery in 2004, and has received the distinguished Alumni Award.
Several other accomplished Canadians with strong ties to McMaster were also named in Friday's announcement:
Joseph L. Pater, MSc '76, for his outstanding contributions to the fields of cancer research and treatment, and for his leadership in cancer clinical research in Canada.
Rola Dagher, honorary degree recipient, for her contributions as an inspiring and impactful leader in the technology sector, and as a champion of diversity and inclusion.
Jean Marmoreo, BScN '65, for her long-time contributions as a family doctor and specialist in women's midlife health care, and for her advocacy of medical assistance in dying.
Tom Wilson, musician and activist, for his multifaceted contributions to the arts in Canada, notably as an iconic musician, as well as for his advocacy of Indigenous communities in Canada. Wilson donated his considerables archives to the University Library last year and established the Bunny Wilson Bursary for Indigenous students.