Musician and artist Tom Wilson donates archive to McMaster Library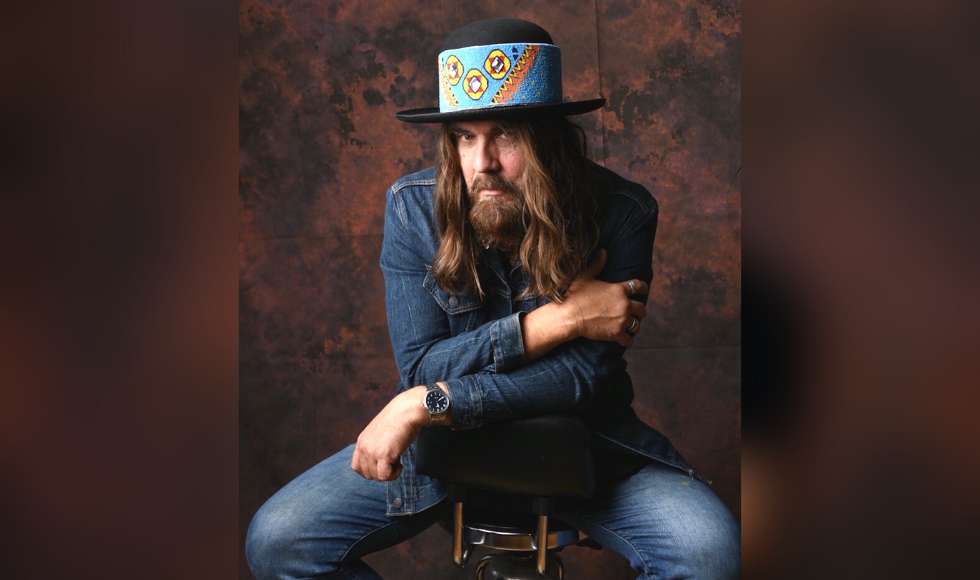 Canadian music legend and artist Tom Wilson has donated his archive of music, photos, drawings, two paintings, notebooks and other items to the William Ready Division of Archives and Research Collections at McMaster University Library. (José Crespo photo)
---
Canadian music legend, famed storyteller and visual artist Tom Wilson is ensuring his work will be accessible for generations to come.
Wilson has donated his archive to the William Ready Division of Archives and Research Collections at McMaster University Library.
"I was not able to go to university, so the fact my archive is now at McMaster is pretty amazing," said Wilson.
"I sometimes joke that I made this gift because my basement is too full. It's humbling, to be sure, to have McMaster serve as the home of my archive."
The university is proud to be the caretaker of the Tom Wilson Archive, McMaster President David Farrar said.
"Tom is a renowned singer and songwriter, an author, and an artist whose collective work occupies an important place in the history of the Canadian arts and music scene," Farrar said.
"As importantly, he's a fiercely proud Hamiltonian, a community builder, and an Indigenous advocate, all of which makes this gift particularly meaningful to the university based in his hometown."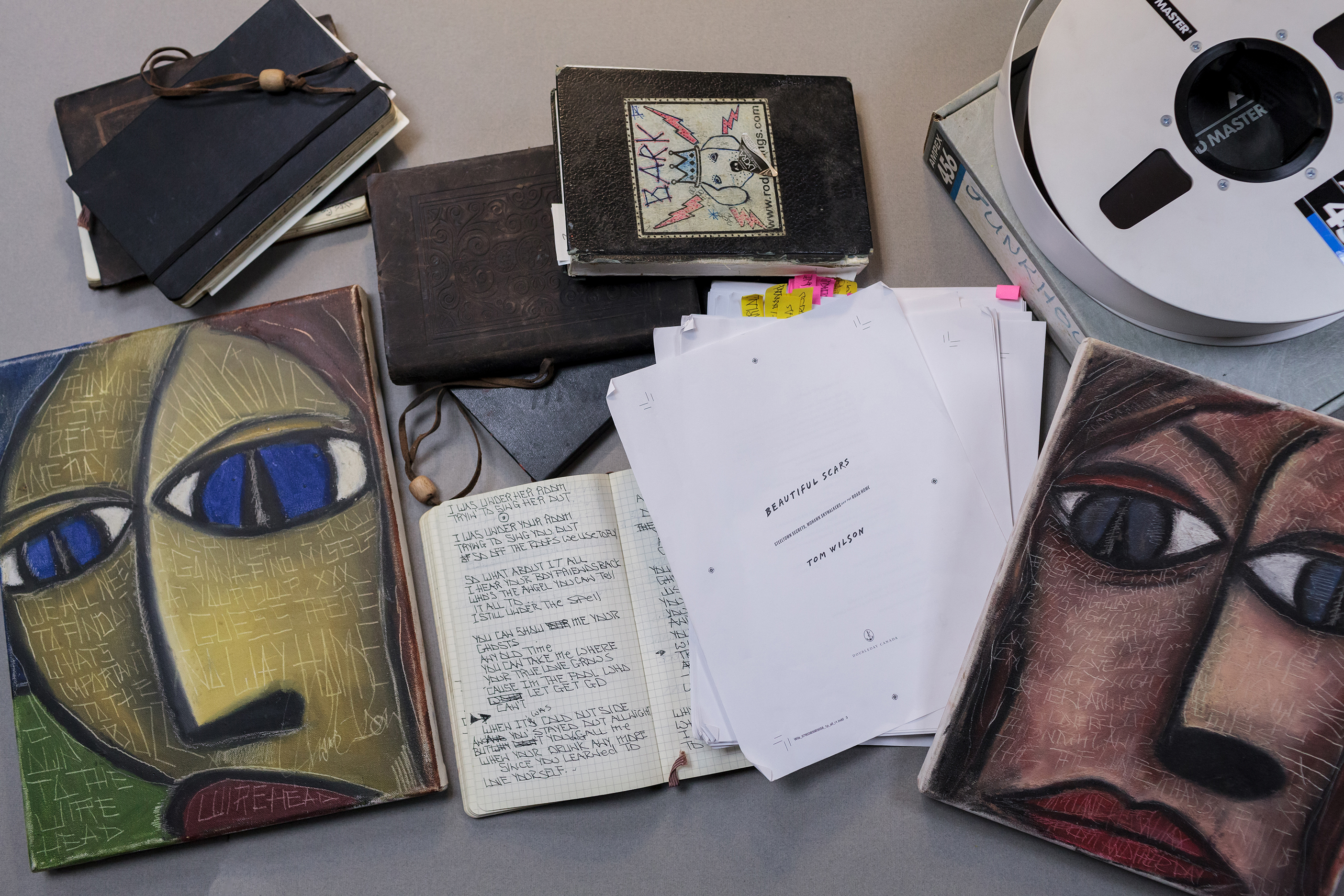 Wilson, 62, was raised in Hamilton and continues to call Steeltown his home.
He has spoken publicly about his journey of discovery after learning in his early 50s that he was adopted and his ancestry is Mohawk, something that  had a profound impact on his life and subsequent creative output.
As a musician, Wilson continues to enjoy a solo career in addition to being a founding member of a number of acclaimed Canadian bands. These include The Florida Razors (1981-1987), Junkhouse (1989-1997), Blackie and the Rodeo Kings (1996 onward), and Lee Harvey Osmond (2009 onward).
Collectively, these groups have recorded more than 18 albums and won  multiple Juno Awards.
The Tom Wilson Archive at the library includes notebooks in which Wilson recorded his thoughts, ideas for songs, draft lyrics; occasional drawings, photographs, and more, dated between 2003 and 2010.
The archive includes The Florida Razors' vinyl recording Beat Music from 1986, and 14 sound recordings on tape of The Florida Razors, Junkhouse, Blackie and the Rodeo Kings, and Wilson's solo material.
There are also notes and annotated galley proofs of Wilson's memoir Beautiful Scars, inspired by his search for the truth about his Indigenous heritage. The national bestseller was named a CBC Best Book of 2017 and inspired a documentary film of the same name.
"It's great to have the annotated galley proofs of his memoir; with it are notes compiled by Wilson to aid him in the writing," said Rick Stapleton, head of the William Ready Division of Archives and Research Collections. "Together, they show how the memoir came together over time."
Two paintings by Wilson round out the archive.
The Tom Wilson Archive occupies a critically important place at the junction of Canadian and Indigenous music and art, making this gift special to the library, said Vivian Lewis, McMaster University Librarian.
Lewis fondly recalls attending a Florida Razors concert in the 1980s.
"Tom's archive is an important addition to our collection that, as always, is accessible to any interested members of the public," Lewis said.
"I'm proud to recognize this gift since Tom is a Hamiltonian and I'm excited personally because I'm a longtime fan of his work. We could not be more grateful of his tremendous act of generosity to McMaster library."
Find more details about the Tom Wilson Archive on the library's website.