McMaster graduate and supporter hosts kitchen party for frontline heroes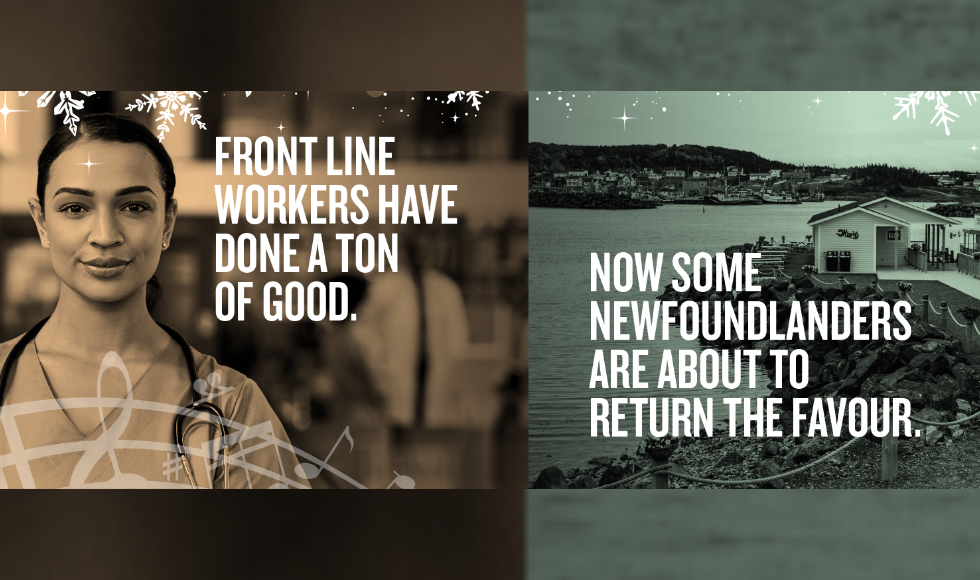 Philanthropist Walter Schroeder, '69, MBA is hosting "A Newfoundland Kitchen Party," a free variety show on December 3 for frontline workers from McMaster University and the surrounding communities.
---
A McMaster business school graduate and noted philanthropist is providing free admission to an iconic Newfoundland kitchen party in Toronto to say thank you to frontline workers who have given above and beyond during the COVID-19 pandemic.
Walter Schroeder, '69, MBA is a champion for the arts, serving as the executive producer and co-writer of "No Change in the Weather," a musical production about Newfoundland that toured across Canada in 2019.
Now Schroeder is showcasing his love for Newfoundland and some of the pandemic heroes by offering free tickets to frontline workers for the production of "A Newfoundland Kitchen Party."  The musical revue replicates the kitchen party, a storied tradition in Newfoundland where friends and neighbours gather around the stove for impromptu jam sessions with musicians regaling the crowd with folk ballads played on instruments like accordions and harmonicas.
Schroeder and his wife, Maria, are devoted philanthropists who donated $10 million in 2020 to establish the Schroeder Allergy and Immunology Research Institute within McMaster's Faculty of Health Sciences.
"We thank Mr. Schroeder for this tremendous tribute to frontline workers at McMaster and our broader community," said Paul O'Byrne, dean and vice-president of McMaster's Faculty of Health Sciences. "Many heroes have been at the frontlines of this pandemic for 20 months. This evening is a wonderful opportunity to celebrate and honour their resilience and dedication."
Reserve your free tickets for "A Newfoundland Kitchen Party" by visiting this link.
Show details
What:  A Newfoundland Kitchen Party
Who:  Join Newfoundland's finest singers, dancers and musicians in a joyful celebration hosted by celebrity MC, actor and comedian Shaun Majumder.
When:  Friday, December 3 at8 p.m.
Where:  Jane Mallet Theatre, St. Lawrence Centre for the Arts
27 Front St E, Toronto ON