Mac grad chosen for International Horatio Alger Award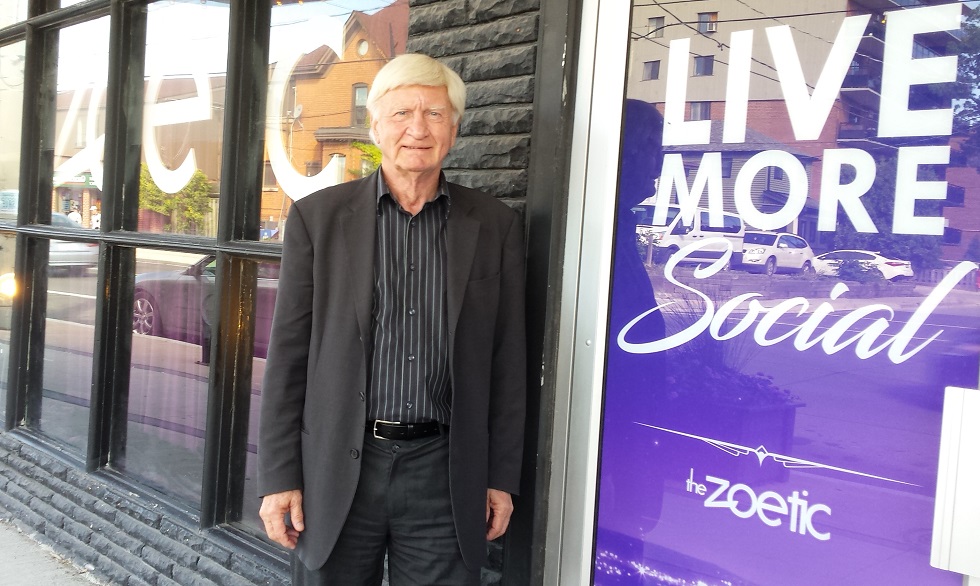 Walter Schroeder, MBA '69, outside Hamilton's Zoetic Theatre, where "No Change in the Weather," the musical he produced and co-wrote, was performed in August during a cross-Canada tour. On October 28, Schroeder was one of two Canadians selected to receive the International Horatio Alger Award.
---
Walter Schroeder, MBA '69, is following in the footsteps of Wayne Gretzky — not on the ice, but as a champion of higher education.
On October 28, Schroeder was one of two Canadians honoured with the 2020 International Horatio Alger Award.
Presented each year by the Horatio Alger Association of Canada, the award goes to outstanding Canadians "who have triumphed over adversity and who encourage young people in Canada to pursue their dreams through higher education."
The honour brings lifetime membership in the Horatio Alger Association. Current members include hockey legend Wayne Gretzky, former Governor General of Canada David Johnston, and former Prime Minister of Canada Brian Mulroney.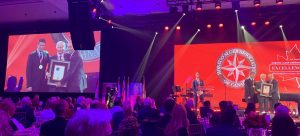 The child of immigrants, Schroeder grew up in northern Winnipeg. After a career at Wood Gundy, he founded Dominion Bond Rating Service (DBRS) Limited in 1976 with less than $1,000. He and his associates built DBRS into the largest debt rating agency in Canada and the fourth largest in the world.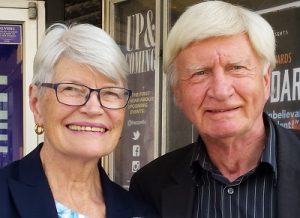 With his wife, Maria, Schroeder is a leading philanthropist in support of higher education, Indigenous students, and the health sciences.
At McMaster University, they have funded the Schroeder Family Immunology and Allergy Research Fund, among other generous donations. He was inducted into the McMaster Alumni Gallery in 1989.
Schroeder is also executive producer and co-writer of "No Change in the Weather," an original musical production about Newfoundland, now touring across Canada.
The Horatio Alger Association of Canada is the Canadian affiliate of the Horatio Alger Association of Distinguished Americans, Inc. Founded in 1947, the organization is named after Horatio Alger, Jr., the prolific 19th-century American author known for his many novels about impoverished boys and their rise from humble backgrounds.
In his acceptance speech, Schroeder referenced his personal interest in "the underdog scholar" and praised the association as "an incredible organization whose work aligns with what I value."
Schroeder's co-honouree is Christiane Germain, co-president of Group Germain Hotels. With the addition of Schroeder and Germain, membership in the Canadian association now stands at 18.
The awards were presented on October 28 at a gala event held at the Fairmont Royal York. The gala helps raise funds to augment the Horatio Alger Scholarships, including new programs for Indigenous youth and students entering vocational and technical education studies.
Learn more about Walter Schroeder on the McMaster Daily News.