Celebrating Black Excellence – February 2022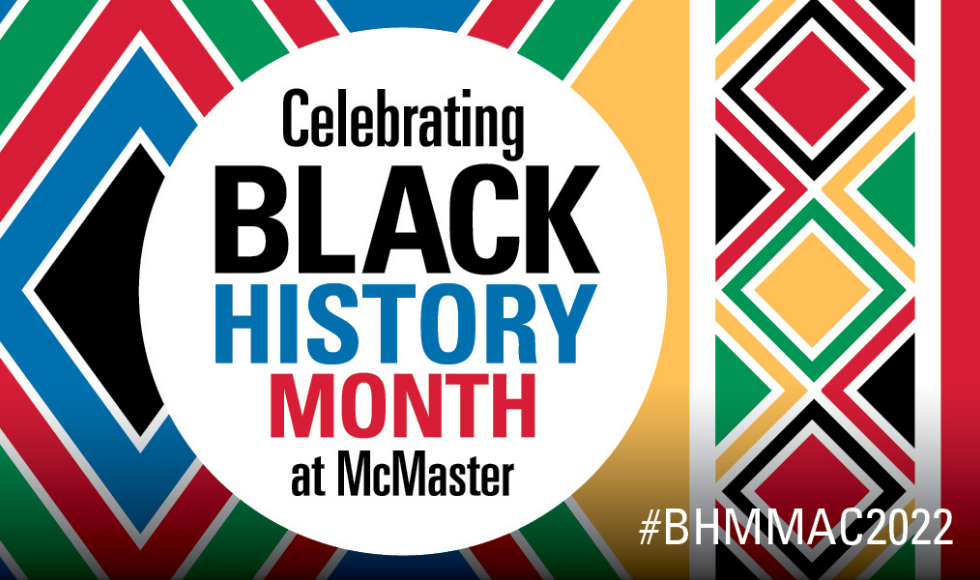 ---
February is Black History Month (BHM) – a time to celebrate the contributions and achievements of Black and African diasporic peoples.
While we should always recognize Black excellence, the reality is that Black communities and cultures are still under-represented and under-appreciated. As we aspire to become an ever-more equitable institution, this month provides a forum for McMaster to highlight its commitments to addressing anti-Black racism and fostering Black inclusion.
This year, the national theme of BHM is Black Health and Wellness – a particularly salient theme as the COVID-19 pandemic has shone the light on health inequities facing racialized communities and the need to continue to address systemic racism as a social determinant of health.
Every year, the Equity and Inclusion Office coordinates the work of the Black History Month Planning Committee. This year, the Committee identified the goal of highlighting McMaster's ongoing commitments to attracting Black students, faculty and staff and supporting their well-being and success. Here are just a few of the initiatives McMaster recently undertook in the last year:
McMaster signed on to the Black North Pledge, reinforcing the university's aspiration to achieving representation of students and employees of Black/African Descent/Diaspora aligned with the proportionate representation in the Canadian population and to cultivate an institutional culture and climate that meaningfully supports and engages Black inclusion and excellence. Supporting this pledge, McMaster recently signed the Scarborough Charter to combat anti-Black racism and foster Black inclusion.
"Supporting Black scholarships is important for individuals and the development of the university's overall community," says President David Farrar.  "We are grateful for the leadership, advocacy and many other contributions the African and Caribbean Faculty Association of McMaster has shown in helping the university better understand how to support greater participation and opportunities."
The university also successfully launched a Black Faculty Cohort Hiring Initiative and has hired twelve exceptional scholars across all six Faculties.
"This was an opportunity to accelerate McMaster's recruitment and retention of a diverse group of outstanding teachers and scholars," says Provost & Vice-President Academic Susan Tighe.  "As the first initiative in the new Strategic Equity and Excellence Recruitment and Retention (STEERR) program it has been a tremendous success."  STEERR is a key priority within McMaster's EDI Strategy and Action Plan.
As well, the university has sponsored the establishment of an Employment Resource Group for Black, Indigenous and Racialized Staff – a group led by and for racialized staff members to provide a venue for community building, networking, and professional development, supporting staff thriving and retention.
The university has also invested in the establishment and staffing of a Black Student Success Centre to support and champion the holistic success of Black students and to foster a positive Black student educational experience.
Again, these are only a handful of initiatives underway. The African and Caribbean Faculty Association of McMaster continues to provide leadership and advice on these and other initiatives that aim to address the recommendations detailed in the Scarborough Charter.
The launch event for McMaster's BHM will take place on Tuesday, February 1 from 4:00 p.m. – 5:00 p.m. To register for the event, click here
For regular updates on BHM events through the month of February, visit the BHM Facebook, BHM Twitter. or BHM Instagram or contact Tolulope Ojo at Ojot2@mcmaster.ca for any additional information.