McMaster makes commitment to Black academic excellence across the university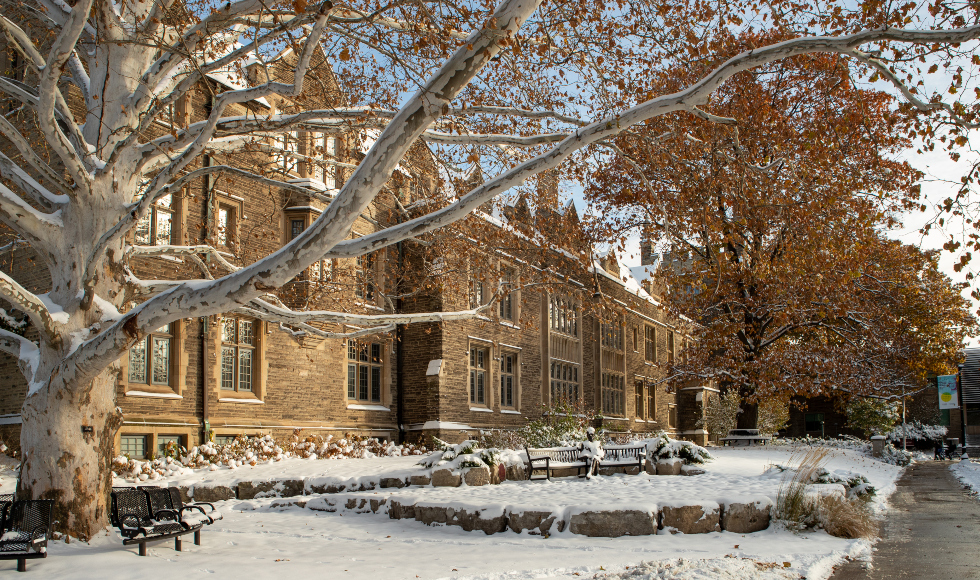 ---
McMaster is taking a new approach to ensure that the scholarship and scholarly work of the university support a commitment to inclusive excellence and create new opportunities to significantly increase the number of Black faculty members participating across all areas of the university.
A cohort hiring initiative will see up to 12 appointments of emerging and established academics and scholars who will contribute to the advancement of Black academic excellence across all six Faculties.
"This strategic initiative accelerates McMaster's efforts to recruit and retain a diverse group of excellent teachers and scholars," said provost Susan Tighe.  "It is an important step forward and is the first initiative under the new Strategic Equity and Excellence Recruitment and Retention  (STEERR) program which is a key priority within McMaster's EDI Strategy and Action Plan."
Bonny Ibhawoh is a professor of history in the Faculty of Humanities and the co-founder of the African Caribbean Faculty Association of McMaster.
"This ground-breaking cohort hiring initiative demonstrates McMaster's commitment to inclusive excellence through the cultivation of a diverse and vibrant community of scholars. It reflects McMaster's recognition that diversity and inclusion are fundamental to maintaining the University's tradition of research and teaching excellence. This will make McMaster an even more attractive destination for a new generation of innovative scholars and students with diverse backgrounds and lived experiences."
The cohort hiring of up to 12 of Black faculty members will be advertised across Canada and internationally with advertisements being posted later this week.
"This is an extraordinary accomplishment for McMaster, and it has transformative potential," says Arig al Shaibah, associate vice-president equity and inclusion. "The evidence is clear that particular groups are severely underrepresented in the professoriate across the sector – not because of a lack of excellence but rather well-documented cumulative effects of often invisible biases and inequities."
Successful applicants will self-identify as persons of Black/African descent and lived experience and  must demonstrate strong potential for excellence in teaching, research and service and a willingness and ability to:  (1) contribute actively to undergraduate and graduate programs; (2) supervise masters and doctoral students; (3) establish research collaborations across Departments within Faculties or across Faculties; and (4) contribute to the University's inclusive excellence goals and priorities.