'Your voice matters' — More dates added to external review of Black student-athletes' experiences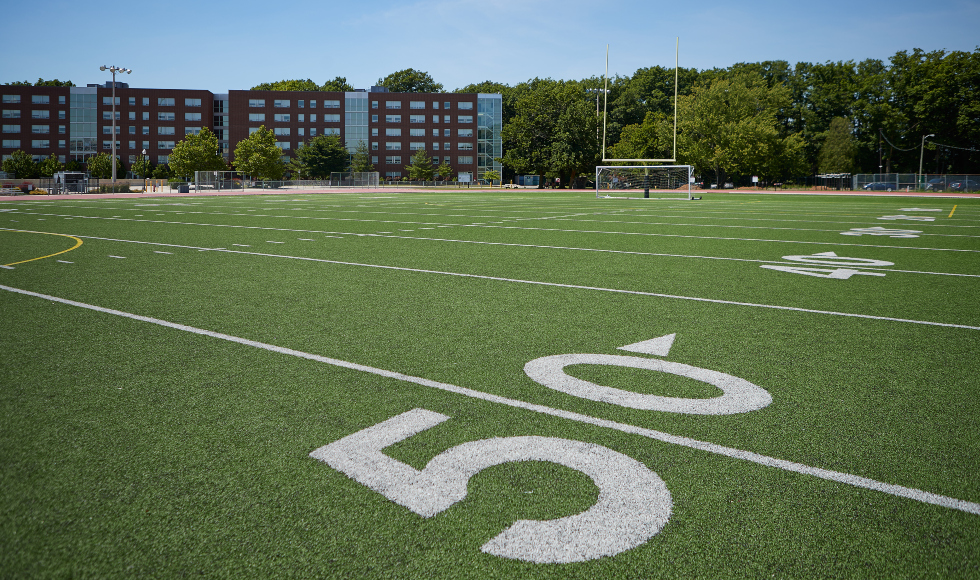 The university is extending a review of Black student-athletes' experiences and of the climate within the Marauders Athletics programs. (Photo by Kevin Patrick Robbins/McMaster University)
---
The university is extending a review of Black student-athletes' experiences and of the climate within the Marauders Athletics programs, to enable more people to participate.
While a first round of scheduled interviews for the review has been completed, "we want to make sure that every student-athlete is aware of the review, and that all those who want to come forward have the opportunity to do so," says Sean Van Koughnett, associate vice-president of students and learning, and dean of students.
"Thank you to all members of the McMaster community for engaging in this confidential process," says Ivan Joseph, who is leading the review.
"I want to make sure that everyone has had chance to add their feedback to our findings. Your voice matters."
Extra sessions have been added on Aug. 11, 12 and 13. Those who are interested in participating can fill in the webform on the Student Affairs website to participate in an interview, or can email a written submission to review@mcmaster.ca.
"The sessions have provided valuable information to help the McMaster Marauders move forward to create a more welcoming and inclusive community for all," Joseph says.
The review, which was launched on June 29 in response to reports about anti-Black racism experienced by former McMaster athletes, includes interviews with current and former Black student-athletes, other student-athletes, and athletics staff, including coaches and administrators.
Joseph, the vice-provost of student affairs at Dalhousie University and the former director of athletics at Ryerson University, is being assisted by a task force comprising a small team of faculty, staff and students at McMaster.
A final report, including observations and recommendations, will be submitted to Van Koughnett in the coming weeks.
---
Task Force members are:
Dr. Bonny Ibhawoh (faculty) – Task Force Chair
co-founder and co-lead for the African and Caribbean Faculty Association of McMaster (ACFAM) and African and African Diaspora Studies (AADS) Minor
current Professor of History, McMaster Chair in Global Human Rights – Centre for Human Rights and Restorative Justice
Faith Ogunkoya (staff)
Vice-Chair (Staff) President's Advisory Committee on Building an Inclusive Community (PACBIC)
former Global Experience Coordinator, Student Success Centre at McMaster
current Team Lead, Student Services in the Registrar's Office
Aaron Parry (student)
member of Black Students Association
majoring in anthropology and indigenous studies, minor in african and african diaspora studies
Marlice Simon (staff):
Staff Member: African Caribbean Faculty Association of McMaster University
Administrative Coordinator (Research) Health Information Research Unit
Aisha Wilks (student):
PhD student, Department of English and Cultural Studies
Research interests include Race, disability, and the initmacies of violence in contemporary literature and film with particular focus on the Black Transatlantic
Education Research Assistant (Dr Eugenia Zuroski)
Co-Founder of Resist BIPOC Working Group
For more details, including the review's objectives and scope, as well as a biography of Ivan Joseph, please see the review's Terms of Reference.