External advisor to conduct review of Black student-athlete experiences at McMaster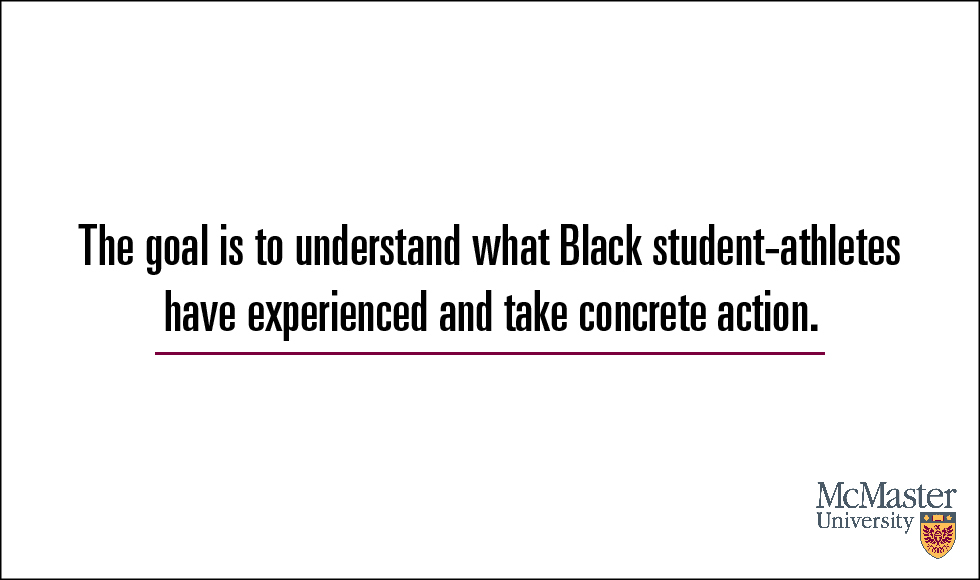 ---
McMaster's Associate Vice-President (Students and Learning) & Dean of Students Sean Van Koughnett, wrote this message to the department of Athletics and Recreation.
Over the past 24 hours there have been concerning accounts of anti-Black racism by former McMaster student-athletes. The details were posted on Twitter yesterday and we immediately began looking into the matter with the university's Equity and Inclusion Office.
We take all allegations of racism and discrimination seriously and we encourage anyone, especially students, to let us know their concerns and experience so appropriate action can be taken.
We have determined that the most effective approach to addressing these concerns is to conduct a review of the Black student-athlete experience at McMaster. The review, which will be led by an external advisor, will explore to what extent racist beliefs, comments, and behaviours have been present within Marauder Athletics and document the impact that this has had on current and former student-athletes. This review has been discussed and has the full support of director of Athletics & Recreation Shawn Burt and department leadership.
The goal of the review is to better understand what Black student-athletes have experienced so that we can take concrete action to strengthen a culture of equity and inclusivity.
I want to echo the message I sent out recently to Student Affairs staff about racism and building a more inclusive McMaster, where I said that as a senior leader, I need to understand how the systems within which we operate can lead to discriminatory outcomes and ensure I work with all of you to make the changes that are needed.
This review is just one part of the broader efforts at McMaster to address systemic institutional racism in all its forms.