Words to Action: Highlights from McMaster's Black History Month launch event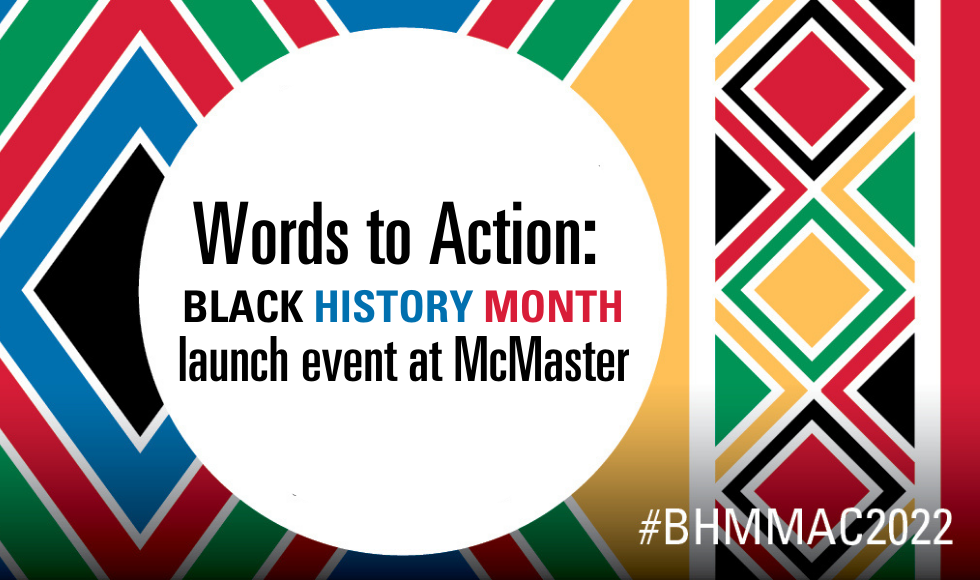 The Black History Month Committee, Black Student Success Centre and the Equity and Inclusion Office marked the launch of Black History Month here at McMaster University with the virtual event Words to Action: Speaking to Black Focused Initiatives on Campus.
---
Earlier this week, McMaster's Black History Month (BHM) began with a conversation hosted by the BHM Committee, the Black Student Success Centre and the Equity and Inclusion Office. The panel discussion, Words to Actions, featured eight faculty, student and staff leaders across campus sharing current and emerging Black focused initiatives on campus and reflecting on the work still to be done.
Learn more about the initiatives shared during the conversation, all seeking to support and foster Black excellence and to promote inclusion on campus.
---
Anti-racism training and education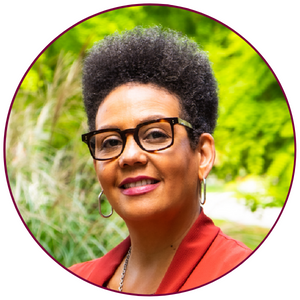 Clare Warner, senior advisor for equity, inclusion and anti-racism, Student Affairs
Warner, whose role was created in response to recommendations within the systemic review of Black student-athletes' experiences, said her office has been engaged in meaningful dialogue with students over the past year. The review was sparked by reports of anti-Black racism from former student-athletes.
"The formation of an anti-racism advisory group in the department comprised of students, staff and administration became an important mechanism for beginning to rebuild trust and start to repair relationships," said Warner. "And it was a place where we could really talk openly about some of the harm that had occurred."
She also pointed to the hiring of a Black male social worker providing support to student athletes and a mandatory anti-Black racism training for employees as initiatives she is proud to see come to fruition.
"Many people report that that [training] was really transformative for them in terms of making visible the mechanisms of discrimination and exclusion," said Warner. "It's just wonderful to see some of the seeds that have been planted over the years beginning to bear fruit and I'm really honoured to be able to be a part of that."
And while Warner highlighted these gains, she noted that the work being done to address anti-Black racism is still very much in progress.
---
Supporting students through a shared space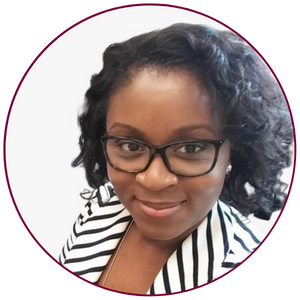 Faith Ogunkoya, the inaugural Manager of Black Student Success
The Black Student Success Centre is another initiative that grew out of the university's systemic review. Faith Ogunkoya says one-on-one student check-ins, financial aid counselling and connecting students to Black counsellors (amongst other services) is helping foster a sense of belonging at the centre.
In celebrating the centre's achievements, Ogunkoya drew attention to the important work that has been achieved through partnerships on campus.
"This, for me, is a slice of evidence of the collective power that is unleashed when groups come together in solidarity, unity and in the spirit of collaboration," said Ogunkoya.
---
Building a sense of community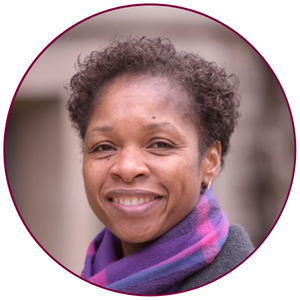 Sophia Holness, Senior Manager, Information Technology
Sophia Holness recalled how it was difficult not having many other Black or racialized colleagues to connect with at her first job at McMaster after graduating in 1992.
"I did not feel that community sense when I was working here at McMaster as a young person […] it was difficult to reach out to individuals because there was a few of us, not many."
Now, years later, having left and returned to Mac, Holness is the chair of the Black Indigenous Racialized (BIRS) Employee Resource Group. She says she is so grateful for the meaningful connections the group, which was established to serve this underserved population, has given her.
"I am a benefactor of the support this group has provided," said Holness, who noted a strong response to the group's development sessions.
She urged McMaster employees who identify as Black, Indigenous and/or racialized to reach out and take part in the personal development opportunities, speaker sessions and informal "hallway chats" that she says has been a great benefit to her.
---
Mentorship and fostering long-term relationships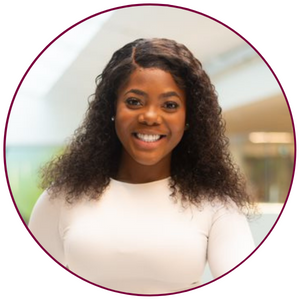 Inès Ndzana and Shae-Ashleigh Owen, program mentors, Black Student Mentorship Program (BSMP)
Sixty-two first-year mentees, 35 undergraduate mentors and 13 graduate students took part in the first official pilot year of the Black Student Mentorship Program, said program mentor Inès Ndzana.
Ndzana said they are seeing a lot of success in fostering long-term relationships.
"We really saw before us true friendships being formed."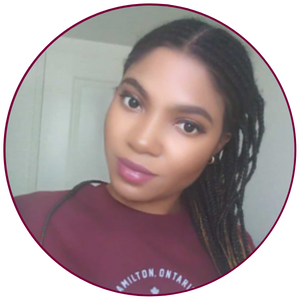 Shae-Ashleigh Owen, a fellow mentor and political science M.A. candidate, agreed that the program is providing vital support for students at all levels.
"Being a graduate student is hard. Being a Black graduate student can be very isolating […] we are typically one of the few representatives of our race," said Owen.
---
Introducing a new interdisciplinary minor
Alpha Abebe, assistant professor with the Faculty of Humanities
The undergraduate interdisciplinary minor in Africa and Black Diaspora Studies (ABLD), launched in 2014, continues to see strengthened investment, says Alpha Abebe.
Partnerships with McMaster's Intersession program and archives have allowed for more course development and paved the way for "some exciting momentum around the curricular piece," said Abebe.
"As we look to the future, we've been able to do a lot, but there's a long way to go," said Abebe. "We're looking forward to cultivating that community."
---
Enhancing the scale and efficacy of student supports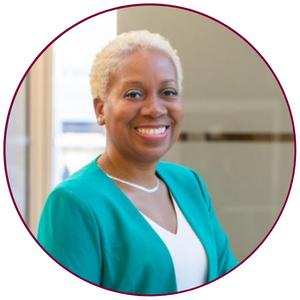 Juliet Daniel, associate dean of research and international relations
Bonny Ibhawoh, professor of history and global human rights
In June 2020 the African Caribbean Faculty Association of McMaster (ACFAM) submitted a white paper to President David Farrar, calling for several initiatives with the goal of enhancing the scale and efficacy of supports offered to McMaster students.
"I am pleased to say many of those things have been implemented," said Juliet Daniel.
She pointed to investments in student mentorship, a cluster hire of Black faculty and a mentorship program for new Black faculty as meaningful developments.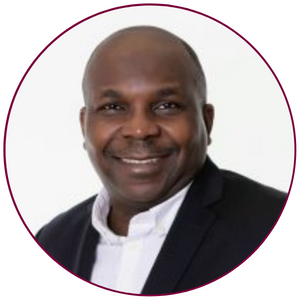 Bonny Ibhawoh says ACFAM's efforts in the Black faculty hiring initiative were successful in large part because they demonstrated that highlighting Black Excellence benefited the entire McMaster community.
Ongoing initiatives like an increased representation of Black faculty in senior positions and a pay equity and advancement review will take some time to fully implement, acknowledged Daniel.
"They took us seriously and they are actually working with us to move and advance these initiatives that we asked for."
---
For regular updates on BHM events through the month of February, visit the BHM committee's Facebook, Twitter or Instagram.