Athletics Anti-Racism Advisory Group introduces "Take 5" education and training campaign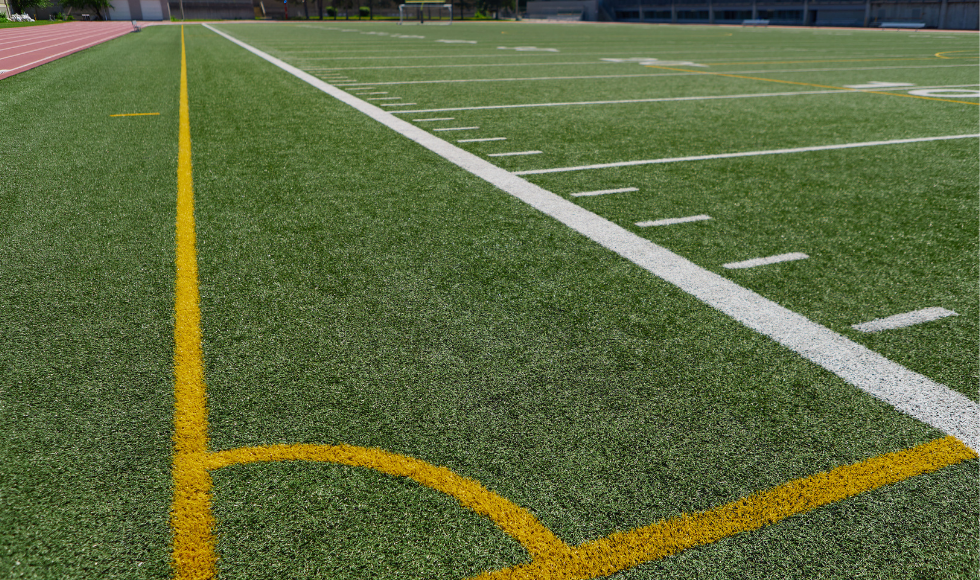 ---
As part of its work to cultivate a more inclusive environment, the Athletics and Recreation department has launched an anti-racism education campaign this term.
Developed by the department's Anti-Racism Advisory Group, the "Take 5" campaign aims to ensure all staff take a minimum of five hours of anti-racism training this year. To get started, all team members must attend a session delivered by McMaster's Equity and Inclusion Office (EIO), which involves case studies centred around the lived experiences of current and former Black student-athletes.
Stef Ptaszek, head coach of McMaster Football, says the training sessions are an important step.
"The interactive two-way dialogue and real-life scenarios really impacted everyone participating," says Ptaszek. "I cannot stress enough how this program sparked really meaningful dialogue that we never had in the past."
Clare Warner, senior advisor for equity, inclusion and anti-racism within Student Affairs, says many participants shared Ptaszek's sentiment.
"Staff members shared that these discussions helped them recognize anti-Blackness and its far-reaching effects," says Warner. "The training is a starting point, and the hope is that staff will be internally motivated to continue learning about race and racism, particularly if they've had the privilege of not thinking about race until now."
The "Take 5" education campaign is one of several programs developed in response to the 2020 review of the Black Student-Athlete Experience at McMaster.
Among the initiatives, which form part of the department's review response, is a Black graduate internship program, designed to increase representation in the department and create pathways to leadership in the athletics sector. During their one-year internship, these students will work on cross-departmental projects that align with their individual career goals.
Emmanuel Tewoderos, one of the three graduate interns, says he hopes this internship will increase his capabilities within a sports administrative setting.
"The invaluable opportunity to gain administrative experience working in an internationally recognized institution like McMaster is certainly one of the most attractive aspects of the program," says Tewoderos. "I've always held aspirations to work within the Soccer industry, but my time here so far has really attracted me to the idea of working within a collegiate atmosphere."
Over the past year, the department's advisory group has also helped to develop new resources, financial awards and mental health supports for Black student-athletes.
Shawn Burt, director of Athletics and Recreation, says great progress has been made but there is more work to be done.
"The Take 5 anti-racism training ensures our staff members are not only better informed, but better empowered to enact real change," says Burt. "However, it's important to note that there is no finish line. Our collective work to implement the anti-racism action plan is ongoing and we look forward to building on this training through continuous dialogue and learning."
Read the advisory group's fall 2021 update here.
—
The Athletics & Recreation action plan is aligned with McMaster's broader Equity, Diversity and Inclusion Strategy, which looks to support Black excellence and build on existing anti-racism education programs.