10 students named Wilson Leadership Scholar Award winners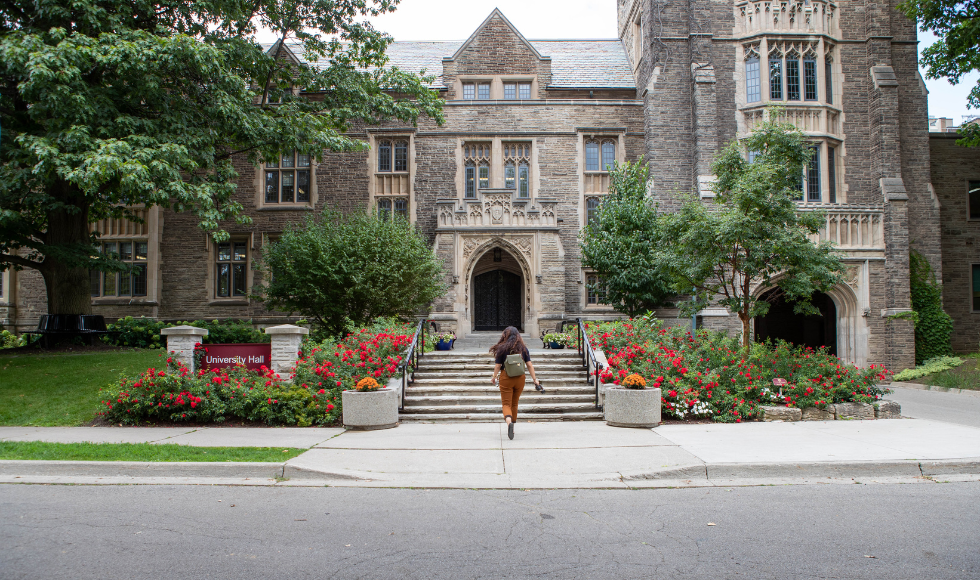 ---
Ten undergraduate and graduate students have been selected to join the Wilson Leadership Scholar Award (WLSA), an intensive leadership development program that comes with an award of up to $14,000. 
The award, like Wilson College, was started through the vision and generosity of Chancellor Emeritus Lynton "Red" Wilson, in order to develop the next generation of Canadian leaders. 
Based on WLSA alumni feedback, the new Wilson Leaders can look forward to strengthening their leadership skills, pursuing opportunities they wouldn't otherwise have explored, finding new career options, developing new mindsets and staying in touch with their fellow Wilson Leaders after the program.  
"It's a challenging program," says Associate Director Liz Koblyk, "yet people come out more confident, hopeful, and engaged than when they started. And while students learn from high profile speakers and mentors, they learn just as much from one another. It's one of the few opportunities students have to see, firsthand, how fellow students in different programs and Faculties go about understanding new issues." 
The five graduate and five undergraduate students study in a range of Faculties and programs. The new Wilson Leaders are Shlok Agarwal (Social Sciences), Erika Campbell (Health Sciences), Loa Gordon (Social Sciences), Beck Gower (Social Sciences), Mandisa Jacques-Saburi (Science), Hadi Khan (Science), Dione Leung (Humanities), Kaitlin Rothberger (Humanities), Ebunoluwa Soneye (Social Sciences) and Nila Thangavelu (Health Sciences). 
"This award really speaks to what McMaster's about," says Arlene Fajutrao Dosen, Executive Director and Assistant Dean, Student Success. "It reflects the high levels of engagement by McMaster students and supports them in finding their place in their communities, from local to global. We're grateful to see this award continue, and we're very proud of the impacts that WLSA alumni have already made."  
---
Read more:
Wilson Leadership Scholar Award recipients reflect on program's lasting impact
---
The award is designed to facilitate learning. In addition to $12,000 of direct funding, each Wilson Leader receives up to $2,000 for experiential learning that they could not obtain through their academic program alone. Wilson Leaders also learn from speakers and mentors, co-lead problem-based learning sessions on national issues, discuss shared readings, and lead a community project.  
The newest cohort of Wilson Leaders will start the program in September. Applications for the 2024–25 cohort will open by October 2023.