Vanier Scholars recognized for research excellence and potential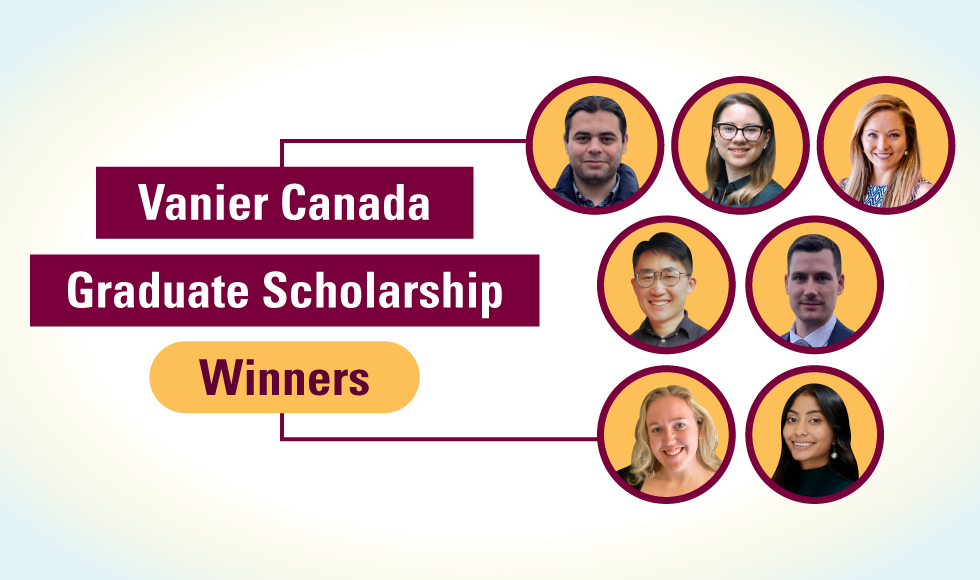 McMaster's 2022 Vanier Canada Graduate Scholarship winners include Ahmed Moussa, Alexandra Cernat, Carley Ouellette, Jianhan Wu, Kyle Jackson, Maddie Brockbank and Shania Bhopa.
---
Seven McMaster scholars from across the Faculties of Health Sciences, Social Sciences and Engineering have been awarded the prestigious Vanier Canada Graduate Scholarship.
Vanier Scholars are selected based on academic excellence, research potential and leadership.
Each of the Vanier Scholars will receive $50,000 a year, for up to three years.
Learn more about the recipients of the award below.
---
Shania Bhopa, global health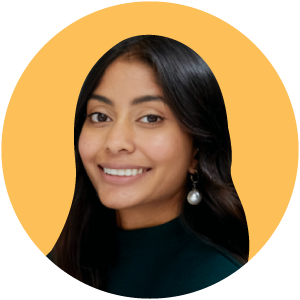 As a Vanier Scholar, Global Health PhD student Shania Bhopa intends to enhance the reach of her community-based research working alongside the SCORE! Team in supporting newly-immigrated families in optimizing the health trajectories of their children.
Bhopa, who completed both her undergraduate and master's degrees at McMaster, also intends to continue her child health communications work, which has included writing a children's health book exploring the mind-body connection.
She also hopes to find a way to foster her entrepreneurial spirit through working with The Clinic, an innovation hub that equips emerging health inventors with education, resources and support.
"The Vanier Scholar award represents change, grit and optimism," says Bhopa. "I am honoured to be a part of the Vanier Scholar community, working alongside fellow students who envision a brighter world for our future generations."
---
Maddie Brockbank, social work 
Maddie Brockbank's research is in the creation of violence prevention efforts that better reflect the concerns, goals and lived experiences of men, while recognizing the unique role they can play in this work.
"My doctoral research aims to invite men into a shared space to co-design a framework for engaging other men in gender-based and sexual violence prevention," says Brockbank.
"I want to create avenues for preventing gender-based and sexual violence that do not rely on the carceral state and, instead, seek to create cultures of consent, care and accountability."
Brockbank, a two-time McMaster graduate, says being a Vanier Scholar is a privilege and an honour.
"The McMaster community has become home to me, so I truly feel like this award is a collective honour that I share with so many of the amazing people at McMaster that have supported my journey."
---
Alexandra Cernat, health policy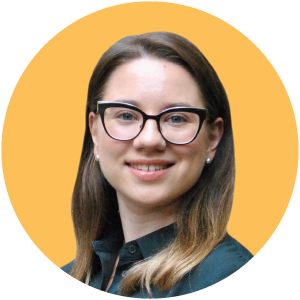 Alexandra Cernat's research focuses on the implementation of ethically complex technologies in our health care system.
"I'll be spending my time as a Vanier Scholar trying to understand what patients, providers and policy makers think about introducing genetic testing to guide the prescription of antidepressants in primary care," says the health policy PhD candidate.
Cernat, who completed her undergraduate degree at McMaster, says her research represents a rare chance to think about big health policy questions in an emerging field.
"I'm just incredibly optimistic about what we can accomplish with this type of testing. So many people are affected by depression, and while this is by no means a universal solution, there is potential here to do a great deal of good."
"Being selected as Vanier Scholar is an incredible privilege, and when I think about my fellow recipients, past and present, it's humbling and almost surreal to be among their ranks."
---
Kyle Jackson, chemical engineering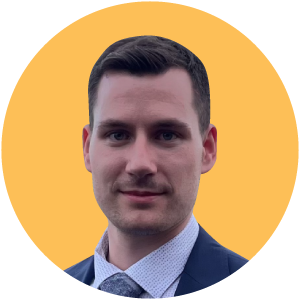 Kyle Jackson wants to help provide more therapeutic options to people who suffer from inflammatory bowel disease (IBD). The two-time McMaster graduate's research explores using bacterial viruses to target the bacterial pathogens in the gut associated with IBD.
"IBD is a very complex disease with no known etiology," says Jackson. "Recently, there has been growing evidence to support the idea that bacteria residing in the guts of IBD patients are actually driving the inflammation."
"My project is to design virus-based treatment strategies that can eradicate these bacteria, thereby eliminating a key source of the inflammation in patients."
Jackson says he's thrilled to win the award and welcomes the investment in what he says is an under-investigated multi-disciplinary area of research.
---
Ahmed Moussa, civil engineering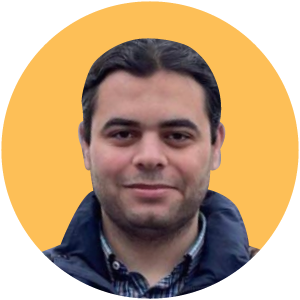 Ahmed Moussa's research is in improving the hyper-resilience of Canada's infrastructure systems in light of our changing climate.
"I hope to help the Canadian communities at risk due to the hazards of climate change," says the civil engineering PhD student. "Improving infrastructure's hyper-resilience will strengthen Canada's economy through making it more resilient to climate-induced hazards."
The graduate of the German University in Cairo says he's thrilled to be named a Vanier Scholar.
"Being awarded such a scholarship is a great motive to further develop my personal and leadership qualities, as well as to pursue further excellence in my field of research."
---
Carley Ouellette, nursing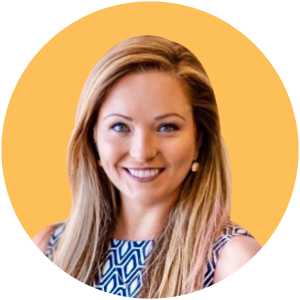 Carley Ouellette wants to know how wearable technologies can help improve access to care for perioperative and postoperative patients experiencing pain.
"By having continuous health data, we could start exploring predictors of postoperative complications on a more accurate level using AI, predictive analytics, and machine learning, and explore signs and signals that have not yet been fully researched," says Ouellette, who completed her master's in nursing at McMaster.
Ouellette will be working with an industry partner to engage in verification testing and user testing of a novel wearable device in a sample of postoperative patients.
"I am delighted to share this recognition with my supervisory, research, clinical and educational teams without whom none of this work would ever be possible," says Ouellette. "It really does take a team to have meaningful impact in clinical research and we continuously support one another through all our successes."
---
Jianhan Wu, medical sciences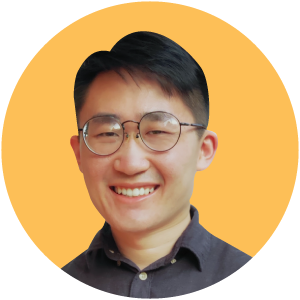 Metabolic multimorbidity, a condition characterized by the co-occurrence of different yet related metabolic diseases, is on the rise in Canada. Thus, new therapies that can target underlying factors causing interrelated metabolic diseases are increasingly needed.
It's in this area of research that Jianhan Wu hopes to make an impact. Wu's work integrating large sets of human derived biological data with medical imaging data will inform risk stratification and help to optimize outcomes for patients on an individual level.
"The process of applying for the Vanier Scholarship was a humbling experience and I could not have done it without support from peers and mentors," says Wu. "Receiving the award is a reminder that science is first and foremost a team sport."
The two-time McMaster graduate says the award has boosted his confidence in his recent decision to switch to a new area of research for his PhD.
"This award would not have been possible without the support of Dr. Gregory Steinberg, Dr. Theodoros Tsakiridis, Dr. Guillaume Paré and the Faculty of Health Sciences who provided me with all the necessary opportunities to succeed and develop as a trainee," says Wu.