Convocation 2023: Finding a sense of belonging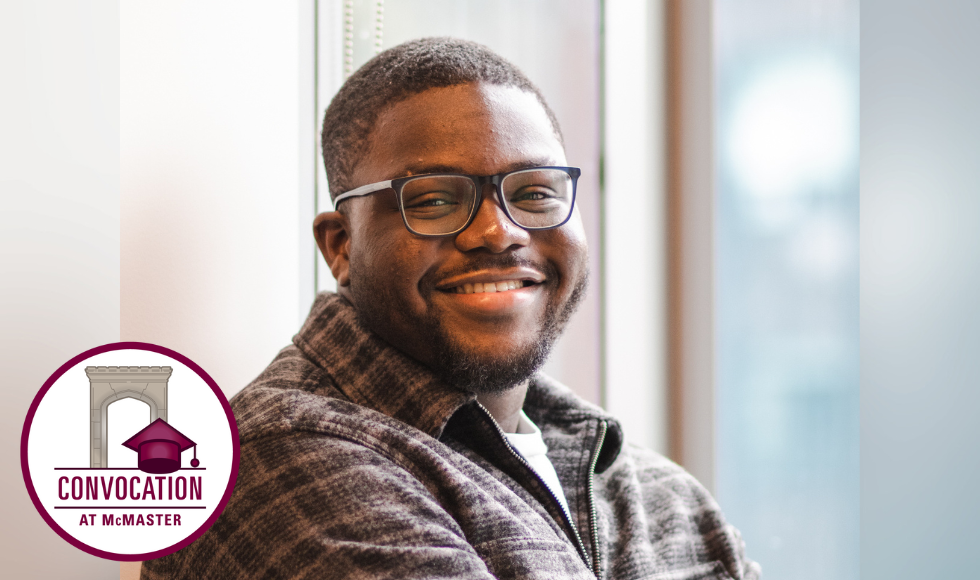 Toluwalase Dayo-Olaide arrived at McMaster as a 16-year-old international student from Nigeria. His search for connection and community in his new country taught him a valuable life lesson he says he will take with him after he graduates from the Faculty of Science next month.
---
Toluwalase Dayo-Olaide was only 16 when he came to study at McMaster. Besides a cousin who lived in the nearby city of Burlington, the international student knew no one in his new country.
"And I didn't even know how the buses worked," laughs the fourth-year biology student.
It was a tough start, concedes Dayo-Olaide, who attended a private high school in Nigeria, where students typically graduate at age 15 or 16.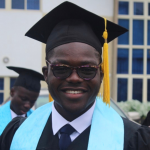 "Being young in first year was not fun. Being sixteen, and hanging out with people who are 18, 19, 20," says Dayo-Olaide. "I didn't look sixteen, but I didn't feel the same way other people were feeling. I felt very inferior."
Dayo-Olaide says he tried to keep his age to himself, not wanting to attract any attention to himself as he tried to fit in among his peers.
Beyond the age difference, he also had to deal with the realities of adjusting to life in Canada.
"That was the first time people said I was a minority — being Black is a minority. I had never had to think about that before."
---
Click here for stories, videos and highlights from Spring 2023 convocation ceremonies.
---
Dayo-Olaide says that first year was a difficult and sometimes lonely one, with a lot of time spent in his room.
He says his search for connection and community bore fruit when he successfully got a job as a program support assistant at McMaster's Black Student Success Centre (BSSC). He helped with the centre's goal of championing the success and overall well-being of Black/African descent students by facilitating and organizing events to connect community members.
"What really attracted me to the position was the fact that I was going to be able to give people what I wish I had in first year, which is a sense of belonging."
He says he also benefitted greatly from the centre's mentorship program.
"It's like you're speaking to an older sister or an elder in your family. Someone you can just feel very comfortable with," says Dayo-Olaide.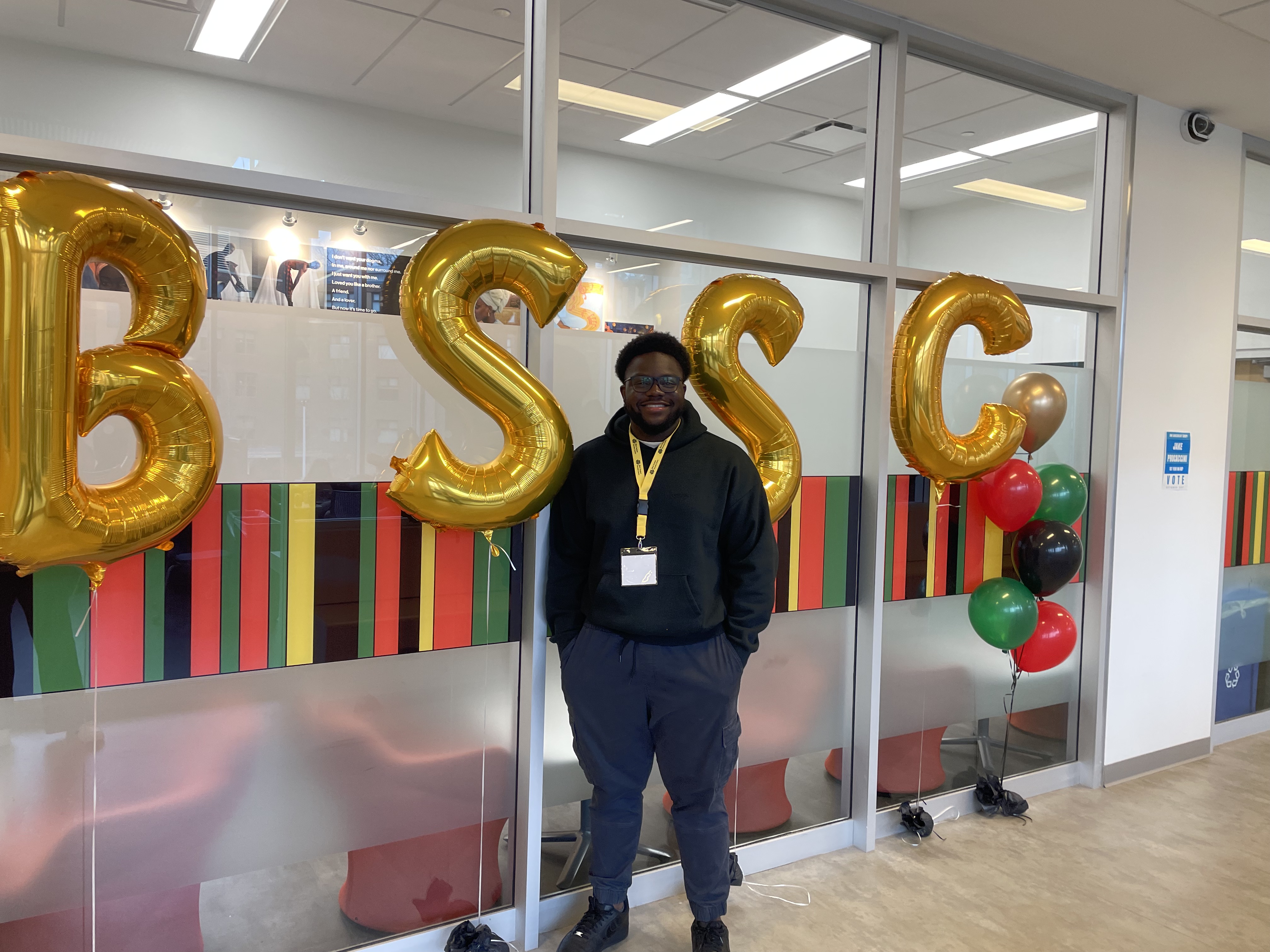 "It's like their presence just opens you up and allows you to be more comfortable with who you are."
Dayo-Olaide — the BSSC's first male employee — also helped build the Empowered program, a Black male support group.
"My proudest moment was being able to see those guys come into the space — happy, talking, you know having deep conversations."
Dayo-Olaide intends to complete his master's in biology at McMaster, and hopes his research can one day be used to help the environment.
He says his mother wants him to get his PhD, but he's not sure about staying in school that long.
"I don't know," laughs Dayo-Olaide. "But I'm not going to say no because I like the idea of having doctor in front of my name."
Of all the many lessons that Dayo-Olaide learned during his four years at McMaster, he says the biggest is one the lonely 16-year-old version of himself had to learn the hard way.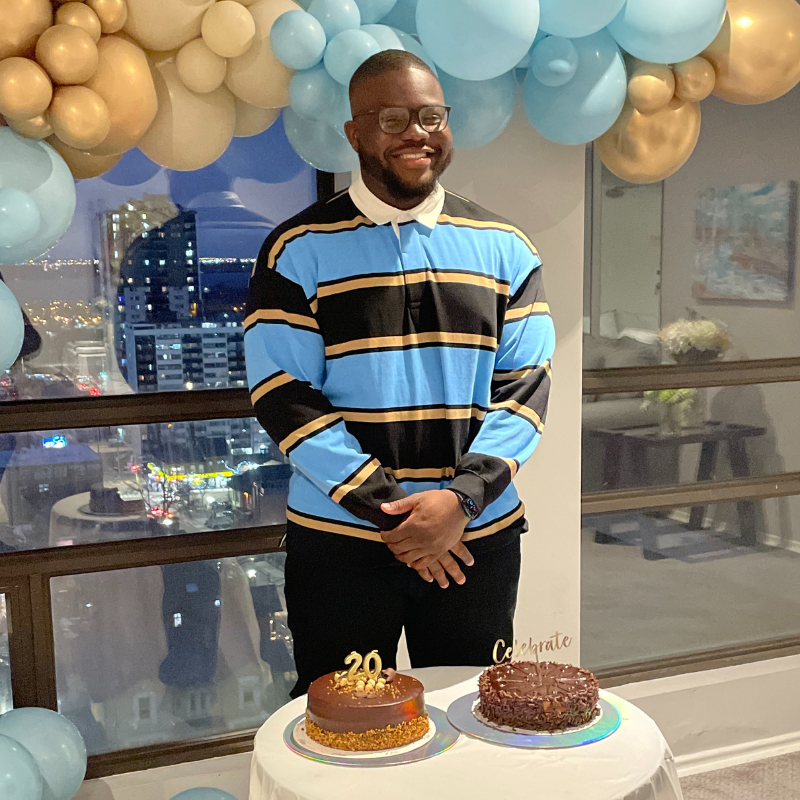 "It's to be yourself," says Dayo-Olaide. "I felt like I didn't fit into the criteria I was supposed to fit in in the first year, so I was trying to change who I was for other people to like me."
"If you keep suppressing who you are, you're never going to love yourself. You're never going to be happy," says Dayo-Olaide.
"When you are who you are, you end up connected to the people you're supposed to be connected to. And that's going to help you to find the right family, the right friends, and to build a strong community around you — people that love you, support you and appreciate you for who you are. And I feel like that could only happen when you are honest with yourself."
---
Dayo-Olaide will be speaking as part of the Black Student Success Centre's 2nd Annual Black Excellence Graduation Celebration on May 18th before he graduates from the Faculty of Science on June 15th.