SMPL allergen-free dining wins Canadian and U.S. awards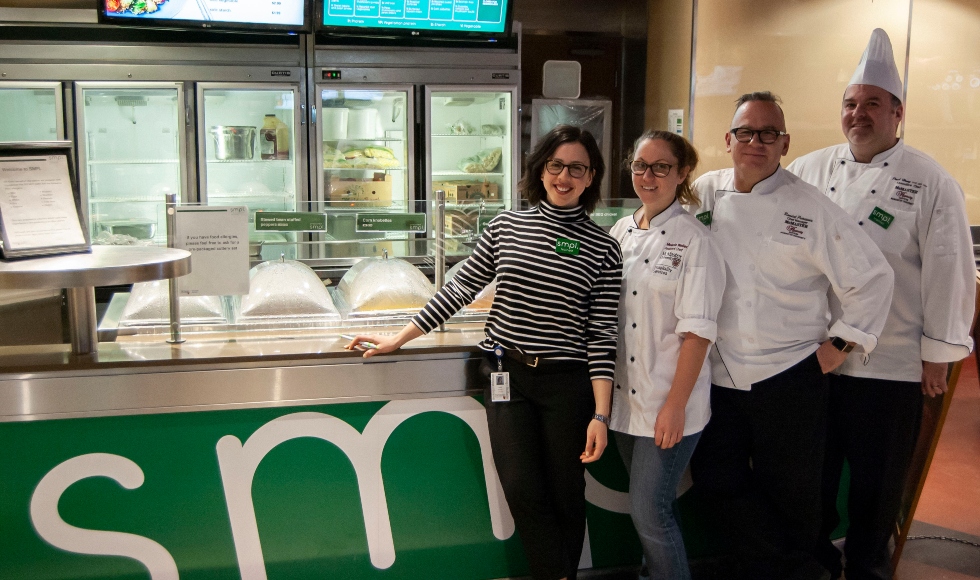 SMPL team members Liana Bontempo, Melanie Weiler, Randal Patriquin and Paul Hoag.
---
McMaster has won two awards for SMPL, the allergen-free dining option in Centro. SMPL offers lunch and dinner options prepared without the use of preservatives or any of the top 10 allergens in Canada. Staff are specially trained and only those who wear the SMPL badge can cross the yellow line into the prep station.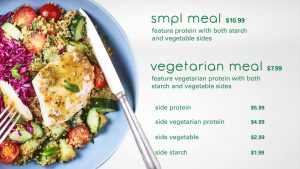 The hospitality team won the Canadian College and University Food Service Association 2019 Shine Award for demonstrating creativity in assisting customers to best meet their needs, exceeding customer expectations by providing exceptional service, developing service plan improvements in support of the mission of food services on campus and creating guidelines for improving service. The award was presented at the annual conference in Victoria in June.
McMaster was the only Canadian school recognized in the American National Association of College and University Food Services association Loyal E. Horton Dining Awards. Competing against names such as Purdue, Duke and Harvard, SMPL scored the highest in the Residential Dining Concepts category. Liana Bontempo, registered dietician, received the award on behalf of McMaster at the annual conference in Denver in July.
"It's very rewarding to win these awards from our peers in university food services," says Bontempo. "Students have told us that allergy safety is extremely important to them, and we've seen SMPL double in popularity over its first year from five percent of Centro food sales to more than ten percent – which is telling us students appreciate how delicious it is as well."
Centro serves conference guests during the summer and will re-open to students and staff September 3.