Shape your experience: McMaster students asked to complete new census survey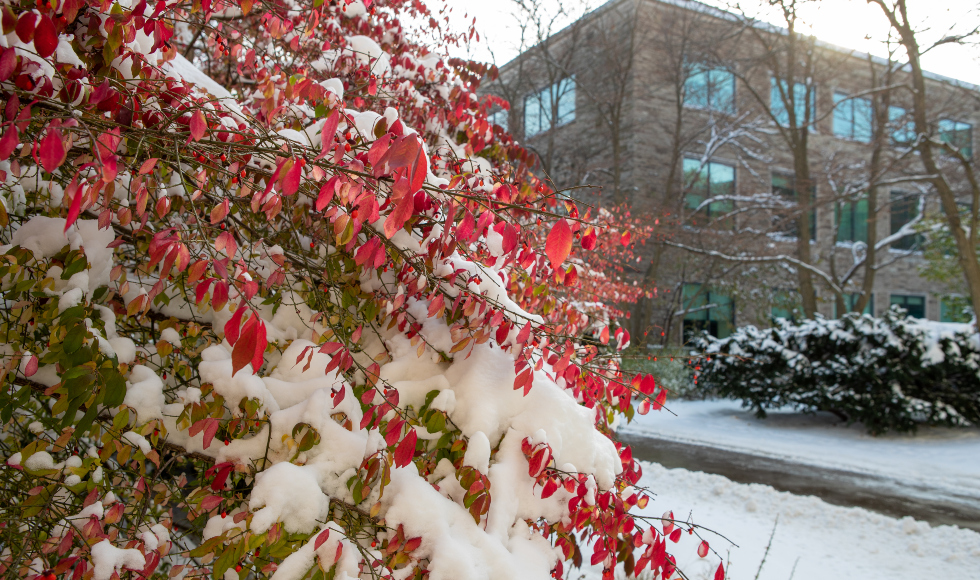 Photo by Georgia Kirkos
---
Looking to access the survey? Find instructions at the bottom of this article.
Students from across McMaster have been asked help shape the future of student-centred programs and services by completing a new survey.
The Student Census and Experience Survey, launched on February 3rd, is completely confidential and contains demographic questions surrounding gender identity, sexual orientation, race, ability, and socioeconomic status, as well as questions about students' experiences both within and outside the classroom.
"When we're looking at improving our student programs and services—in terms of accessibility and equity—we must start with a picture of our current student demographics and experiences" explains Arig al Shaibah, McMaster's associate vice-president, Equity and Inclusion. "This information will help shape the future of student-centred services and the broader educational experience."
The survey data will help McMaster identify, and ultimately address, important differences in how diverse students experience campus life. It focuses on the areas of student wellness and success; food security and financial health; personal security and physical safety; social connection and belonging; emotional and spiritual well-being; mental and physical health; career development; and academic success.
This survey serves as a climate study aimed at improving services for all students, and in particular understanding and enhancing the experience of racialized and marginalized students.
"We want every student in all disciplines and levels of study to have the opportunity to provide their feedback," says al Shaibah. "It's my hope that many of our students will take that opportunity to tell us not just what's going well, but also how we can do better."
If that's not enough motivation, there are some major prizes to be won for students who complete the survey—like a $250 Amazon gift card.
Are you a student looking to complete the survey? Here are the details:
Access the survey: The survey was sent to your McMaster email account on February 3rd with the subject line "Help McMaster better understand the student experience across its diverse student body". Click on the link in the email to be taken to the survey.
Time needed: The survey takes around 20 minutes to complete.
Privacy: All data is strictly confidential—it will be aggregated with no identifying information by the Institutional Research & Analysis Office. There is also an option to decline to answer any of the questions.
Deadline: The survey will be open until March 5th, 2021.
Prizes: By completing the survey, you could win one of:

Four $250 Amazon gift cards
Ten $100 Amazon gift cards
Ten $50 Amazon gift cards
For any questions about the survey, contact equity@mcmaster.ca.