President's Award recognizes dream team tackling breast cancer in racialized women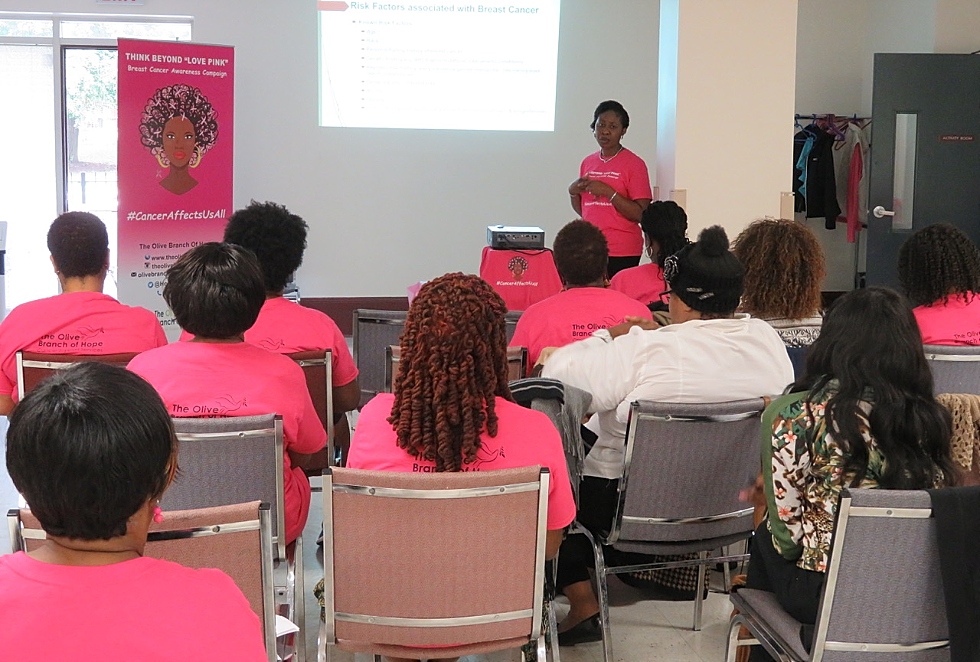 Blessing Bassey-Archibong – at one time a student in McMaster researcher Juliet Daniels' lab, and now a McMaster postdoctoral student – gives a breast cancer awareness talk at the inaugural Think Beyond Love Pink workshop in October 2016. The workshop, and others like it, are part of community partnership led by Daniel and Leila Springer of the Olive Branch of Hope, this year's recipients of the President's Award for Community Engaged research.
---
Together, McMaster researcher Juliet Daniel and community advocate Leila Springer are making a difference in the lives of thousands of racialized women.
Daniel, a renowned molecular biologist and professor, has focused much of her research on studying triple negative breast cancer (TNBC) – a particularly aggressive and often fatal form of cancer that disproportionately strikes women of African ancestry.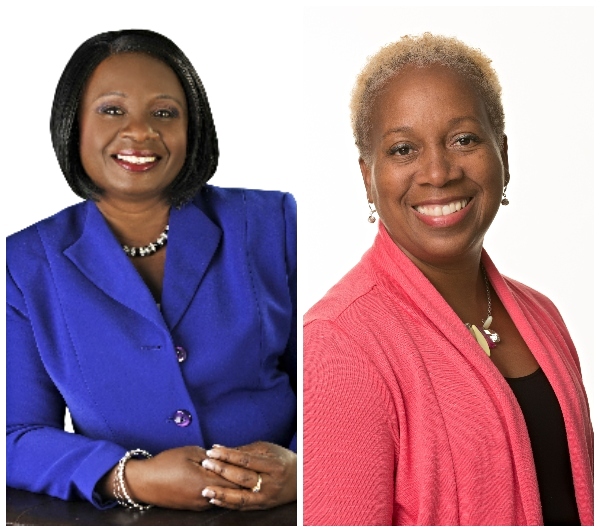 Springer, the founder and executive director of the Olive Branch of Hope, has spent the past 20 years providing support to Black women in the GTA living with breast cancer.
The two joined forces in 2015, bringing together their unique research and programming strengths to help inform Black women about TBNC and about the risks it poses, particularly to women of African ancestry.
Since then, Daniel and the Olive Branch of Hope have developed a host of educational and fundraising initiatives aimed at increasing awareness of TNBC among women of African ancestry in Hamilton, the GTA, and internationally.
Now, their work together has earned them this year's President's Award for Community-Engaged Research.
"This collaboration exemplifies what can be accomplished when McMaster researchers and community partners come together to address critical issues in our community," says McMaster President David Farrar.
"Congratulations to Juliet and the Olive Branch of Hope on your remarkable work and thank you for demonstrating what meaningful campus-community partnership can achieve."
Battling stigma
"The issue in the Black community and in many racialized communities is that cancer is considered a stigma," explains Daniel. "Many communities won't even say the word 'cancer.'
"Our goal is to get people to talk about it, get women to go and get screening, and encourage women to be proactive about their breast health."
Daniel and her team, which includes a number of graduate and undergraduate students from her lab, worked with the Olive Branch of Hope to develop the popular Think Beyond Love Pink workshops – fun and interactive sessions that focus on overall health and wellness, as well as on cancer awareness.
Presented in part by her students, workshops cover topics such as healthy lifestyle options, terminology around breast cancer, the pros and cons of herbal remedies, and life after breast cancer. The workshops even include Zumba sessions, a form of dance-based exercise.
To measure the effectiveness of the sessions, Daniel has been gathering data through pre- and post-workshop surveys, designed by her students, that compare the breast cancer and health knowledge of participants before and after taking part in the workshops.
Caribbean outreach
 Daniel's team and Springer wanted to do even more to broaden their impact. Together they have organized a number of fundraising activities that have enabled them to hold several breast cancer education sessions in the Caribbean, and have funded the donation of 300 mammograms for women in Jamaica and Barbados who would otherwise be unable to access this screening.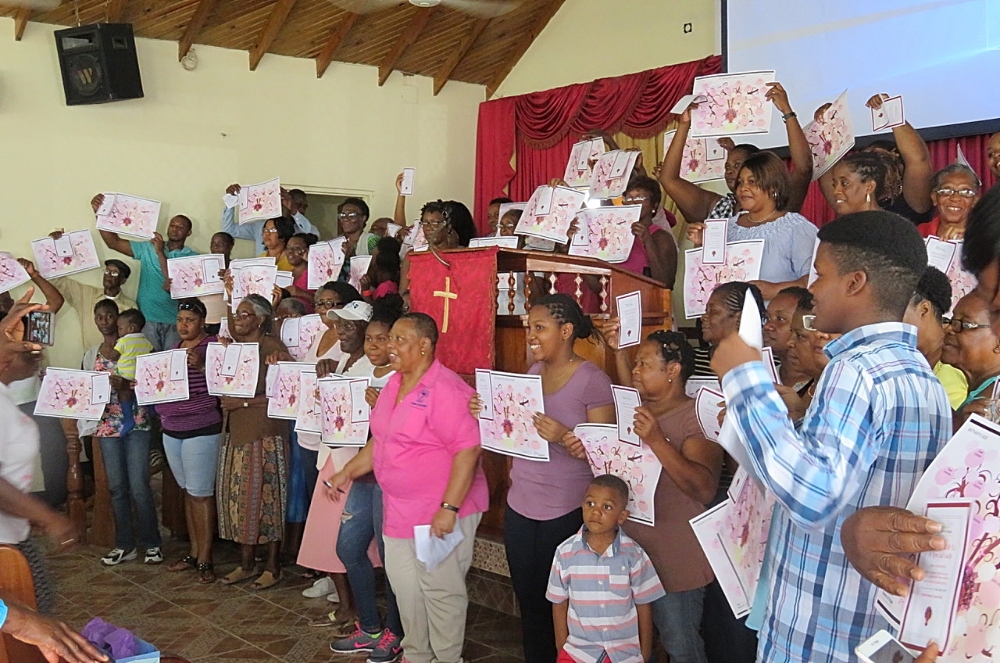 "It has been a joy to collaborate with Dr. Daniel and her team of enthusiastic, intelligent and ambitious students," says Springer, who founded the Olive Branch of Hope in 2001. "Dr. Daniel and her students are very passionate and committed to diminishing the impacts of TNBC in women of African ancestry.
I can think of no one more deserving of the President's Award for Community-Engaged Research than Dr. Daniel and her team."
Daniel says the award will help support the expansion of breast cancer education and awareness workshops into more communities, including in Hamilton, as COVID–19 restrictions are lifted.
The award will also support epidemiological research aimed at identifying risk factors that may be predisposing Black women to breast cancer – research that could inform revisions to provincial policy recommendations on mammogram screening for women of African ancestry, as TNBC tends to develop in Black women at a much younger age.
"This partnership represents an incredibly impactful example of community-engaged research," says Sheila Sammon, McMaster's director of Community Engagement, who co-chaired the President's Award for Community-Engaged Research adjudication committee, along with community co-chair, Sarah Glen, manager of community initiatives at the Hamilton Community Foundation.
"I am so pleased this award can recognize and help support this outstanding collaboration, which, through its deep commitment to McMaster's principles of community engagement, is truly making a difference in the lives of women, in our city, our region, and around the world."
Juliet Daniel and The Olive Branch of Hope will be honoured for their work during a virtual event on Wednesday, October 28 @ 5:30 p.m. All are welcome to join the celebration. REGISTER NOW
Daniel and The Olive Branch of Hope will be hosting the Think Beyond Love Pink Women's Health and Wellness Cancer Symposium on Saturday, October 24.  REGISTER NOW