New look for Nina de Villiers Garden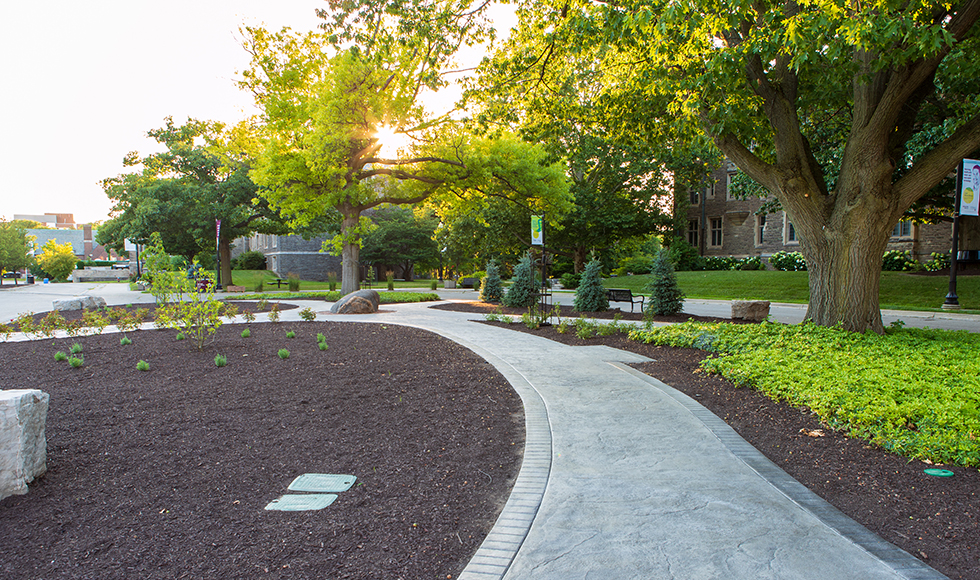 Photo by Georgia Kirkos.
---
"As the Garden renews itself, let it remind us of what we can do to make the world a better place."
McMaster grounds staff have enhanced a beautiful garden in front of University Hall that is dedicated to the memory of former McMaster student Nina de Villiers.
The garden and commemorative stone were first dedicated on September 15, 1993 in memory of de Villiers, who was abducted and murdered while jogging in Burlington on August 9, 1991. She was a student at McMaster from 1990-91.
The garden is also home to a plaque in memory of Andrew Kinsman, a 1991 McMaster Humanities graduate and long-time community activist.
The site's rejuvenation started this year with the removal of a large tree due to deteriorating health, which then prompted Facility Services to re-evaluate the garden's layout. Luke Vlatkovic, grounds department staff, spearheaded the design and staff, including Fred Bene, Gary Moscardoni and other gardeners and students, helped bring the vision to life.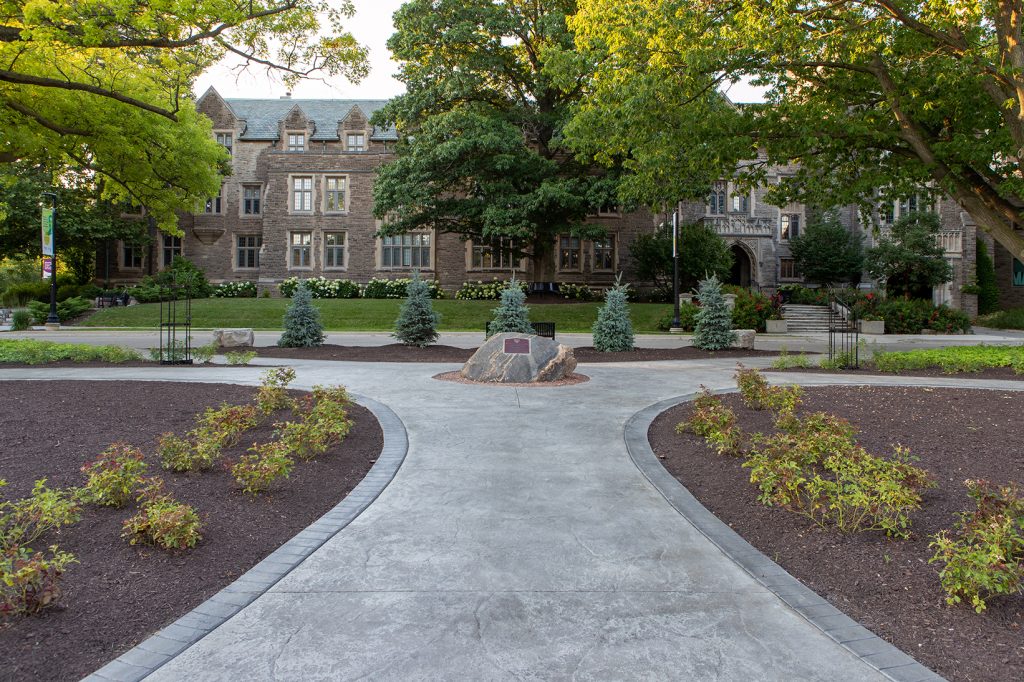 Staff removed the wrought-iron fence that had encircled the garden, and installed pathways to provide a more open-concept experience. They also saved and replanted the garden's original rose bushes, while also adding a variety of other roses, English lavender, two magnolia trees and five baby blue spruce trees.
"The two clusters of white roses symbolize farewell and memories," explains Vlatkovic. "It was an honor to design and refresh the garden."
The donor benches and rose stands will be placed back into the garden once they are refurbished.
"We consulted with Nina's mother, Priscilla de Villiers, at the outset of the process," says Debbie Martin, assistant vice-president and chief facilities officer. "This was an amazing project completed by our very talented and hard-working grounds staff.
"The garden is such a focal point on campus and it's still a place of peace and rest for the campus community."