Never get hangry again: Delicious dining options on campus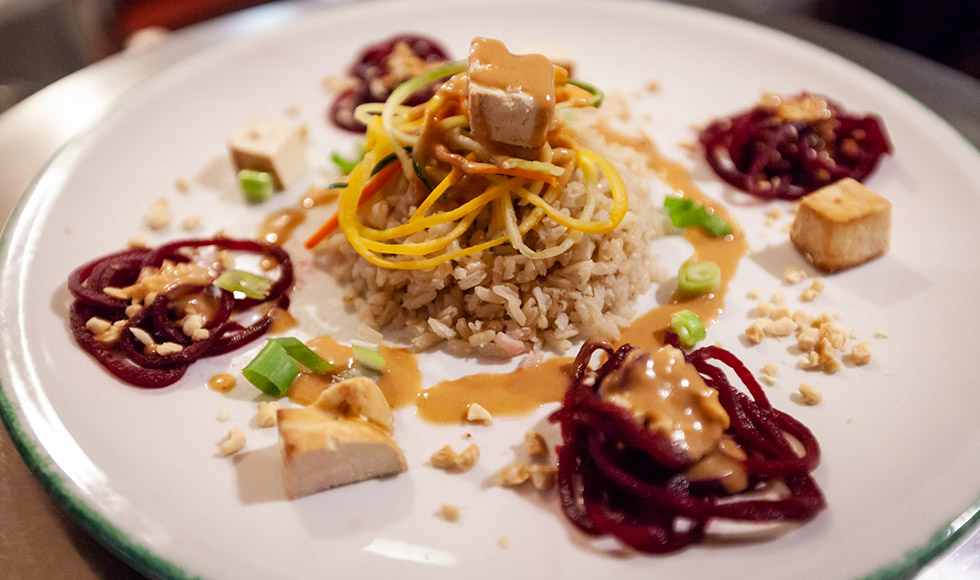 ---
Article updated: January 2020, adding new vegan and vegetarian options.
We've all been there – a morning so rushed you've forgotten your lunch, or a panic when there's no leftovers after dinner to eat the next day. Buying lunch on campus can be a good thing – especially when you have as many options as we do at McMaster.
Hospitality Services operates more than 20 food service locations across campus – and is proud of the wide variety and sustainable options they offer.
Hospitality Services made the switch to compostable cutlery, coffee cups, paper straws and take out containers in 2019. Customers can dispose of these in organic waste bins across campus. This builds on current sustainability initiatives by Hospitality Services including a discount for "bring your own mug" beverages, purchasing local produce and a pilot program for organic waste collection at on-campus catering events.
In addition to these initiatives, McMaster offers many vegetarian and vegan meals across campus eateries. Learn more about plant-forward options below.
THE CHOPPED LEAF
Located in the Peter George Centre for Living and Learning (PGCLL) as of January 13, The Chopped Leaf serves vegan and vegetarian and gluten-free options. The Chopped Leaf menu includes salads, wraps and bowls.
SMPL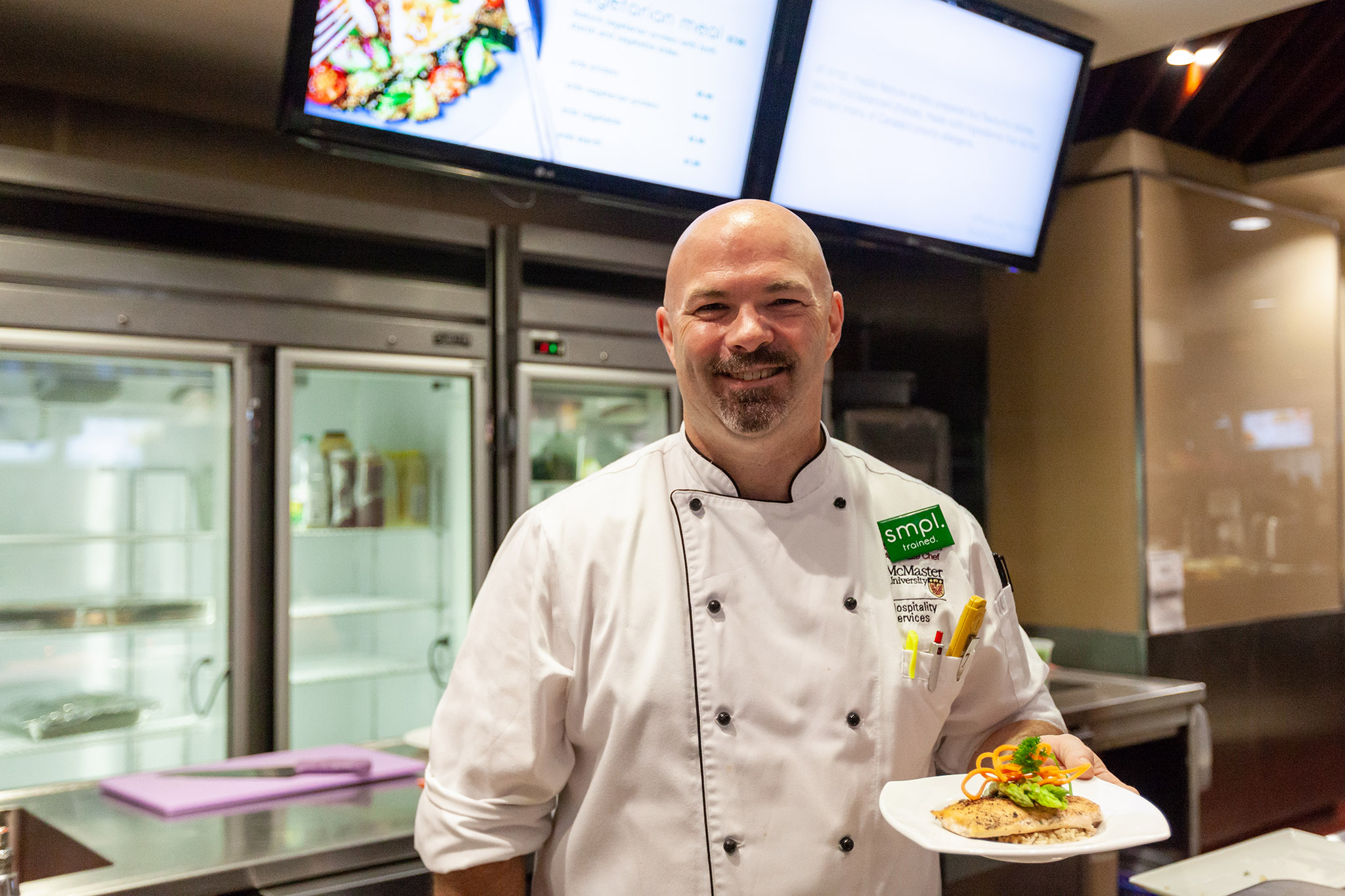 A food station on campus where all menu items are prepared without many of Canada's top 10 allergens. This station within Centro is accessible to everyone, not just students with allergies. It's a great new option for clean, healthy eating that will always have a vegetarian option available.
All staff at this station receive special training to minimize cross contamination of ingredients during preparation.
Plantry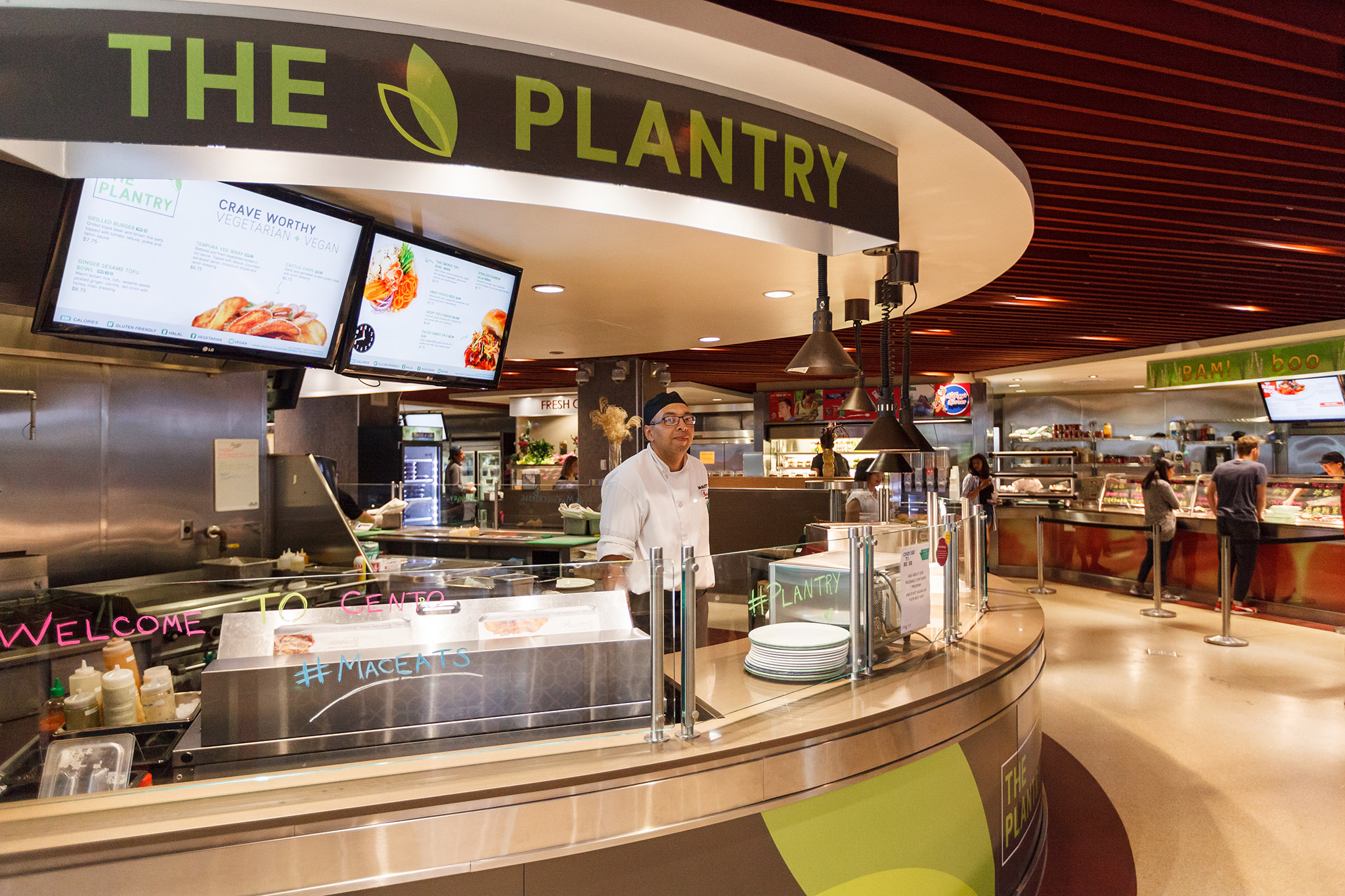 A station dedicated to plant-forward vegan and vegetarian dishes in Centro.
Bridges Vegetarian Cafe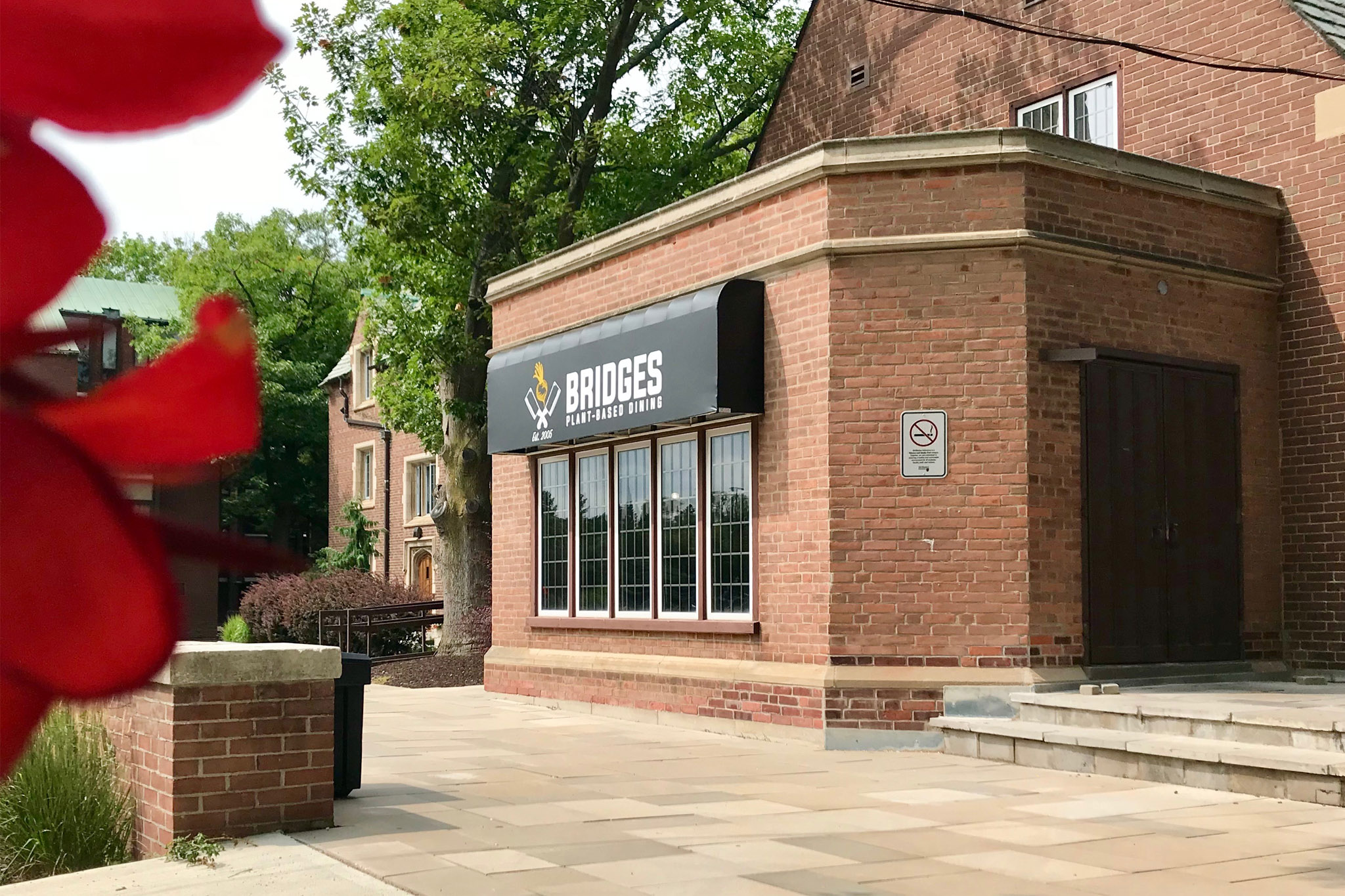 Bridges has won awards for its creative menu and paved the way as the first all-vegetarian restaurant on a university campus in Canada. It's located in the Refectory Building.
—
For a detailed list of all food service locations and menus across campus, visit the Hospitality Services page. Warning: Do not visit this site on an empty stomach.
Have an idea, feedback or food-related suggestion? Send your comments and cravings to Hospitality Services team by emailing hospitality@mcmaster.ca