Meet McMaster's Spring 2023 honorary degree recipients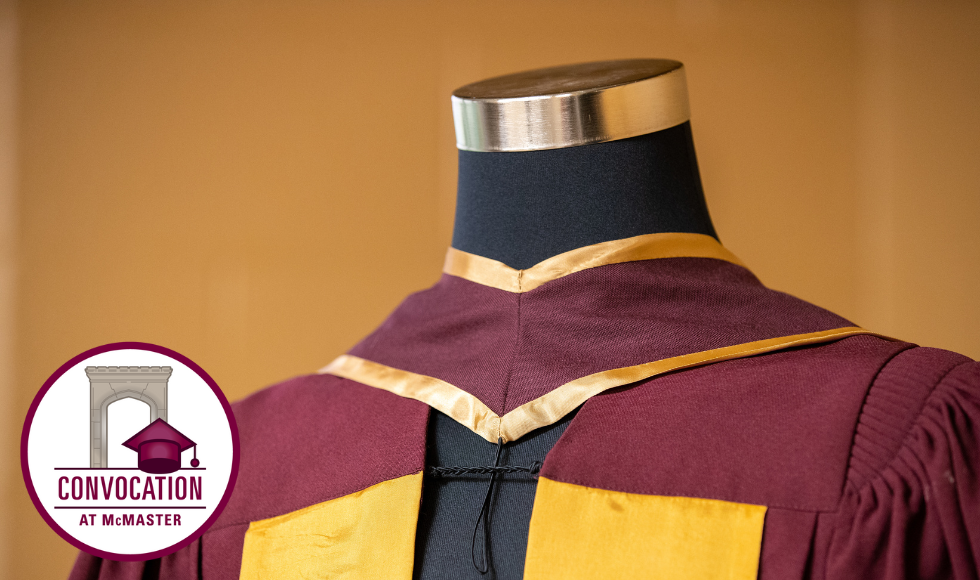 The honorary degree recipients will be recognized during Spring convocation ceremonies that run between May 24th and June 16th.
---
From serving as Africa's first elected female head of state, to making discoveries that transform our understanding of evolution, this year's McMaster University honorary degree recipients include some of the best and brightest in their respective fields.
The achievements of these figures will be recognized during Spring convocation ceremonies that begin with the School of Nursing on May 24th.
In order of presentation, here's a look at who will be receiving honorary degrees this Spring:
---
Pat Mandy
School of Nursing – Wednesday, May 24th at 2:30 pm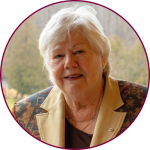 Mandy, a 1978 McMaster graduate, is an award-winning health care leader whose long and distinguished career has been spent championing equity, diversity and inclusion.
A member of the Mississaugas of the New Credit First Nation, Mandy's impressive career has seen her work in health care at the local, provincial and national level.
Mandy retired from Hamilton Health Sciences (HHS) in 2005 as the Vice President of Community Care.
She currently serves as chair of the Biindigne Well-Being Centre Steering Committee and Board Chair of the Hamilton Police Services Board.
---
Hendricus (Henk) Gerard Schmidt
Faculty of Health Sciences – Thursday, May 25th at 2:30 pm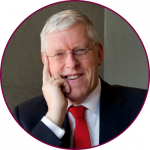 Schmidt is a professor of psychology at Rotterdam's Erasmus University and founding dean of its problem-based psychology curriculum. 
He is best known for his long history of research investigating problem-based learning, and is perhaps the most cited researcher in the domain of medical education.
At the forefront of efforts to clarify the cognitive underpinnings of problem-based learning, he has published extensively — with many publications regarded as seminal. 
---
Ellen Johnson Sirleaf
Faculty of Humanities and the Arts & Science Program – Monday, June 12th at 2:30 pm
Sirleaf is the former president of Liberia, Africa's first elected female head of state, a Nobel Laureate and a global inspiration who served as chair of the Economic Community of West African States.
She has, through six decades of activism and leadership in her roles as a politician and influential economist, been a relentless champion of optimism and hope. 
Her distinguished career has seen her fight for social and political change, even being imprisoned for her efforts to fight corruption and oppression. 
Sirleaf was one of three recipients of the 2011 Nobel Prize for Peace for their efforts to further women's rights. 
---
Kimberly Woodhouse
Faculty of Engineering – Tuesday, June 13th at 9:30 am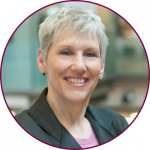 Woodhouse was one of the first women in Canada to be appointed as a dean of engineering at Queen's University, where she has held leadership roles for over a decade. 
A 1993 McMaster graduate, her PhD research in creating a material to destroy blood clots is still current and worked on at McMaster University to this day. 
She has been a role model for women in engineering, and has been honoured with numerous prestigious awards. 
She is a fellow of the Canadian Academy of Engineering and received a Medal for Distinction in Engineering Education from Engineers Canada in 2007.
---
Howard Ketelson
Faculty of Engineering – Tuesday, June 13th at 2:30 pm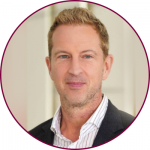 The work of Ketelson, a widely renowned expert in ophthalmic drug and medical device innovation, has had an immense impact for consumers around the world. 
Ketelson's work led to 37 patents at Alcon, the largest eye care company in the world, resulting in two patents for market-leading products OPTI-FREE EXPRESS®, a multipurpose contact lens solution, and the dry eye product SYSTANE®.
An alumni of McMaster, Ketelson's work done in collaboration with the university has supported many graduate students in the Department of Chemical Engineering, generated numerous key publications and resulted in commercialized products for Alcon.
---
Wanda Thomas Bernard
Faculty of Social Sciences – Wednesday, June 14th at 9:30 am 
Bernard, a Canadian senator is a highly regarded social worker, educator, researcher, community activist and advocate of social change. 
Bernard worked at the municipal and provincial levels as a social worker, later becoming the first Black Canadian to become a full professor at Dalhousie University
In 2005, she was appointed to the Order of Canada for her work addressing racism and diversity in the field of social work.
In 2016, Bernard was named to the Senate of Canada. A private member's bill she proposed in 2018 later led to August 1 being designated as Emancipation Day across Canada. 
---
Andy Knight
Faculty of Social Sciences – Wednesday, June 14th at 2:30 pm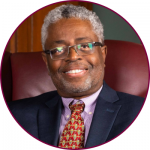 Knight is a world leader in the study of international organizations, global governance and human security. 
A Distinguished Professor at the University of Alberta, his extraordinary academic career has consisted of prolific and innovative research, and a remarkable record of public engagement in Canada and abroad.
A 1983 McMaster graduate, Knight's research has focused on societal or global challenges, including the UN system, radicalization/extremism, xenoracism, post-conflict peace-building, globalization and regionalization and piracy. 
---
Verena Tunnicliffe
Faculty of Science – Thursday, June 15th at 9:30 am 
Tunnicliffe is one of Canada's most accomplished, most influential and best-known marine biologists. 
A 1975 McMaster graduate, and current professor emeritus and Canada Research Chair in Deep Ocean Research at the University of Victoria, her revolutionary research into the ecosystems of hydrothermal vents has exerted a significant influence on her scientific field.
In 2021, she was named to the Order of Canada for her outstanding contributions to ocean sciences and for being a pioneer in the scientific exploration of the deep sea.
Tunnicliffe's work has made impacts in other fields like conservation, DNA sequencing and even interplanetary exploration.
---
Fredrick Moyes
Faculty of Science – Thursday, June 15th at 2:30 pm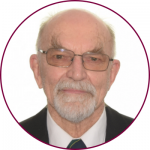 Moyes has had an illustrious career in both the academic and musical worlds, and his passion and enthusiasm for teaching has positively impacted thousands of students across the globe. 
Moyes taught as a lecturer and professor around the world, but made a significant impact teaching anatomy in the Physical Education and Kinesiology programs at McMaster University (1969 – 1994). Moyes earned the McMaster University Teaching Award in both 1981 and 1989.
His musical career as a singer/songwriter and composer has seen him perform around the world. He earned the Royal Scottish Country Dance Society Scroll of Honour and is the winner of The Scots Magazine International Song Contest.
He served as president of the Robert Burns Society of Hamilton from 1988 to 1993.
---
Annette Lee
Faculty of Science – Thursday, June 15th at 7:00 pm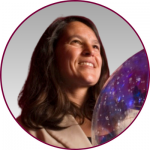 Lee is an astrophysicist, artist, educator and the director of 'Native Skywatchers' — a research and programming initiative that seeks to remember and revitalize Indigenous star and Earth knowledge.
Lee, whose work as a visual artist lives at the nexus of art, science and culture, is currently the lead curator and Indigenous design advisor for a traveling Indigenous astronomy exhibit, 'One Sky-Many Worlds: Indigenous Voices in Astronomy.'
Lee is an associate professor of astronomy and physics at Minnesota's St. Cloud State University. 
---
Paul Douglas
Faculty of Business – Friday, June 16th at 9:30 am
Douglas, a 1976 McMaster graduate, currently serves as Chair, Canadian Business Banking and Advisor to the President and CEO at TD Bank Group. 
His decades-long career at TD Bank has seen him work in corporate banking, investment banking and risk management. 
He is also the former chair of TD's Diversity Leadership Council subcommittee. 
Passionate about higher education, Douglas has served on McMaster's Board of Governors, Audit and Finance committees and Nominating and Executive and Governance committees. 
He has shared his insights and experience with DeGroote School of Business students as a guest lecturer on numerous occasions. 
---
Click here for stories, videos and highlights from Spring 2023 convocation ceremonies.
---