McMaster wins Health Promotion Canada award for Tobacco and Smoke-Free Campus policy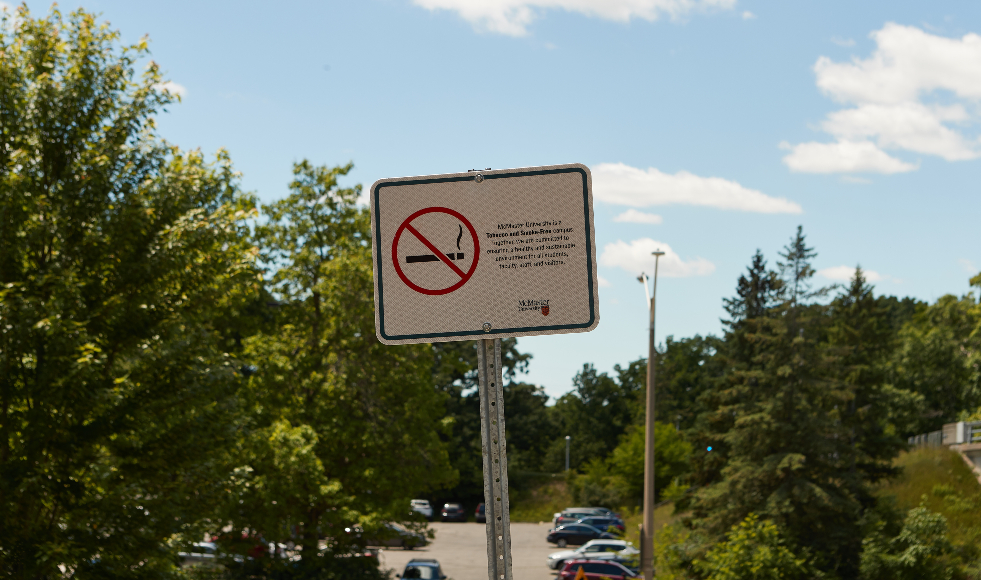 Photo by Kevin Patrick Robbins.
---
McMaster has won a 2019 Organization Achievement Award from Health Promotion Canada for its Tobacco and Smoke-Free Campus policy.
The university was nominated for the award by Hamilton Public Health, who is a collaborative partner in the policy.
The award recognizes organizations that embody the core values, beliefs and ideals of the Ottawa Charter for Health Promotion through advocacy, programming, policy development or community development. They have also made significant contributions to addressing issues of health equity in Canadian communities.
Eligible organizations include educational institutions, non-profit/non-governmental organizations, government departments and agencies, consultancies, and private sector firms.
McMaster became Ontario's first 100 per cent tobacco and smoke-free campus on January 1, 2018. In September 2019, a study was released by nursing and master of public health students, supported by the City of Hamilton and campus labs, indicating the policy had been a dramatic success.