McMaster seeks proposals for transformative initiatives that benefit equity-deserving groups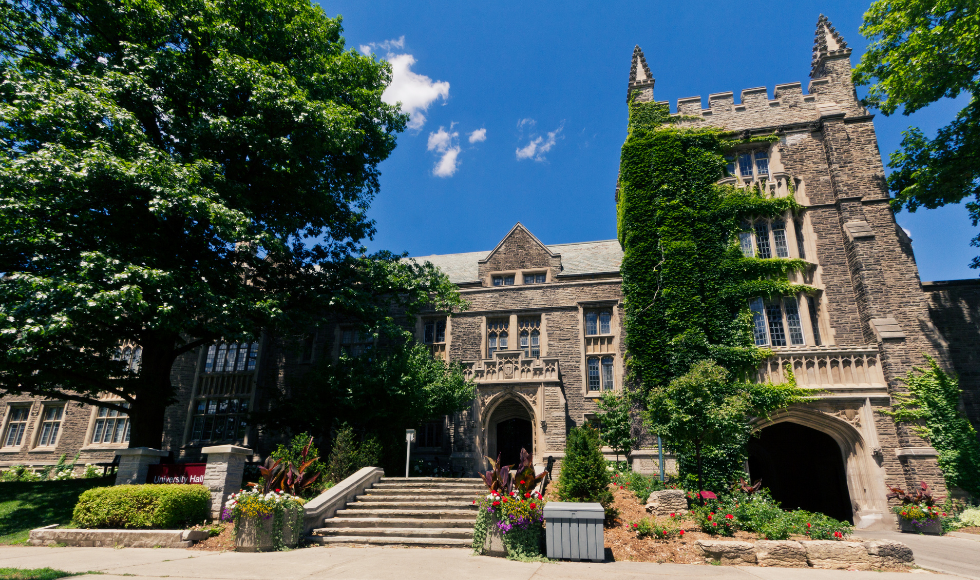 The university is making seed funding available as part of Phase 2 of the STEER/R Program, and will prioritize initiatives aimed at supporting Black students, scholars and staff.
---
Note: The deadline for applications has been extended to June 16, 2022
---
McMaster University is advancing the pursuit of inclusive excellence by making seed funding available for transformative initiatives that benefit equity-deserving groups.
The funding is part of the second phase of the Strategic Excellence and Equity in Recruitment and Retention (STEER/R) Program, which launched in November 2020. The first phase was the cohort hiring of up to twelve exceptional Black scholars and the establishment of the Black Student Success Centre.
This second phase makes funding available for eligible initiatives that focus on student access, experience and success, as well as initiatives that support faculty and staff hiring, engagement, career progression and leadership advancement. Given McMaster's priority to accelerate and sustain efforts to enhance Black excellence and inclusion, initiatives aimed at supporting Black students, scholars and staff will be prioritized.
The university is committed to moving from rhetoric to meaningful concrete steps as it acts on the priorities of McMaster's Equity, Diversity and Inclusion Strategy, said Susan Tighe, provost and vice-president (Academic).
"We want all McMaster community members to feel included, to feel empowered and to feel supported by the institution, so they can focus on achieving excellence in learning, research and teaching," Tighe said.
"We recognize that diversity is our strength and the STEER/R Program is another building block toward achieving better outcomes and having a greater local, national and global impact."
Historically, scholars and colleagues who belong to particular social groups have been underrepresented in higher education. They remain underutilized and underserved within the academy.
In response, the university launched STEER/R with McMaster's provost and vice-president (Academic) making up to $2 million available yearly for each of five years from the University Fund to support the program.
"The STEER/R Program is one of the most potentially transformative initiatives emerging from McMaster's EDI Strategy and Action Plan," said Arig al Shaibah, associate vice-president, equity and inclusion.
"This bold and strategic program will enable centrally-supported campus-wide investments and innovations to truly advance inclusive excellence."
In 2020, the African and Caribbean Faculty Association of McMaster  (ACFAM) released a white paper on Black Academic Excellence that identified a number of initiatives that inspired and informed the STEER/R Program. Juliet Daniel, associate dean of research and international relations in the Faculty of Science, is one of the founding members of ACFAM.
"I really hope the STEER/R Program makes people excited about McMaster's commitment to Black academic excellence and inclusive excellence as a whole," said Daniel.
"This is a commitment that enhances our university's credibility with national and global partners and strengthens our networks with those in the African diaspora — Africa and the Caribbean."
STEER/R also builds on McMaster's recent pledge to advance the Scarborough Charter, which outlines principles, actions, and accountabilities for anti-Black racism and Black inclusion in Canadian higher education.
"Many opportunities were missed in the past when equity-deserving groups were excluded," said Bonny Ibhawoh, a professor of history and ACFAM co-founder.
"The first phase of the STEER/R Program positioned McMaster at the forefront of bridging equity gaps in universities. This second phase sustains the momentum from the first phase and shows we're taking a comprehensive approach, we're not just looking for stopgaps."
Proposals must be submitted for consideration by June 16, 2022. There will be a second opportunity to submit proposals in the fall term, by Nov. 15, 2022.
The provost is responsible for approving all requests in consultation with the STEER/R Program Advisory Group, which is chaired by the associate vice-president equity and inclusion. The Terms of Reference and application form can be found on the Office of the Provost's website.
"The STEER/R Program is an important initiative which builds on the success of the Black cohort hire, and the launch of the Black student success centre to continue to increase representation of Black scholars and staff and further enhance the Black student experience," said Clare Warner, senior advisor, equity, inclusion and anti-racism.
"It's great to see such concrete steps being taken with clear outcomes and timelines as too often discussions of equity remain in the intellectual abstract sphere."
Outcomes of the proposal assessments will be announced at the end of July 2022.