McMaster named a top employer for diversity and inclusion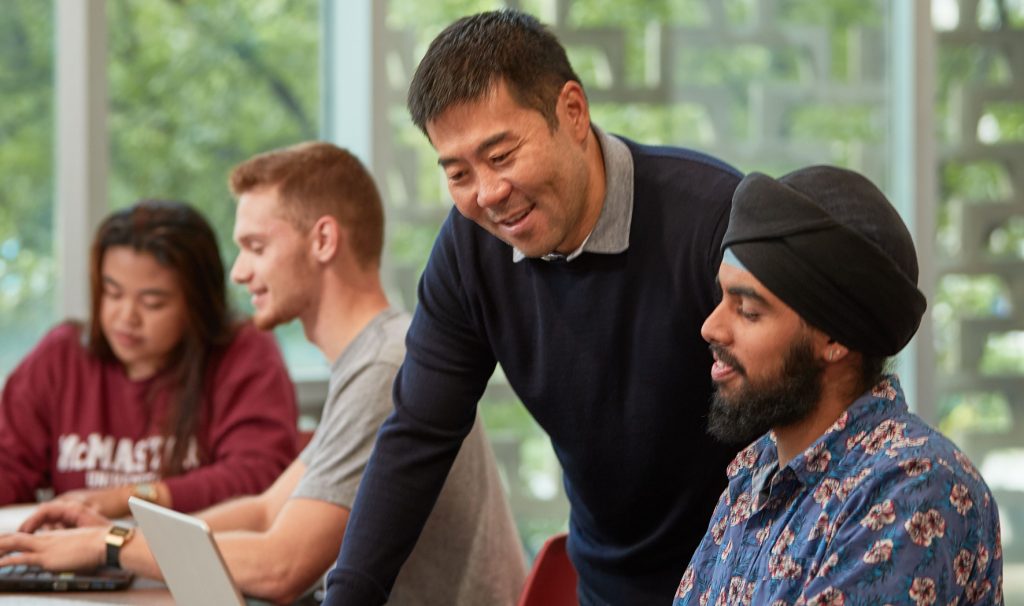 McMaster has been named one of Canada's Best Diversity Employers for 2019.
---
McMaster has been named one of Canada's Best Diversity Employers for 2019, in recognition of the university's ongoing work to advance diversity and inclusion, and to create a culture that reflects the richness of the McMaster community.
"We want our students to inspire greatness and make it a brighter world, and that starts with understanding and respecting the individuals who make up that world," says May-Marie Duwai-Sowa, Employment Equity Specialist. "We have a responsibility to reflect that in how we teach our students, to make sure they're mindful of the diversity that work entails, that community entails, so that when they go out to work in the community, they really embody those values."
The university has undertaken an employment equity census to better understand the diversity among the members of the community, improve McMaster's hiring practices and track the university's progress as it works to create a more equitable workplace.
---
Check out the UTS Diversity map
---
As well, McMaster has worked with programs for faculties, departments and programs across campus to build awareness inclusion and diversity. Duwai-Sowa has also helped organize training to ensure that recruitment and selection committees give candidates of diverse backgrounds, views and talents equal consideration.
"We can only be excellent and deliver on excellence if we are tapping into the diverse talent that's out there," says Arig al Shaibah, Associate Vice-President of Equity and Inclusion.
A large part of that is removing systemic barriers to employment that women, people with disabilities, Indigenous peoples, and racialized or visible minorities face, she says.
McMaster is hosting an Employment Equity Forum on March 25 , as well as introducing a day of cultural competence training.
Duwai-Sowa acknowledges that there will always be more work to be done but the willingness to want to make the changes and have the necessary conversations is widespread throughout the McMaster community. "This is not something we're taking lightly," Duwai-Sowa says. "We're being very intentional and thorough about it. It's something that we want reflected in everything we do."
McMaster has also been recognized as one of Hamilton-Niagara's Top Employers four years in a row.