'To have their dreams cut short is tragic:' McMaster mourns plane crash victims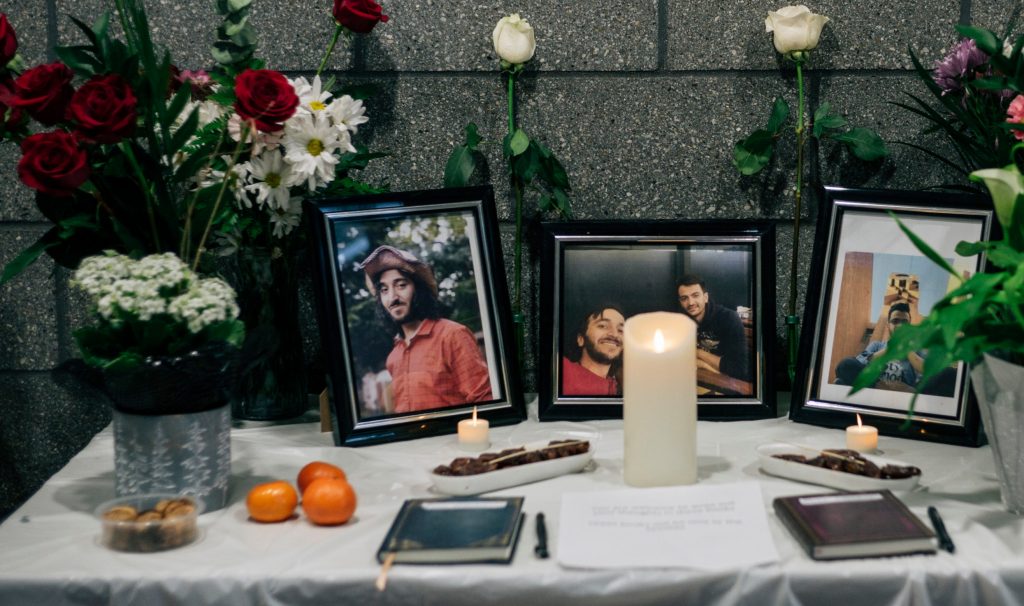 McMaster students, faculty and staff paid tribute to PhD students Mehdi Eshaghian and Iman Aghabali Thursday Jan. 9 with a temporary memorial. McMaster's Iranian students have organized a vigil Friday to commemorate those who died in this week's plane crash in Tehran. (Photos by Jin Lee/Faculty of Engineering)
---
McMaster's Iranian students have organized a vigil Friday, Jan. 10, to commemorate those who died in this week's plane crash in Tehran.
The vigil is set for noon in CIBC Hall on the third floor of the McMaster student centre, organized by the undergraduate McMaster Iranian Student Association and the McMaster Iranian Graduate Student Society, with the support of the university.
Students and others gathered in informal groups Thursday to support one another and to share memories of PhD students Iman Aghabali and Mehdi Eshaghian, and former McMaster postdoctoral researcher Siavash Maghsoudlou Estarabadi, who had worked in McMaster's Faculty of Health Sciences until 2018.
"We are shocked and saddened at the loss of two outstanding graduate students who were poised to make unique contributions to technologies that would improve societal well-being," said Dean of Engineering Ishwar Puri.
"Their loss is felt by their families, friends and colleagues, and the entire McMaster Engineering community. It is my hope that the supports that we have put in place will help all of us find peace through reflection."
The McMaster PhD students, who were both researchers at the McMaster Automotive Resource Centre, had been on their way back to campus after visiting Iran over the holiday break.
Aghabali is being recalled as a creative, hardworking and exceptionally bright student.
"His optimism and positivity were infectious. He was always smiling and was well-loved by all his peers at MARC. He was one of the best students I have known," said Jennifer Bauman, who jointly supervised Aghabali's doctoral work with professor Ali Emadi. "We had many insightful conversations, and he would consistently impress me with his progress and the improvements he made weekly to his research."
Eshaghian is being remembered as a particularly gifted student and researcher.
"Mehdi was one of the top students in the class and very intellectually curious. I was happy and excited when he asked me to co-supervise him," said Mark Lawford, who jointly oversaw Eshaghian's PhD studies with Emadi.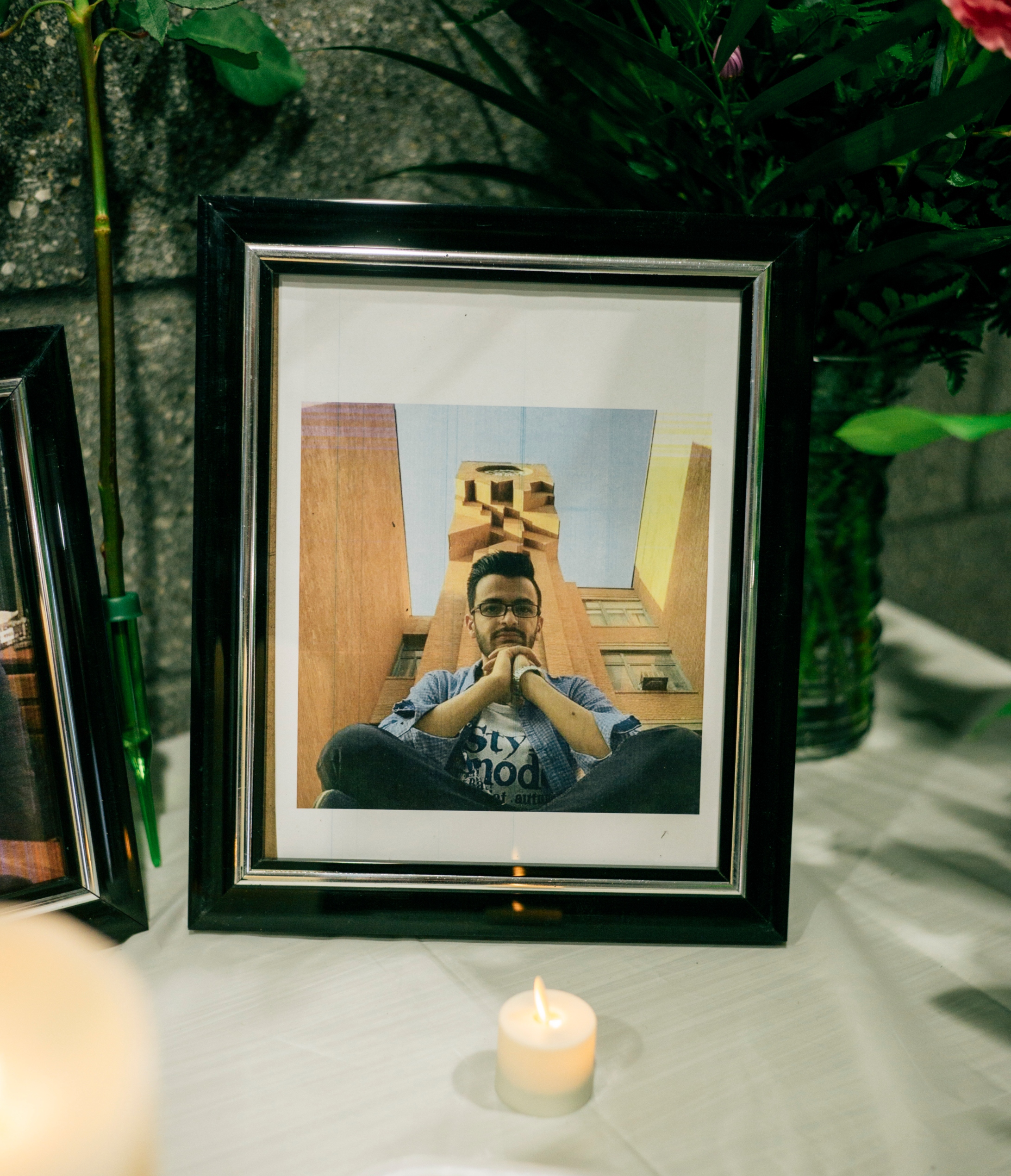 "It's a big family here, working towards the same goal. It makes losses like this a little more difficult because you're more connected to the people. To have their dreams cut short is tragic."
On the first full day following the tragedy, groups of faculty members, fellow students and staff comforted one another at MARC's Longwood Road headquarters. On campus, others gathered at a temporary memorial established at the Gerald Hatch Centre, and elsewhere.
Counselling services and support are being provided to students, faculty and staff as the scope of the loss continues to emerge across campus and beyond. Close to 50 people from universities across Canada died in the crash.
"The heartbreaking reverberations of the crash are being felt across Canada, and particularly in universities where so many of the victims were students, faculty members and researchers," said McMaster President David Farrar.
"As the McMaster family comes together, we unite with our students, faculty and staff along with our broader community in mourning those who have been lost. We express our sincerest condolences to their families, friends and colleagues as we recognize the lives that have been so tragically ended, as well as the enormous potential that will now not be realized."
Doug Welch, who is Dean of Graduate Studies at McMaster, said:
"The community of people who are committed to solving the world's issues with their energy and personal commitment are true world citizens, and these students are exemplars. We will do everything we can to honour their achievements and assist their families, friends and colleagues to cope with their loss and keep their vision alive."