McMaster maintains top-tier placement in Maclean's rankings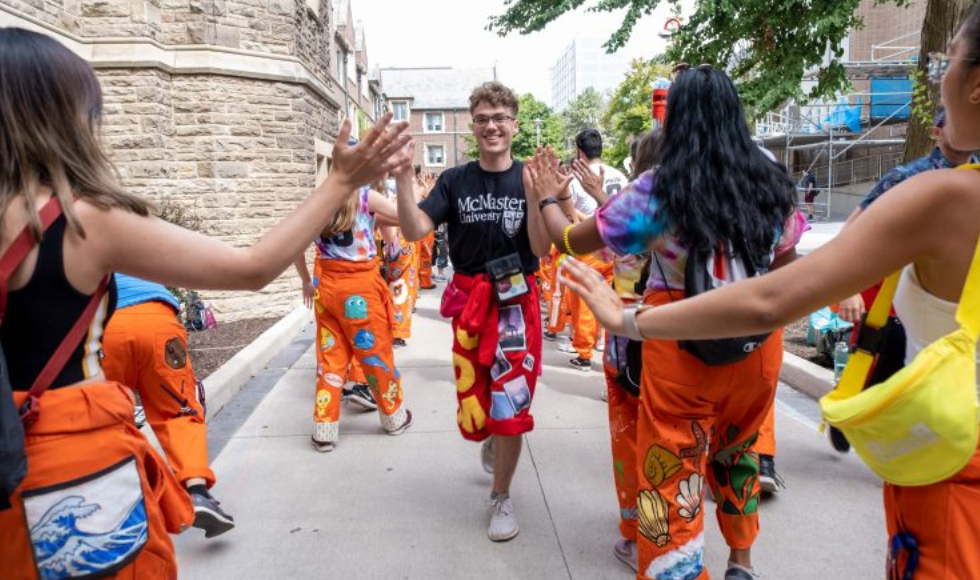 Photo by Georgia Kirkos
---
Bolstered by a stronger national reputation, leading scores in student services, research funding and quality teaching and learning, McMaster is ranked fourth in Canada in the Maclean's annual rankings.
It's the second consecutive year the university has held the position, continuing to build on positive trends in recent rankings around the world.
Among Medical/Doctoral universities, McMaster is ranked first in student services, second in total research dollars and third in library acquisitions.
Maclean's also includes a national reputational ranking. McMaster has climbed to the fifth position in that grouping, rising from sixth in 2018.
McMaster joins University of Toronto, University of British Columbia and McGill in Canada's top four.
"Rankings are one way we can track the university's progress," says Acting President David Farrar. "When you take a look at the most recent set of rankings results, McMaster continues to advance and has a strong global reputation for research and teaching excellence."
Maclean's provides rankings for individual program and academic areas. The DeGroote School of Business rose two spots nationally and is now ranked sixth. The Faculty of Engineering climbed one spot to sixth, while Computer Science rose to seventh in the country.
In September, McMaster was named one of the world's top 75 universities climbing to 72nd position in the Times Higher Education rankings.
Earlier this year, Times Higher Education ranked McMaster as second in the world for its impact at home and globally.
In 2018, THE awarded the university its Global Teaching Excellence Award.
In the 2019 Academic Rankings of World Universities, McMaster was one of only four Canadian universities in the top 100.
For the past two years, McMaster has been named Canada's most research-intensive university by Research InfoSource.