McMaster places second in world for impact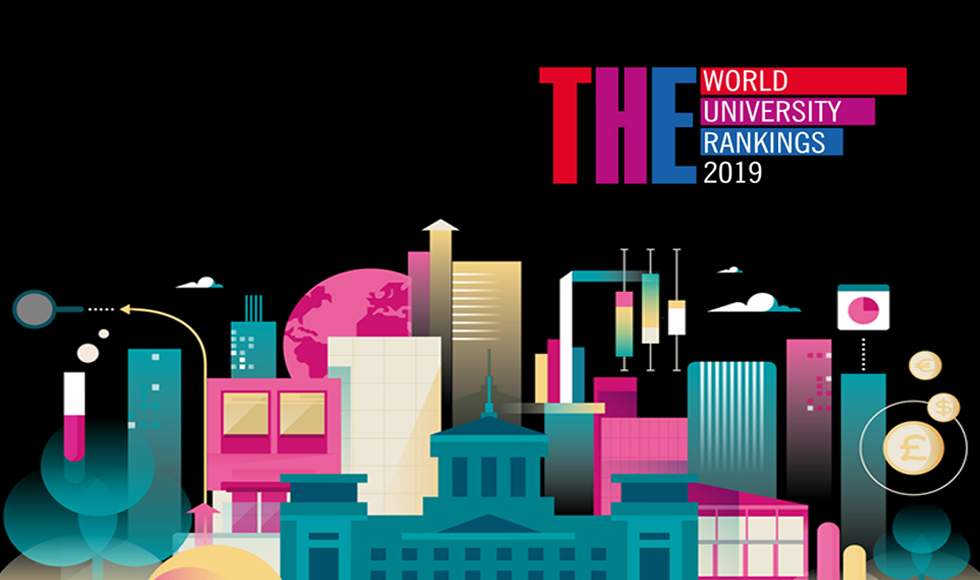 ---
McMaster University has placed second in the world in a new international ranking that recognizes the impact universities are making in their own countries and on a global scale.
The Times Higher Education Impact ranking is based on the Sustainable Development Goals (SDGs) adopted by the United Nations which are designed to address the most serious challenges of our time.
McMaster has been recognized for its deep commitment to the development goals including good health and well-being, decent work and economic growth, building sustainable cities and communities, achieving gender equity and revitalizing global partnerships.
More than 500 universities from 80 countries participated in the ranking.
"We are a global university and it is our responsibility to find ways to help people and our societies improve and benefit from research and education," says McMaster president Patrick Deane.
"We need our world to be more sustainable, more diverse, with less poverty and more opportunity.  The United Nations SDGs give us a framework that supports these goals and an impetus to focus our collective efforts," he says.
While McMaster was ranked second overall, it received specific rankings in each of the development goals:
 #1 – Decent Work and Economic Growth
 #2 – Good Health and Well-Being
#14 – Sustainable Cities and Communities
#16 – Partnership for the Goals
#68 – Gender Equality
"This ranking speaks to the very core of what we value as a university. Our purpose is to advance human and societal health and well-being, and we do that in the way we teach and the impact of our research and community involvement," says David Farrar, provost and vice-president academic at McMaster.
Please visit the Times Higher Education website for more information on the THE University Impact Rankings.
More information about McMaster's Times Higher Education Impact ranking

McMaster received a first-place ranking in the Decent Work and Economic Growth category as a result of many initiatives:

Creating a healthy work environment for staff and faculty
Programs to ensure pay equity and inclusivity
The designation as one of Canada's Best Diversity Employers, as named by Media Corp and the Globe and Mail
A Top 100 University in the world and a Top Employer in the Hamilton-Niagara Region

McMaster received a second-place ranking in the Good Health and Well-Being category, recognizing numerous programs which advance human and societal health and well-being, such as:

McMaster has 430 international projects underway and nearly 2,000 partnerships worldwide, illustrating the university's research and scholarly activities with global involvement and health and wellbeing impact.
Our Master of Science in Global Health program was a recipient of the Canadian Bureau for International Education (CBIE) Panorama Award for Outstanding International Education (Academic category), and has hosted more than 500 international delegates, from dignitaries and state officials to faculty and students.
McMaster has a number of successful global health partnerships including Maastricht University (The Netherlands), Manipal University (India), University of South-Eastern Norway, Universidad del Rosario (Colombia), Thammasat University (Thailand), and Ahfad University for Women (Sudan)
The McMaster Community Poverty Initiative, which brings together students, staff and faculty with community partners to reduce poverty within the city of Hamilton
Work with Indigenous communities to tackle obesity, cardiovascular disease and water security
A vast suite of programs for seniors to deal with problems related to social isolation, age-related illness and mobility
Mental health programs and services available to students in need

McMaster was ranked 14th in Sustainable Cities and Communities, for initiatives that invite the community onto campus, promotion of local arts and culture and sustainable practices, including:

Work with the City of Hamilton to address issues of affordable housing for residents – eg. CRUNCH or the Collaboratory for Research on Urban Neighbourhoods, Community Health and Housing
Contributions to the arts through programs such as the Socrates Project, the McMaster Museum of Art and the ongoing student art exhibit in the President's corridor
For many years McMaster has promoted and developed multiple programs to encourage student, faculty and visitors to access campus through sustainable practices such as the SoBi Bike Share program, carpooling, electric vehicle charging stations and bike lockers
Prioritize pedestrian access on campus with a number of pedestrian-only zones
All new buildings on campus must reach a minimum of LEED silver for environmental, including the new Peter George Living and Learning Centre

McMaster ranked 16th in Partnership for the Goals, which considers direct involvement with government and NGOS to develop policy, and identify and tackle the development goals, including:

The McMaster Health Forum, a leading hub for improving health outcomes through collaborative problem solving, was designated as the WHO Collaborating Centre for Evidence-Informed Policy in December 2010
McMaster is the only university in Canada to serve as host to a United Nations University through the Institute for Water, Environment and Health (UNU-INWEH)
Member of the United Nations Academic Impact (UNAI) since its inception in 2010
McMaster University's International Activity Compendium highlights the University's research initiatives with NGO's all over the world

McMaster ranked 68th in the world in Gender Equality, which highlights measures taken to ensure equity, diversity and inclusion in all aspects of the university:

As of December 2018, more than one-third of our CRC Chairholders identify as women, meeting the Canadian government targets
Highly successful in attracting female students to a wide range of programs. The number of female undergraduate students has consistently outnumbered the number of male undergraduate students
President's Advisory Committee on Building an Inclusive Community (PACBIC) aims to provide a forum for discussion and reflection on issues of inclusion, equity and community-building
The Equity and Inclusion Office works closely with staff, students and faculty to advance equity and inclusion by promoting an environment of respect, safety, collegiality and openness