McMaster Hillel — a welcoming and inclusive environment for Jewish students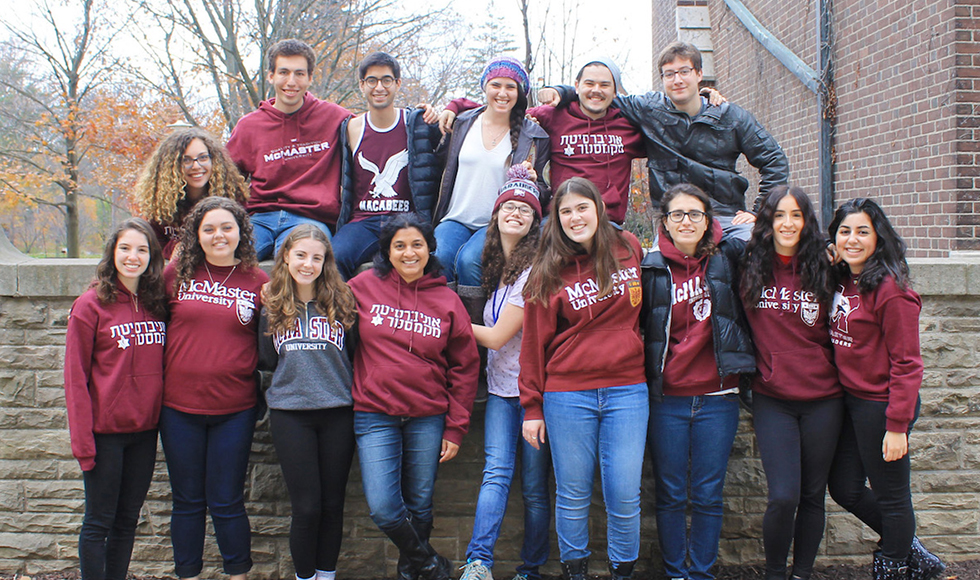 ---
When you ask Judith Dworkin her favourite part about being the director of McMaster Hillel, she'll tell you about the care and passion of their student executive team and their genuine love for their job: supporting and strengthening the Jewish community on campus.
McMaster Hillel, a student club that launched in 2012, has an explicit goal of enriching Jewish leadership and experience for both undergraduate and graduate students. The organization operates under the umbrella of Hillel Ontario, which works to enrich Jewish campus life across nine universities, and is an affiliate of the largest Jewish student organization in the world.
"This Hillel at McMaster is one of the smaller populations across Ontario — but I would say one of the most active because it has such a cohesive population and everyone knows each other," explains Dworkin, who has been with McMaster Hillel since 2015.
Dworkin, whose role is to advise and mentor Jewish students on campus, says part of what makes Hillel McMaster unique is that it has professional staff and a robust organization to support its students.
The executive team is made up of approximately 30 student leaders, including a president, vice-president, and chairs of education, social justice, and social engagement. There is also a general executive team of around 20 students. It is estimated that there are about 500 to 700 Jewish students on campus.
Dworkin started in the Hillel network in North Carolina, "It was such an amazing experience for me to work with professional staff who were so passionate, dedicated and talented, that it set my foot in the Hillel world."
Part of their programming involves regular social events that bring students together.
"Hillel is a hub of sorts for helping students build relationships while they attend post-secondary so that they have opportunities beyond campus after graduation," Dworkin notes.
One of their regular events is a weekly bagel and lox lunch — free and open to everyone on campus. Other events include karaoke nights and a coffee meet up.
"These events help build community as well as provide a space where students can meet and get to know campus."
A number of the Hillel's student leaders sit on an interfaith council and are involved in the wider Hamilton community. Dworkin works with the President's Advisory Committee on Building an Inclusive Community and is helping to develop a protocol for the multifaith prayer space that will be part of the David Braley Athletic Centre expansion.
On Thursday, Oct. 18, Hillel and the Equity and Inclusion Office are jointly hosting Yavilah McCoy on campus for workshops and events focusing on Challenging Anti-Semitism and Engaging in Allyship.
Among many topics, McCoy will speak about how anti-semitism works, how to recognize it, and how to support students and others experiencing it on campus. Her visit presents an opportunity for Jewish students and community leaders to develop a more nuanced understanding of racism and anti-semitism, and what it means to be an active ally in the fight against discrimination as community members. More information available here.