McMaster closed on Friday, December 23 due to winter storm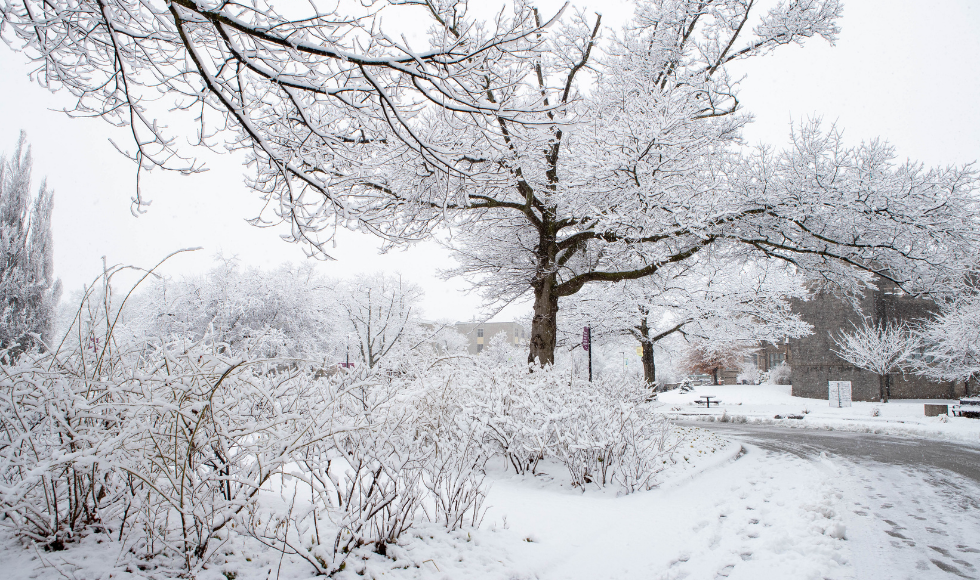 McMaster is closed on Friday, Dec. 23, due to a significant winter storm hitting Hamilton and much of southern Ontario. 
---
McMaster is closed as of 7 a.m. Friday, Dec. 23, 2022, due to freezing rain and heavy snowfall hitting Hamilton and much of the surrounding area.
All scheduled exams, meetings and events — in-person and remote — are cancelled on Friday. Exams will be rescheduled. Anything not defined as essential is closed, including activities scheduled to happen remotely.
Clinical placements in health professional programs will continue to operate at the direction of the education program.
SAS exams are cancelled. Please contact Student Accessibility Services in the new year for information on rescheduling: https://sas.mcmaster.ca/contact/
Deadlines for assignments and other submissions (including take-home or online exam deadlines) are postponed until the same hour on the next academic day, unless your instructor specifies a different time. The next academic day is Monday, Jan. 9, 2023.
All McMaster facilities will be closed.
All eateries are closed except for those in residence.
Please note that following this closure, the university is closed for the holiday break starting Monday, Dec. 26, 2022 and reopens on Wednesday, Jan. 4, 2023.
Under the university's storm closure policy, employees, unless deemed essential under the policy, will not work the day of a closure. Please see the university's policy for further information, including details about essential services.
Updates will be posted on this website, and McMaster's  Twitter,  Facebook,  and  Instagram  accounts, and local media.