Made at McMaster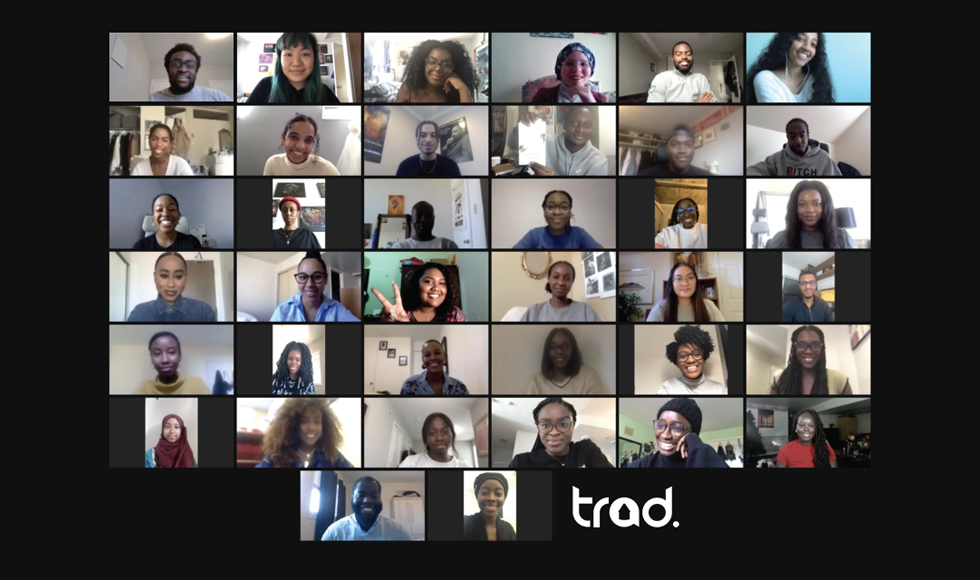 ---
A community organization that got its start as a student club at McMaster has just received a substantial grant to help young people in Toronto, Ottawa and Hamilton explore African cultures, ideas, philosophies and traditions.
At the beginning of January, TRAD (Traditional Art and Design) received a three-year $250,000 grant from the Ontario Trillium Foundation's Youth Opportunities Fund.
TRAD is a grassroots educational organization that creates African-centred educational experiences, publishes thematic bi-weekly essays from young writers and thinkers, and creates learning tools for students, teachers, and the community.
"Our mission is to restore our peoples' traditions and renew their ideas," says Sarah Brooks, director of education at TRAD and a former Wilson Leadership Scholar at McMaster.
TRAD started at McMaster in 2013 as AfroCentric Ideals, a student club that was supported by McMaster Student Affairs, the McMaster Students Union and OPIRG McMaster. This year, as a finalist in The Forge's annual pitch competition, the organization received mentorship throughout the summer of 2020 and a $5,000 seed grant from the startup incubator.
"This story would not have happened anywhere besides McMaster," says Chukky Ibe, TRAD editor and former McMaster Student's Union president.
"The clubs community at McMaster is a hidden gem of Canada's post-secondary education sector where there is such a rich diversity of communities. It was only natural that a community like TRAD would be born at McMaster."
Some of the organization's members include current student and Wilson Leadership Scholar Kwasi Adu Poku, former president of the McMaster African Students Association Sara Mustafa, former MSU president Ehima Osazuwa, and many other current and former McMaster students.
"There is a generational shift in global Black culture, and I felt it while I was still a student at McMaster. We had overwhelming support from Black faculty, staff, and the McMaster community in the early days, which gave us the confidence to be bold."
At McMaster, TRAD currently works with the Black Aspiring Law Students Society and is finalizing a partnership with the McMaster Association of West Indian Students on several projects. They also work closely with Empowerment Squared, another community organization with McMaster roots.
"Through the generous financial support of the Youth Opportunities Fund and the mentorship of Empowerment Squared, TRAD will have the power to reach many youth in our city, by teaching and imparting their knowledge of Black heritage and traditions, using non-traditional formats," said Andrea Horwath, MPP for Hamilton Centre.
"Through this medium, future young Black leaders in our city and province will have the opportunity to learn, engage, and share Black history and culture in a way that is entertaining and thought provoking. This project will most certainly have a tremendous impact in our community and I am thrilled to congratulate all of those involved."
The organization is currently working towards launching a series called Africans Explain Everything; animated educational shorts featuring ideas from Afro-Caribbean world views. Topics range from the origins of death, language, why birds fly to music, history of time and more.