Looking generations ahead: Future-focused forum asks delegates to imagine Canada in 2080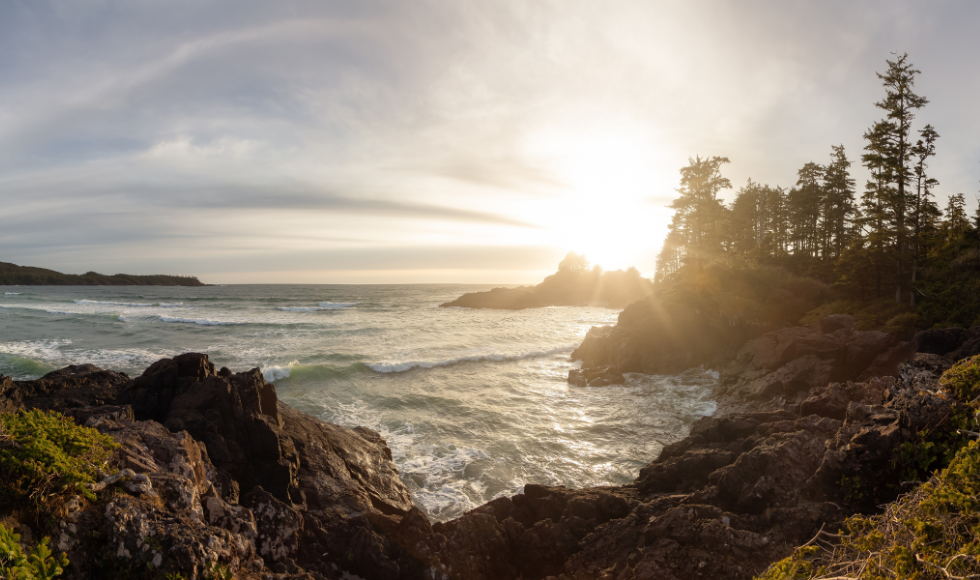 From November 1-3, McMaster and the Future of Canada Project will host Imagining 2080: A Forum on Canada's Futures, where possibility-minded delegates from across the country will gather to collectively explore potential futures for Canada in 2080.  
---
From November 1-3, McMaster and the Future of Canada Project (FCP) will host Imagining 2080: A Forum on Canada's Futures, where possibility-minded delegates from across the country will gather to collectively explore potential futures for Canada in 2080.
Asking people to think two generations into the future is a much longer time horizon than is typically considered when planning ahead.
So why 2080?
"We want participants to imagine and explore hopeful futures of Canada – and in order to do that, we need to move beyond the problems and challenges that we're mired in today and for the foreseeable future," says Ann Elisabeth Samson, strategic advisor for the Future of Canada Project.
"Change happens gradually for the most part, and in the nearer term, people tend to have a hard time envisioning a different world because it can feel so incremental. Yet small changes over a long time period add up."
Governments, NGOs like the UN, universities and private sector organizations all tend to look 10 or 20 years ahead when planning for the future, with many looking at even shorter time horizons. However, looking multiple decades ahead provides a unique opportunity to think beyond current assumptions.
"For example, if we are thinking about the economy, in the near term most think about increasing Canada's competitiveness and productivity without end, but if we were to think about the economy in 2080, we can question some of those fundamental assumptions. In the longer term with our climate realities alongside technology, maybe we need to think about productivity differently," says Samson.
Investing in a better Canada
Since its inception in 2020, the Future of Canada Project (FCP) has sought to better understand the issues and opportunities facing Canada. Supported by a generous gift from Chancellor Emeritus L.R. Wilson, the project has been supporting multi-disciplinary, future-focused research that contributes to the development of a better Canada — one that is more equitable, sustainable, resilient and prosperous.
A culminating event for the project, November's Forum will provide an opportunity to showcase the research made possible by the Project as well as create an interactive space for delegates from diverse backgrounds to come together and share their visions for Canada in 2080.
Guided by strategic foresight or future scenario building, Forum participants will identify the key actions and changes needed to steer Canada toward a better path.
Samantha Nutt, chair of the Future of Canada Project Council, looks forward to hearing the ideas generated by this unique group.
"The Forum is an important moment for the Future of Canada Project as well as McMaster University as a whole," says Nutt, a physician and the founder of War Child Canada.
"McMaster is heavily invested in creating a brighter Canada and a brighter world — from supporting groundbreaking research, investing in tomorrow's leaders and fostering interdisciplinary conversations like the ones that will happen at Imagining 2080."
"This is a vital moment in our history where we need to bring diverse thinkers together to tackle the challenges of today while remaining hopeful about the country's long-term future."
Thinking generations ahead
Inspired by Indigenous ways of learning and knowing, the Forum's focus on 2080 allows for delegates to think in terms of generations rather than years.
Sara Wolfe, a Future of Canada Project Council member, recognizes the importance of looking at the future in a generational way.
"This is an important time for Canada as we re-imagine our country with the new and changing realities of technology, climate change, reconciliation, and institutions, to name a few," says Wolfe.
Opening keynote speaker Autumn Peltier — Indigenous rights and water activist and Chief Water Commissioner for the Anishinabek Nation — will share her journey as a young activist and speak about the importance of building a future for those generations who have yet to come.
Concluding the Forum, Anishinaabe writer and speaker Jesse Wente will deliver a closing keynote where he will share what possibilities he sees for a shared future and discuss what needs to be done to move our dreams for this nation into reality.
"Building a brighter Canada includes decolonizing all of our ways of thinking about and imagining the future," says Wolfe. "Incorporating Indigenous voices, particularly young voices, into the Forum and into the ways we all think about the future is an important step on our path to reconciliation."
Is there a path forward for Canada where well-being and community are at the forefront? By bridging contemporary and traditional Indigenous thought leadership within this Forum, and thinking decades down the road, there is space to imagine how things could change for the better.
Creating a foundation for future leaders 
While the Forum will serve as the culminating activity for the Future of Canada Project, elements of the project will live on within the Wilson College of Leadership and Civic Engagement — a new college taking shape at McMaster, committed to developing outstanding young leaders who will understand the myriad challenges facing our world.
Donald Abelson, the recently appointed academic director of the College that will launch an Honours Leadership and Civic Studies program in 2025, sees the Forum as an opportunity to steer the conversation about Canada's future in a new direction.
"McMaster students and faculty are keenly aware of the many difficult challenges confronting Canada and the world, but they also understand that with challenges come opportunities. Students at Wilson College will be well equipped with the knowledge to help Canada and its diverse communities move forward," Abelson explains.
"Whether we are cultivating the next generation of leaders or imagining Canada in 2080, we need to move away from doom and into possibility."
Follow the Future of Canada Project on LinkedIn or X/Twitter over the course of the Forum to discover the exciting ideas being developed as we imagine 2080.