Secrets of the mystery box revealed by award-winning professor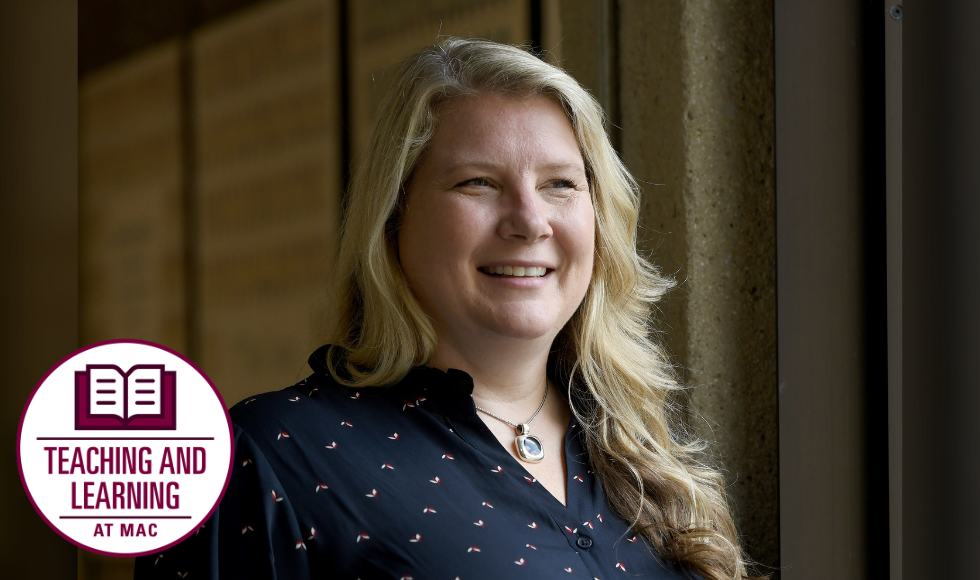 Krista Howarth is an assistant professor of kinesiology in the Faculty of Science at McMaster.
---
Students face a tough choice in Krista Howarth's kinesiology course.
Should they take the guaranteed bonus mark on their final exam or take their chances with the mystery box?
"I reintroduced the mystery box for the case studies in my course," says Howarth, an assistant professor who was recognized last year with a President's Award for Outstanding Contributions to Teaching and Learning and then last month won her sixth McMaster Students Union Excellence in Teaching Award since 2009.
"It was actually Dean Maureen McDonald and Kinesiology Chair Gianni Parise who came up with the idea when they taught the course, along with our instructional assistant Adrienne Tearle. I just brought it back to life."
Five times a semester, Howarth assigns students a case study. Students are encouraged to look up the answers and come to class prepared to discuss what they've learned.
"If students get the case study questions correct and not just answer for participation marks, their names are entered into a draw for a bonus mark on their final exam or they can choose something from the mystery box."
This encourages students to correctly answer all the questions in the case studies.
"Some of the grading for the course is based on participation marks, but that means students don't always try to get all of the questions right. I want them to at least practise trying the questions so they can learn from their mistakes. I always say that you learn more from your mistakes than you do from getting things right, so if you get something wrong before a test while doing practice questions, you find the gaps in your knowledge without worrying about losing marks, and you'll retain that information better the next time."
So what's in the mystery box?
"The box has different things in it every week — things like gift cards for different places on campus, educational resources (one time we had an anatomy colouring book) and other items that students could use. I once gave away Girl Guide cookies that my kids were selling. Whatever I have on hand that I think students will like or find useful goes into the mystery box."
Howarth doesn't make it easy for students to choose.
"A lot of students choose the bonus mark instead of the mystery box. But sometimes there will be two bonus marks in the mystery box so it's a bit of a gamble. We have five case studies per semester, so five chances to be selected for the bonus marks or mystery box."
For more about the mystery box, email Howarth at howarkr@mcmaster.ca.