President's Awards recognize student-focused, innovative educators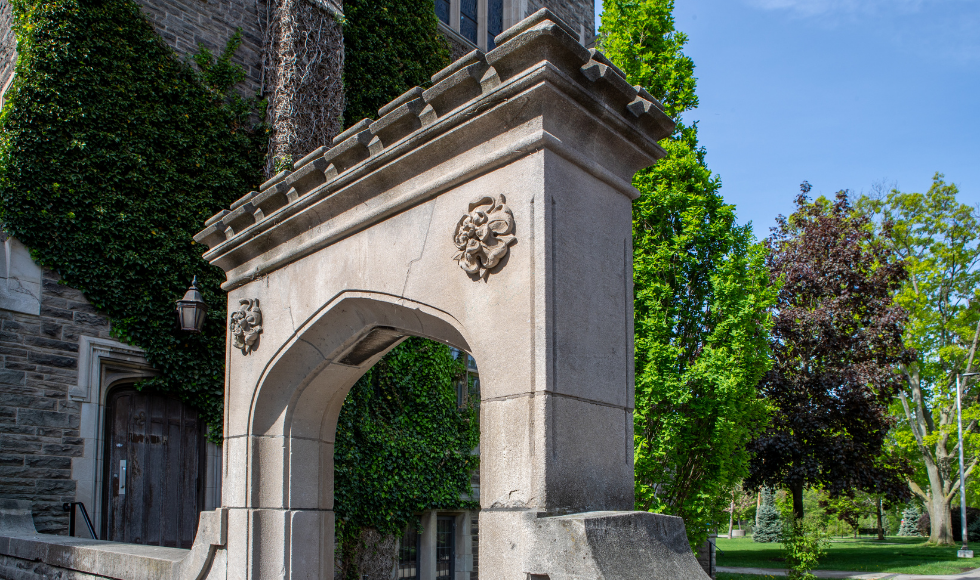 Five faculty members receive the President's Awards for Outstanding Teaching and Learning, in recognition of their commitment to innovation, continued excellence in teaching and dedication to students' learning.
---
Five faculty members have been awarded the President's Award for Outstanding Contributions to Teaching and Learning for their commitment to education through innovation, continued excellence in teaching and enhanced student learning.
Each of this year's recipients were praised for their initiative, their passion for innovative and student-centred teaching and their willingness and generosity when it comes to sharing insights and techniques with their colleagues.
Award recipients are nominated by peers, campus leaders or partners within the campus community, and nominations are evaluated by a selection committee appointed by the president. The achievements of the award winners will be showcased as part of the Spring Convocation virtual celebrations.
Meet this year's recipients, with testimonials from their nominations:
Sheila Harms
Associate Professor, Psychiatry & Behavioural Neurosciences, Michael G. DeGroote School of Medicine; and Lead, Global Mental Health
"Dr. Sheila Harms truly embodies the model of an exceptional educator who is innovative, hard-working, supportive and encouraging, and visionary in her ideas. Her efforts have enhanced medical education efforts locally, nationally, and internationally through tireless service and an unwavering sustained impact on enhancing the student learning experience in learner-centered education delivery. …As an educator, mentor and role model we could not be more fortunate to have her as a faculty member and education leader in our department."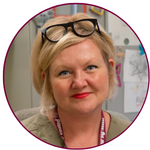 Harms was instrumental in launching the new Royal College of Physicians and Surgeons-mandated Competency by Design program for medical residents across Canada. While leading her department's educational partnership with Mbarara University of Science and Technology in Uganda, she fostered the "One-Room Schoolhouse" approach for teaching medical residents, encouraging mutual learning and exchange between the Ugandan and Canadian residents, and emphasizing the bidirectional nature of education and learning.
Students and colleagues noted that Harms is a generous and giving mentor, an innovative educator and a spirited advocate for student learning and success.
---
Krista Howarth
Assistant Professor, Kinesiology
"[Krista Howarth] has a long history of excellence and innovation in teaching and learning, and her exhaustive work over the past two years in pivoting her courses to online delivery, and back, provide exemplary illustrations of her outstanding commitment and talents. While Dr. Howarth has had an exceptional track record, it is important to share that she maintains an ongoing love for learning, supported by personal reflection."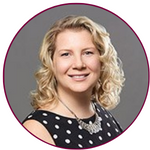 Howarth has been nominated for the McMaster Student Union Teaching Award 11 times since 2009, winning it five times. Her teaching is "rooted in values of equality, competency and democracy," one colleague wrote. She is known for her infectious enthusiasm for her subject and for encouraging students to not only learn the course content, but to develop independent and critical thinking skills that translate to every field of life and study.
Howarth is a widely beloved and inspiring educator who takes student feedback to heart, using it to adapt and shape her teaching practices. During the pandemic, she reinvented and adapted her courses to create the best learning experience for her students.
---
Amin Reza Rajabzadeh
Assistant Professor, W. Booth School of Engineering Practice & Technology
"[Amin Rajabzadeh] has an unquenchable enthusiasm for teaching and learning that is infectious with students and colleagues alike. Amin brings a special excitement to the classroom through projects based on real-world problems that have special industry ties that he has developed. He has clearly demonstrated leadership in teaching and program administration and development."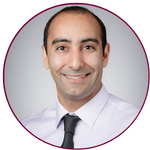 Amin Rajabzadeh is proof that interactive teaching fosters active learning. His tireless and innovative work to fully engage his students keeps them extremely motivated and results in a high level of achievement. He uses real-world examples and fosters industry partnerships to offer a rich experiential learning environment for his students, who have nominated him multiple times for MSU teaching awards.
Rajabzadeh is known to give his students opportunities to shine not only academically, but professionally. As a mentor and a colleague, he is generous with his time and insights, and always suportive of others' success.
---
Sarah Symons
Associate Professor (Teaching Stream), School of Interdisciplinary Science, and an Associate member, Physics & Astronomy
"We would like to make special mention of Sarah's efforts in the restructuring of iSci curriculum as demanded by the pandemic. She led this enormous and complex operation with great efficiency, supported by compassionate communication and using her considerable organizational skills. In this context, Dr. Symons continued to centre her teaching practice on students' needs."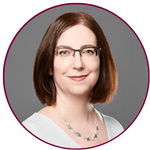 Symons, who will become a full professor in less than a month, co-led the development of the iSci program, and in the past 12 years, has made seminal contributions to the program's development into one of the most prestigious undergraduate science programs in Canada. She has also been a leading force for the research-based integrated model at the program's core.
Uniquely focused on how her teaching can best serve students in their future careers, Symons is recognized as an international expert on student-centred science education. Her work is in high demand with colleagues at McMaster and internationally. The teaching practices she develops have been scaled up and employed in classes and courses across the board. She has also been an active advocate for inclusivity, a richer student experience, more balanced educator work load and adaptability during the pandemic.
---
Vanessa Watts
Assistant Professor of Indigenous Studies & Sociology; Paul R. MacPherson Chair in Indigenous Studies
"[Vanessa Watts] is a tremendously talented, inspirational, generous, and insightful scholar, researcher, teacher, community leader, and mentor who has made significant contributions academically to her field and practically in her work with Indigenous communities. She has proven her ability to lead and collaborate on projects, to mentor and support students and research partners, and to engage in ethical and reciprocal relationships with communities. Dr. Watts has a remarkable ability to touch people personally, to inspire giving and to lead."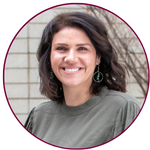 Vanessa Watts is known to be an outstanding, innovative instructor, whose teaching her colleagues describe as "transformative." She has designed and introduced original courses that reflect her deep expertise in Indigenous ways of knowing.
Watts is not only a pivotal member and a driving force behind the growth of the Indigenous Studies program; she has inspired students to expand their thinking to better understand Indigenous ways of knowing.
Watts' contributions to curriculum development and her innovative teaching and learning in Indigenous Studies and Sociology have taught students new ways of thinking, introducing Indigenous ways of knowing to the curriculum at every level.
She routinely creates opportunities for her students to engage with community members, emphasizing the ways in which expertise is located outside academia as well as within, and providing profound and enduring learning experiences. She has a deep passion for ending gender-based violence and a commitment to activism for justice.
Watts has also innovated new programs to support student pathways, including the McMaster-Mohawk-Laurier-Lambton Partnership Development to create pathways for Indigenous students in diploma programs at Mohawk and Lambton colleges to enter Indigenous Studies and use their credits toward a BA at McMaster.