It's a busy time for Bertrand Russell scholars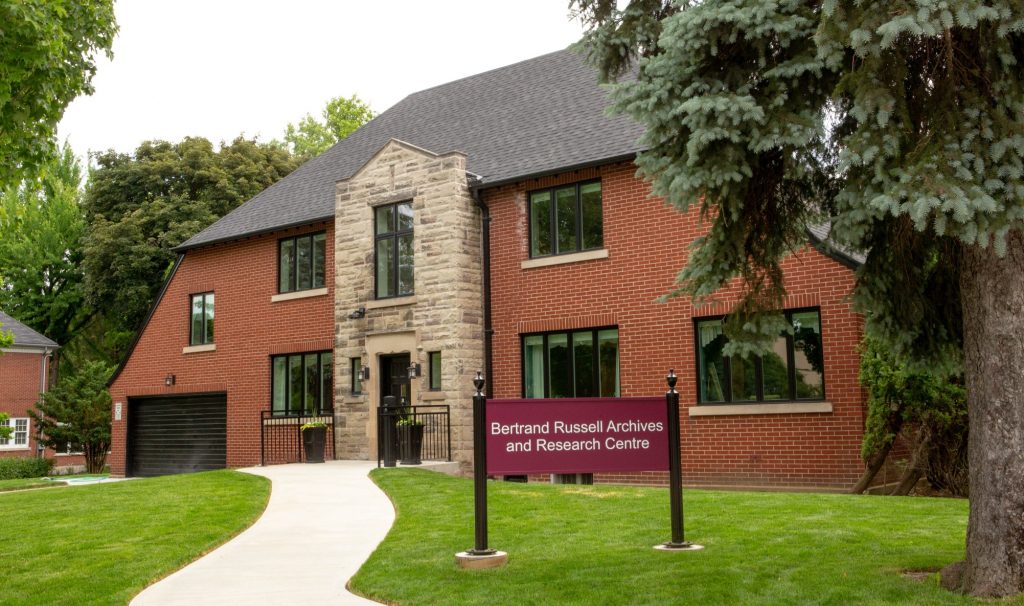 The journal Russell marks 50 years of continued publication under archivist and expert Ken Blackwell, and historian Andrew Bone publishes a substantial volume of Russell's Collected Papers.
---
It's rare, if not unprecedented, for an academic journal to publish continually for 50 years under the same editor. But for Ken Blackwell, last week's milestone was just the latest of many.
A philosopher, archivist and the uncontested go-to person for all Bertrand Russell scholars, Blackwell has edited the journal Russell since 1971, when it began as a newsletter.
"It became apparent that the scholarly world needed updates and a place to discuss the many new topics that were coming to the fore as Bertrand Russell neared the end of his life and researchers descended upon the Archives," recalls Blackwell, who arrived at McMaster in 1968 when the university acquired Russell's archives and hired him to the be Russell Archivist.
That collection that has grown exponentially under Blackwell's custodianship, which hasn't skipped a beat despite his "retirement" in 1996. In 2018, it marked its 50th anniversary, and relocated across the street to the newly built Bertrand Russell Research Centre.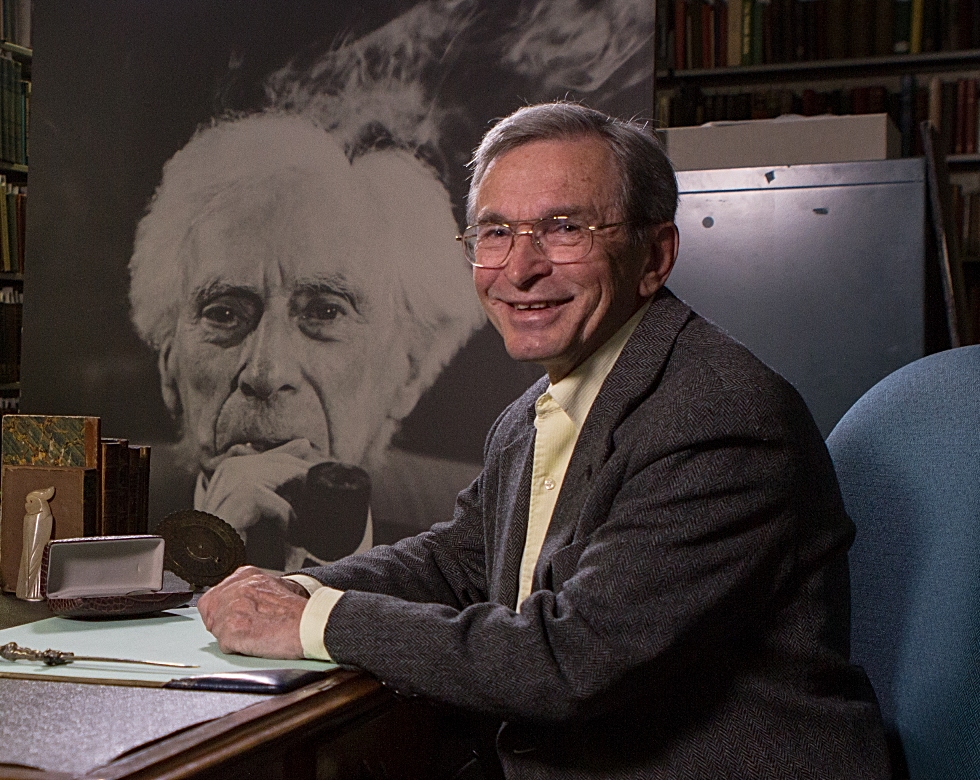 "Russell publishes discussions of his ideas and his life and times. It reviews books on him. It presents newly unearthed manuscripts, letters and previously published but unknown articles, always with an eye to building the resources of the Russell Archives and furthering the mission of the Bertrand Russell Research Centre," Blackwell says.
"Each submission becomes a personal challenge to me to bring to the author's topic whatever more could be said from the riches of the Russell Archives."
The first 48 years of Russell are accessible online through open access.
"Transitioning through the technologies of the past 50 years has been fun," Blackwell says. "I'll be retiring after another year, and it's exciting to leave the journal looking colourful and technically better (if I may say so) than it ever has been."
Collected Papers: A herculean task
The 50th anniversary comes alongside another milestone as the Bertrand Russell Research Centre publishes a new volume of his Collected Papers, edited by McMaster historian Andrew Bone.
Vol. 26, Cold War Fears and Hopes, 1950-52 is a substantial scholarly edition, and represents years of intensive editorial research in the Bertrand Russell Archives.
"The Collected Papers are both resources for other scholars but also standalone works of scholarly value themselves," Bone explains. "They combine Russell texts and with editorial matter that establishes context of the things he wrote about."
As more letters and correspondence from Russell continue to come to light, the Collected Papers are constantly evolving and require a herculean level of curation and editing.
"If we do nothing else right, we want to make sure the Russell texts we're showcasing are as authoritative as can be," Bone says. Russell himself often made multiple modifications to texts between first writing them and their ultimately publication.
"People often ask if I get bored studying just one person, and the answer is a resounding no," says Bone, who has edited three other volumes of the Collected Papers.
"I like the variety — except for World War I, which he fiercely opposed, Russell never put all his eggs in one basket," Bone says. "He was thinking about education one moment, British foreign policy the next, and that's not even getting into his more technical philosophical work."
"He was involved in so many things, to get a handle on it all, you have to find out and understand the bigger picture of the activities he was involved in."
Workshop: Russell and Women
The Russell archive, housed within the Bertrand Russell Research Centre across the street from the university, is closed to visitors because of the pandemic. But the work goes on, as do events.
In March, the Centre is hosting an online workshop Russell and Women, examining Russell's complicated relationship to women and to the emergence of modern feminism, and featuring speakers from across Canada, the U.S. and U.K.