'I'm making difficult connections and having difficult conversations'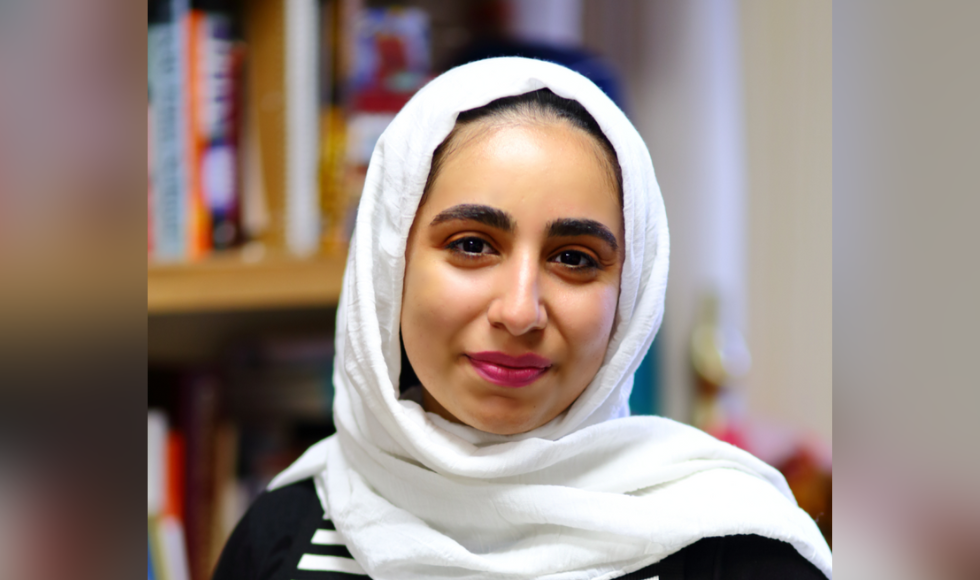 Zahra Tootonsab is a PhD student in the Faculty of Humanities' Department of English and Cultural Studies and a Wilson Leadership Scholar Award recipient. (Photo courtesy Zahra Tootonsab).
---
Zahra Tootonsab is in the second year of her PhD program in the Faculty of Humanities' Department of English and Cultural Studies. Her research focuses on water pollution in Canada and Iran, and how Indigenous knowledges in both places can help inspire environmental activism and promote water security.
This year, Tootonsab received a Wilson Leadership Scholar Award, which is part of a leadership development program launched at McMaster by Chancellor Emeritus L.R Wilson.
Here, she shares her thoughts on her research and the influences on her work.
---
Can you tell me a little about your research?
I completed my MA degree at the University of Alberta where I looked at water pollution in Canada — specifically in Northern Alberta, Hamilton, and Nova Scotia — and how it affects minorities and Indigenous peoples. I'm still investigating water pollution for my PhD research, but my focus has expanded from just Canada to Canada and Iran, and I'm making connections between the Indigenous peoples in both places.
What inspired you to do this work?
My mother's family are Bakhtiari nomads from the Khuzestan province of Iran. Bakhtiari nomads depend on the Karun River for their migrations, but the river is drying out because of oil and capitalism. The tribe is losing their crops and herds, forcing some members to leave the tribe due to starvation and the constant fear of further droughts and floods. The tribe is now facing one of its worst mass displacements since the Anglo-Persian pipeline was built in the 1900s.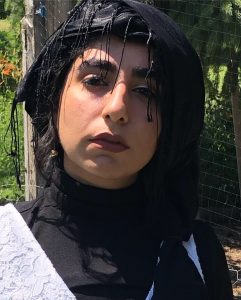 I grew up in Scarborough's Bendale neighborhood, in an apartment building next to an illegal garbage dump. That dump was our park, our playground; we pretended to be pirates seeking treasure! Of course, it wasn't safe. One child became very ill after playing there and his arm had to be amputated. His father complained to his MP about the waste, but nothing was done.
It's ironic — my mother left pollution and environmental racism in Iran but ran into the same problem here.
Since then, I've become more involved in environmental justice efforts. I began to explore the relationship between place and race and what it means to live in a healthy environment. I eventually stumbled on environmental humanities in university, specifically ecopoetry, and recognized this was the type of work and activism I wanted to be a part of. There is still much work to be done to diversify and decolonize the environmental humanities. This is why I believe learning from Indigenous knowledges and stories, and making personal and unsettling connections through collaboration, can help us coexist and heal with nature.
Your work seems to depart from what we think of as a traditional English degree. Can you explain your approach?
My work extends the traditional conventions of an English degree, where you'd read a collection of books or secondary sources about a topic of interest, then infer and make critical inquiries between them. I'm relying more on primary sources — data from people and my own experiences. But unlike ethnographic research, where you appropriate and generalize other people's knowledge, I'm curating information through collaboration and reciprocity and allowing it to inform my creative work. I'm also a poet, so when I conduct research, I'm not simply asking questions; I'm also journaling, reflecting and creating from the perspective of a first-generation Canadian, a settler and a diasporic person.
I'm making difficult connections and having difficult conversations about who we are in Canada and what our relationship is to the land. What are we doing here? What can Indigenous knowledges teach us about our relationship with water and the land?
You're doing some travel in support of your research. Can you tell us about that?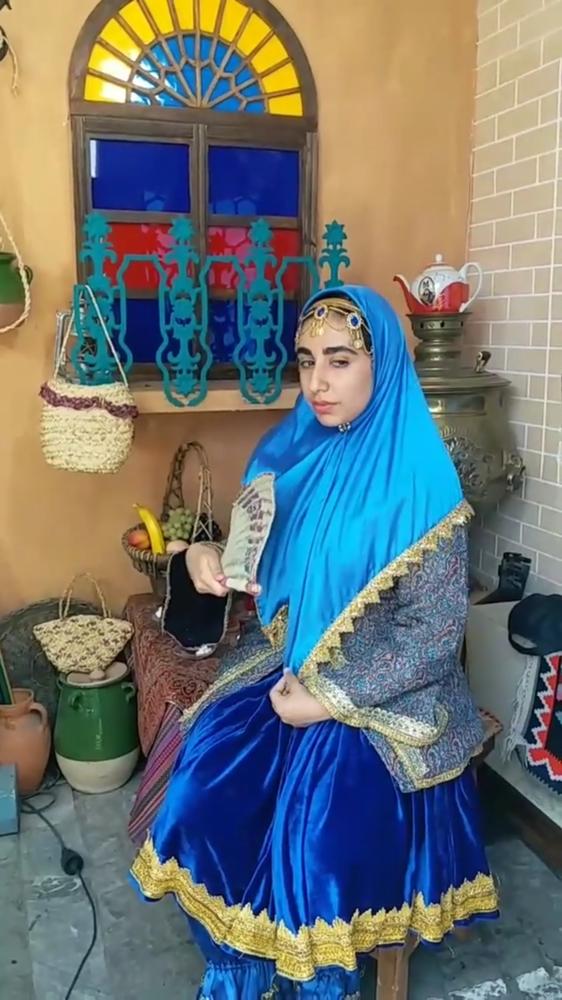 I plan to visit my mother's extended family in Khuzestan, Iran, this October. I've been to Iran several times, but we've always stayed in Tehran. I've never seen my mother's ancestral home.
They're excited to have me visit because many young people are detaching — they're moving to the city or away. I'll have the opportunity to be part of my ancestors' journey by migrating with them for a few days in Khuzestan. The tribe migrates twice a year. They travel once in the winter, going south to Khuzestan and then moving north to the Bakhtiari Province in the summer, following the Zagros Mountains and the Karun River.
How did it feel when you found out about the Wilson Leadership Scholar Award?
I was shocked! I think I'm the first person from my department to win this award. Receiving the award confirmed that I'm on the right track with my work — it was validation that people acknowledge that what I'm doing is urgent and essential. The self-doubts disappeared, and I was left with the motivation to push on and accomplish even more.