Hamilton community members invited to shape McMaster's campus and locations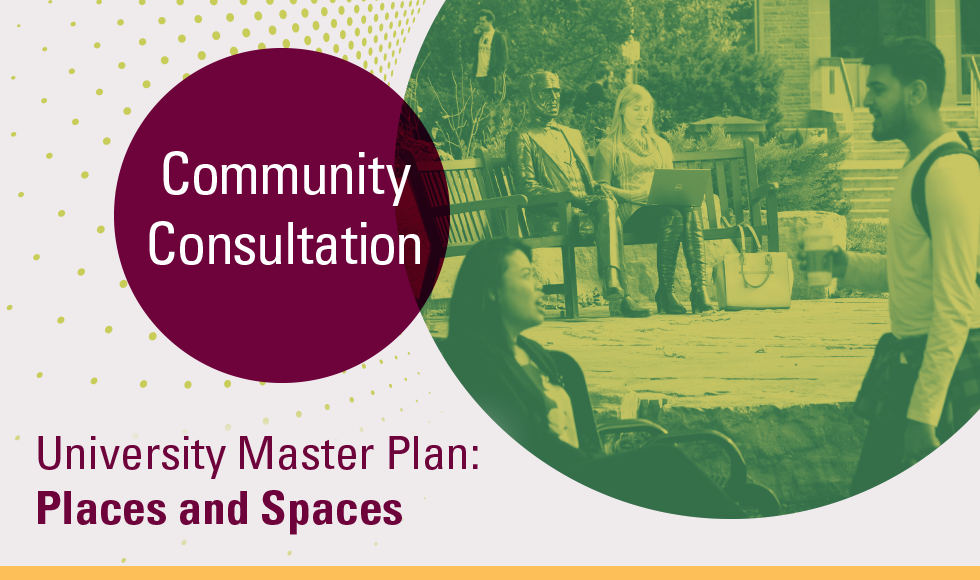 Community members and neighbours are invited to share their ideas to inform McMaster's plan for the future development of university locations over the next decade.
---
McMaster University is holding a drop-in community consultation event where all members of our community are invited to help shape the next University Master Plan, creating a vision for the future development of university locations over the next decade.
"Our University Master Plan will provide a framework that will shape our buildings, outdoor spaces, infrastructure and the experience of being at McMaster over the next decade," says Debbie Martin, assistant vice-president and chief facilities officer.
"We are inviting all of our neighbours to participate in sharing ideas about how we can reimagine our locations to meet the needs of our learners, researchers, faculty, staff, and our surrounding community."
McMaster's students, faculty and staff were asked to share their perspectives during an internal consultation process in the spring and summer. Themes that emerged included housing, transportation, civic entrances, natural lands, academic excellence, and sustainability.
In the community consultation, the planning team is asking community members to share their thoughts on the themes that came forward.
There are two ways community members can participate in the University Master Plan Community Consultation:
Wednesday, Sept. 14 2022
6 p.m. to 8 p.m.
Westside Church
261 Whitney Ave, Hamilton
Share your thoughts online in our community consultation survey by Wednesday, October 5th, 2022.
"McMaster has been a part of Hamilton for over 90 years," Martin says.
"The voices of our neighbours matter to us and we are looking forward to hearing what our community members think about ways we can create a strong sense of community and ensure campus development aligns with our sustainability plans and emerging issues such as housing beyond first-year students."
McMaster's Facility Services is partnering with BDP Quadrangle, a team of architects, engineers and urbanists with a history of creating outstanding university environments around the globe.
McMaster's last master plan update was in 2017. The current process will produce a new plan, distinct from previous versions. The information gathered during this phase will inform master planning options, which will then be narrowed to a preferred master plan. Progress will be shared along the way.
Visit the University Master Plan web page for more information about the process or email facility@mcmaster.ca if you have any questions.