Your campus: Have your say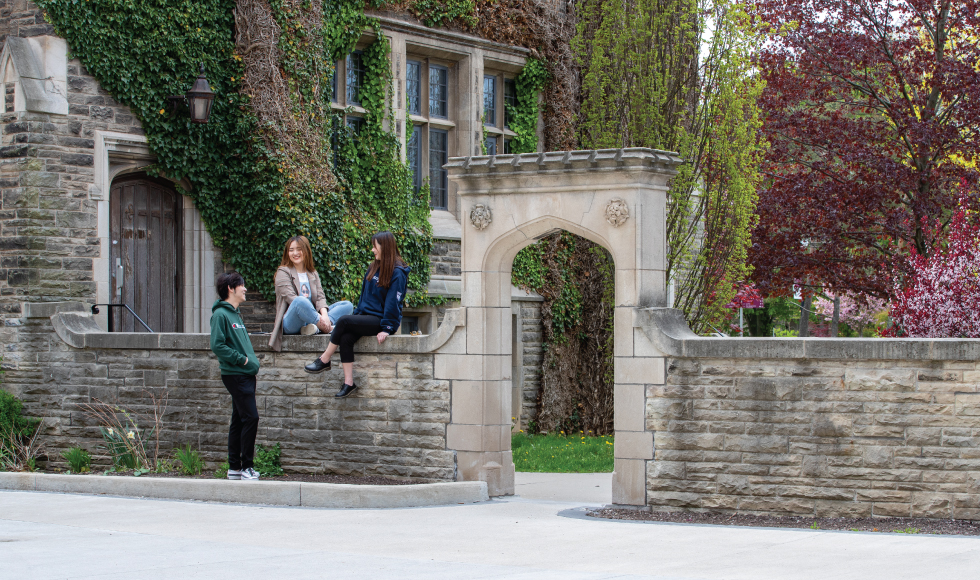 What do you like about our campus? Anything you'd change? Take five minutes to fill out a survey online or in person, and help McMaster shape the next Campus Master Plan. 
---
McMaster's campus and locations are environments that support teaching and learning, innovation and research, living and working, health and well-being, inclusion and a sense of community. Now, we are inviting students, faculty and staff to help shape the future development of our campus and locations by sharing their views and opinions to inform the university's next Campus Master Plan.
A Campus Master Plan provides a vision for the future development of our campus and locations over the next decade, and a framework that will shape our buildings, outdoor spaces, infrastructure and the experience of being at McMaster.
Students, faculty and staff are invited to participate in two ways:
Have your say by taking a five-minute survey online.

Connect at one of five pop-ups around our campus:
Tuesday, March 22 from 2 p.m. to 5 p.m. – McMaster University Student Centre (MUSC), first floor, near the Starbucks
Thursday, March 24 from 11 a.m. to 2 p.m. – McMaster University Student Centre (MUSC), first floor, near Union Market
Thursday, March 24, 11 a.m. to 2 p.m. – Michael DeGroote Centre for Learning (MDCL), first floor lobby
Tuesday, March 29, 12 p.m. to 3 p.m. – Commons Building
Tuesday, March 29, 12 p.m. to 3 p.m. – Peter George Centre for Living and Learning
McMaster's campus master plan will:
Evaluate our campus and locations with a fresh perspective and capture opportunities for a changing world;
Support McMaster's response to climate change and threats to biodiversity by placing sustainability at the forefront;
Maintain the beauty that has made McMaster's campus attractive for decades, such as the central pedestrian-friendly mall,  green space and foliage;
Enhance how McMaster's campus and locations are reflective of and responsive to diversity in our community.
"The new master plan provides the university community with an opportunity to re-imagine our campus, and ensure the physical campus meets the aspirations and future needs of the university. It is a visionary process that gives us a way to explore and prioritize possibilities according to our needs," says Debbie Martin, assistant-vice president and chief facilities officer.
"We're looking forward to understanding what our students, faculty and staff members value about our current spaces and how we can improve the experience on campus and at our locations."
To help McMaster create the master plan for the next decade, Facility Services is partnering with BDP Quadrangle, a skilled team of architects, designers, engineers and urbanists with a track record in creating outstanding university environments around the globe.
The engagement phase begins with McMaster leaders, students, staff and faculty, then will be extended outward to community and partners in land stewardship.
The information gathered during this phase will inform master planning options, which will then be narrowed to a preferred master plan. Progress will be shared along the way.
Visit McMaster's Campus Master Plan web page for more information about the process or email facility@mcmaster.ca if you have any questions.