Four McMaster leaders appointed to the Order of Canada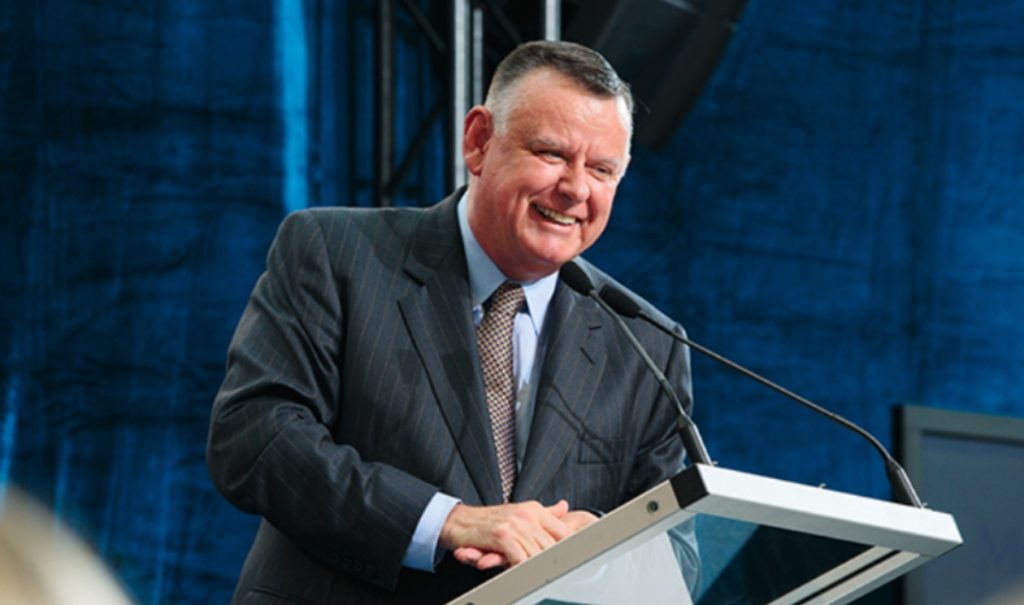 Philanthropist, business leader and community builder David Braley has been appointed an Officer of the Order of Canada. (Mcmaster file photo by Ron Scheffler)
---
Members of the McMaster community figure prominently among 120 Canadian leaders to be appointed to the Order of Canada, as announced recently by Governor General Julie Payette.
Hamilton businessman David Braley, a retired senator and a key figure in the Canadian Football League whose gifts to McMaster — including a $50-million gift in 2007 — have helped to build the David Braley Health Sciences Centre, the David Braley Athletic Centre and to fund important research in health care, has been appointed an Officer of the Order of Canada.
Braley's citation recognizes his contributions to the CFL, and his entrepreneurial and philanthropic leadership.
McMaster Engineering Physics graduate Donna Strickland, who shared the Nobel Prize for Physics in 2018, has been named a Companion of the Order of Canada.
A professor at University of Waterloo, Strickland received an honorary degree from McMaster in June and returned to campus in October to deliver the J.W. Hodgins Memorial Lecture.
Congrats to #HamOnt's new Order of Canada members: fmr. Senator David Braley, @McMasterU alumna and Nobel prize winner, Donna Strickland and McMaster health sciences professor emeritus Dr. John Collins. You have made enormous contributions to Canada! https://t.co/k1zK0W1gHc

— Filomena Tassi (@FilomenaTassi) December 30, 2019
Business executive and philanthropist T. Robert (Bob) Beamish was recognized for his "leadership of and contributions to industry and for his philanthropic support for causes related to education and health care."
Beamish is the co-founder of the Woodbridge Group, which produces and supplies products to the automotive industry. He received an honorary degree from McMaster in 2011.
Beamish and his family are the founders of the WB Family Foundation, which supports medical research, mental health programming, health care and education. McMaster opened the WB Family Foundation Centre for Spinal Cord Research and Rehabilitation in 2012.
Dr. John Collins, an emeritus professor of Obstetrics and Gynecology in McMaster's Faculty of Health Sciences, has been recognized for "his transformative research in reproductive endocrinology and for promoting evidence-based medicine in women's health care."
Congratulations to all 2019 recipients of the #OrderOfCanada including #HamOnt's Dr. John Collins & David Bradley! @McMasterU's Dr. Collins received this top honour for his research in reproductive endocrinology & for promoting evidence-based medicine in women's health care. 1/2 https://t.co/WoeG1KMaIr

— Fred Eisenberger (@HamiltonsMayor) December 30, 2019
Close to 7,500 people have been invested into the Order of Canada since it was created in 1967.