Faces of Facilities: Meet the people who keep campus safe — and sustainable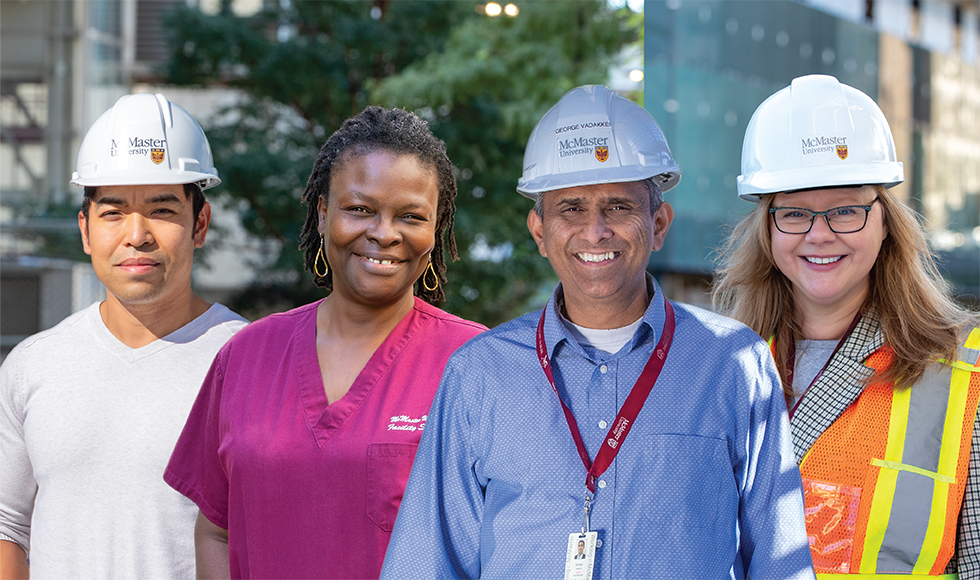 Facility Services workers completed essential work during the pandemic. Next, they will help meet essential sustainability targets.
---
This June, Facility Services, the team of workers who keep McMaster's campuses safe, well-maintained and beautiful, are launching a new strategic plan, entitled SEED: Sustainability. Engagement. Excellence. Discovery.
We'd like to introduce you to some of the Facility Services workers who helped support a safe return to campus last term and will lead the way to a net zero carbon emissions future on campus.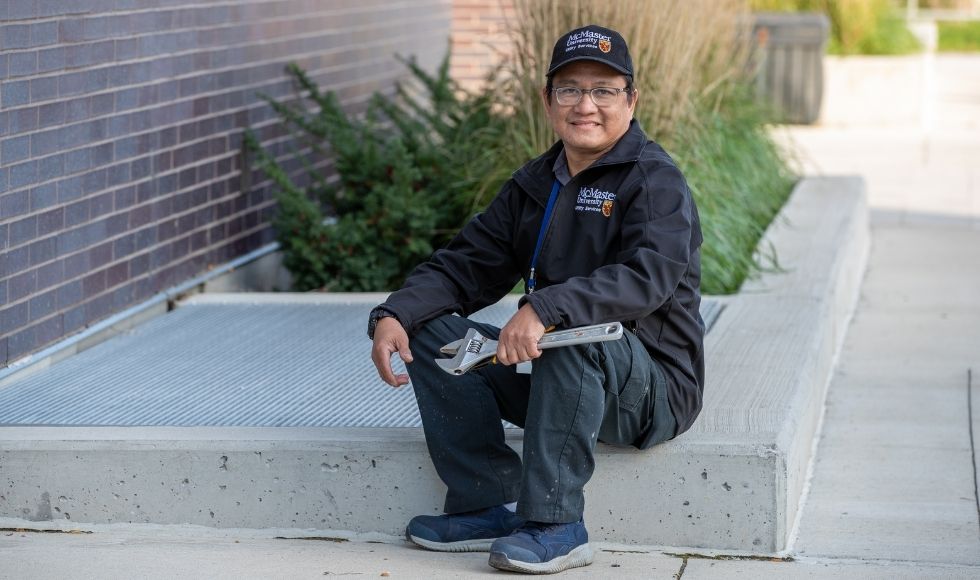 Many of the grounds and landscaping, maintenance and utilities, logistics and mail, parking and security, and design and construction workers and custodians at McMaster who make up the Facility Services team continued to work in-person throughout the pandemic, fulfilling essential duties.
It is hard to imagine a return to learning, teaching, researching and working on campus without the custodial services team cleaning and disinfecting high-touch surfaces or the utility services team maintaining mechanical ventilation systems.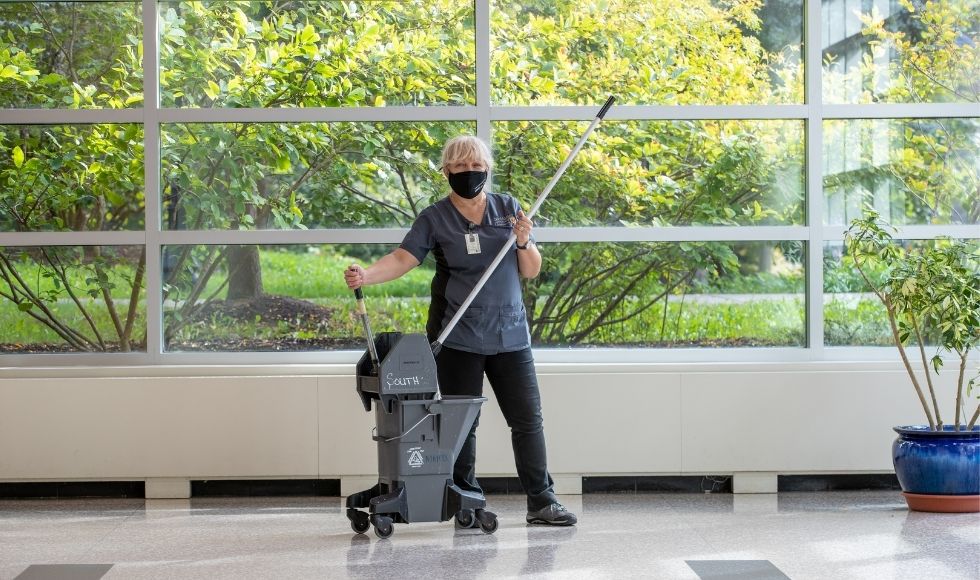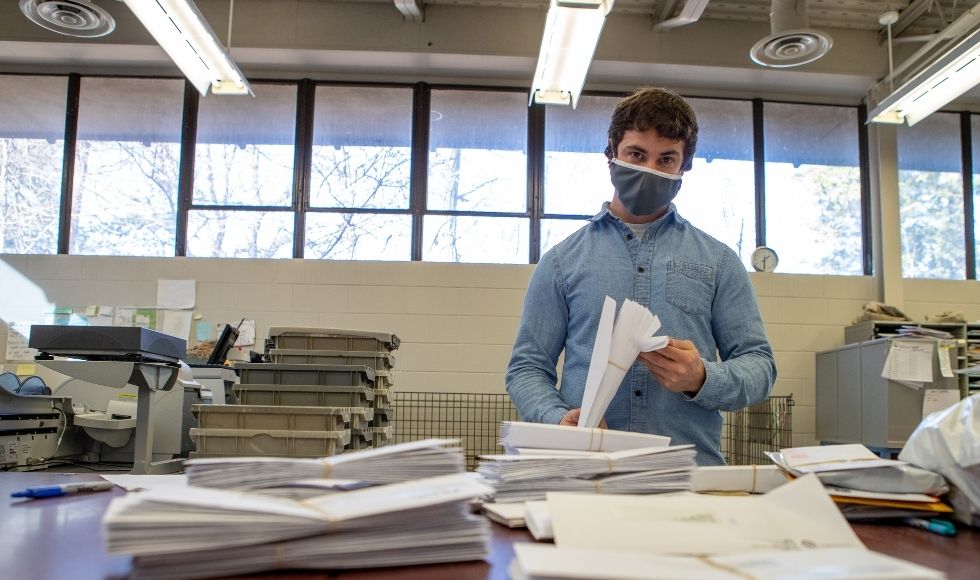 As Facility Services marks the launch of a new strategic plan, the team is poised to lead the charge in helping McMaster develop new targets that are essential for the health of our planet.
Facility Services team members are developing a plan to achieve net zero carbon emissions on campus by as early as 2035. The next actions the team will take include installing electric boilers and reducing the use of a cogeneration energy production plant, reducing carbon emissions on campus by a combined 44 per cent.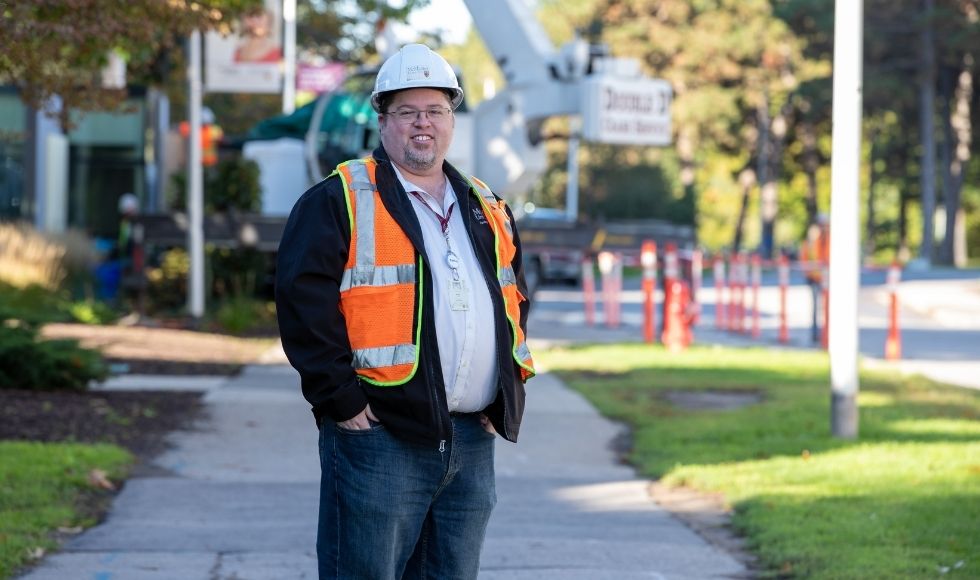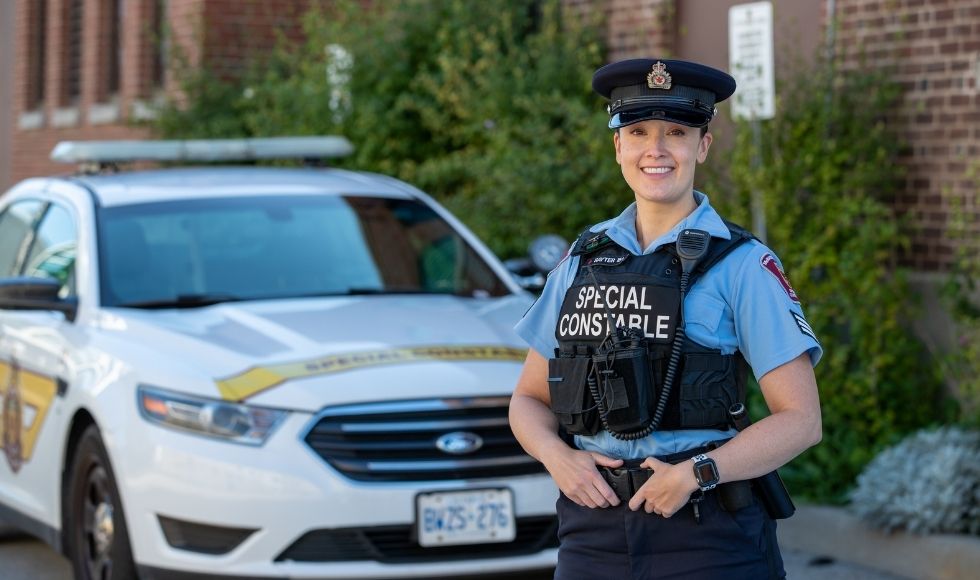 "McMaster's community delivers world-class research and education experiences on campus in part because of the diligent and professional assistance from every Facility Services worker. The members of this team support the academic mission of McMaster," said Debbie Martin, Assistant Vice-President and Chief Facilities Officer.
"Facility Services is looking forward to learning and growing together, developing our sustainability targets, and welcoming students back to a safe, beautiful campus next term."