Creating a culture of safety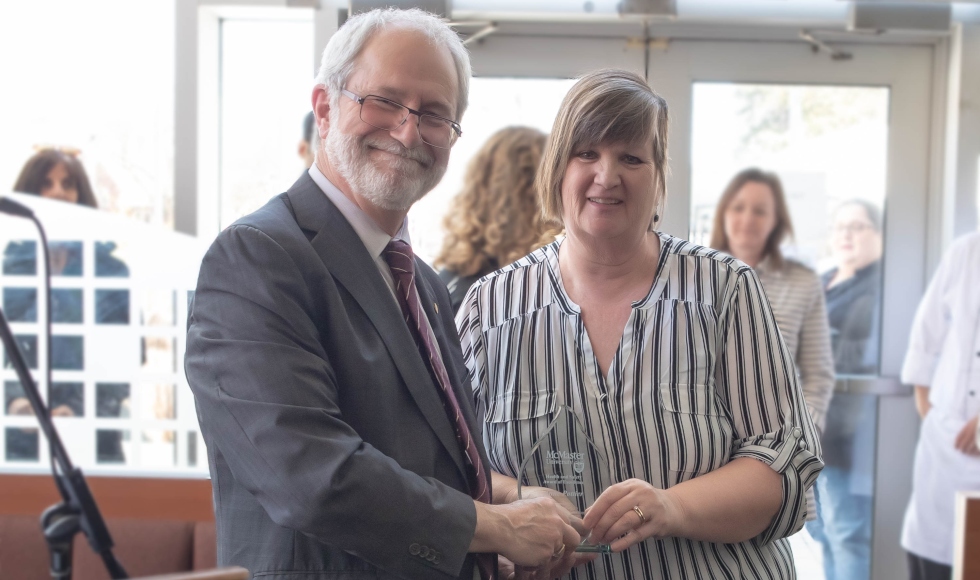 President Deane presents the 2019 Health and Safety Award of Excellence to librarian Anne Pottier. Photos by Georgia Kirkos.
---
A highlight of McMaster's Safety and Health Week, the annual barbeque lunch recognizes the hundreds of staff members who serve on the joint health and safety committees throughout the university. Approximately 300 people attended the event on May 8 at East Meets West Café.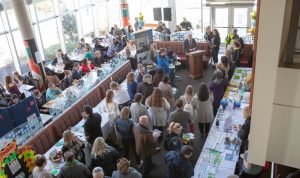 "This is Safety and Health week across Canada and the U.S., formerly known as NAOSH, and it's also the time when there are many new employees and graduate students starting summer positions in labs, grounds care and offices across McMaster," said Lisa Morine, Associate Director Health, Safety and Risk Management.
"This week's events highlight the importance of continuing to build a culture of safety here at the university and showcasing programming such as health and safety training.  This year's theme 'We are All Leaders in Safety' speaks to everyone's role in making teaching, learning and working healthy and safe for our McMaster community," she said.
President Patrick Deane attended the lunch and thanked health and safety committee members for their commitment. He also presented two awards.
Anne Pottier, Associate University Librarian and a long-standing member of the library joint health and safety committee, won the 2019 Award of Excellence recognizing her leadership work towards adding defibrillator units in the library, upgrading the automatic doors and providing robust communication and training opportunities for library staff.
Nominee Matt Lukas was recognized for his work in creating a comprehensive safety program for hundreds of undergraduate students to safety work with dozens of machine tools as the Workshop Technologist in the Gerald Hatch Centre for Engineering Experiential Learning.
The housing and conference services team won first prize in the inaugural safety video contest for their entry "Reporting Incidents." Second prize went to the Mills Library team for "Captain Safety" and third prize to Sara Harris in Hospitality Services for "I have a dream." CURIE, the university's insurance partner, sponsored the video contest.
The event also included a vendor fair, with 14 health and safety partners sharing information with attendees.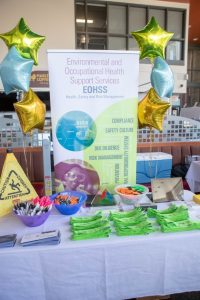 Read more about health and safety week events on the human resources website.
Related: NAOSH Week nabs national award from Canadian Society for Safety Engineering