NAOSH Week nabs national award from Canadian Society for Safety Engineering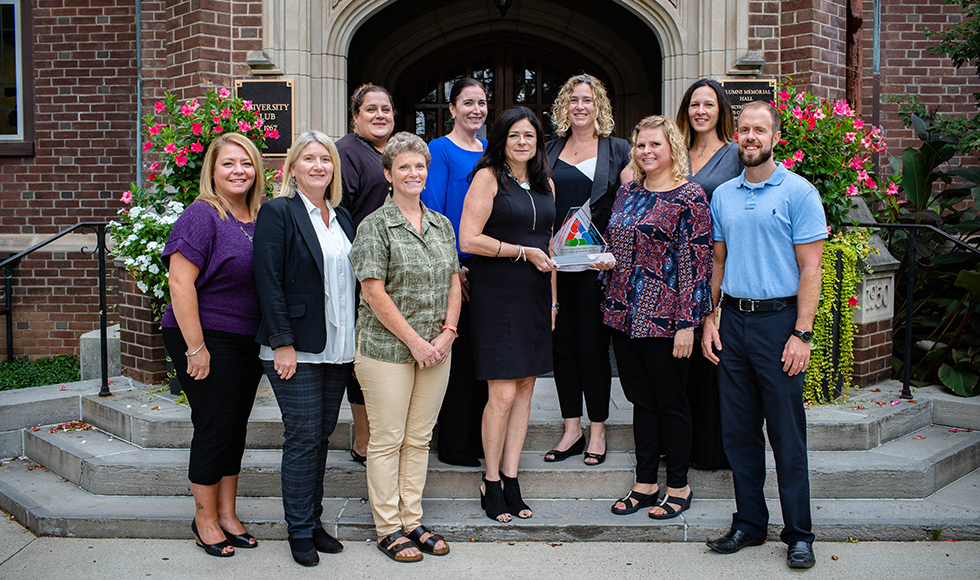 ---
The Health, Safety and Risk Management team has won Best Overall event for their North American Occupational Safety and Health (NAOSH) week of activities.
The awards program, run by the Canadian Society for Safety Engineering (CSSE), provides the opportunity to recognize and celebrate excellence in health and safety. The team accepted the award at this year's conference held in Niagara Falls on September 17th.
NAOSH week is celebrated every year at the beginning of May with a focus on the importance of preventing injury and illness in the workplace, at home, and in the community. Every year there is a wide variety of health, safety and wellness activities including a campus barbecue, and vendor fair.
New this year was a Joint Health and Safety Committee poster competition. Members were challenged to identify a hazard that is relevant to their specific group of to the University and develop a poster related to reduction/mitigation of this hazard. The Housing and Conference Services team won best poster for "That Text Can Wait – Don't Text and Walk".
The CSSE is Canada's largest national organization for health and safety professionals. There are over 4,000 members across Canada and around the world. Among the goals of the organization are being the voice of the safety profession and being a resource for research and information.