Community-campus exchange aims to put ideas into action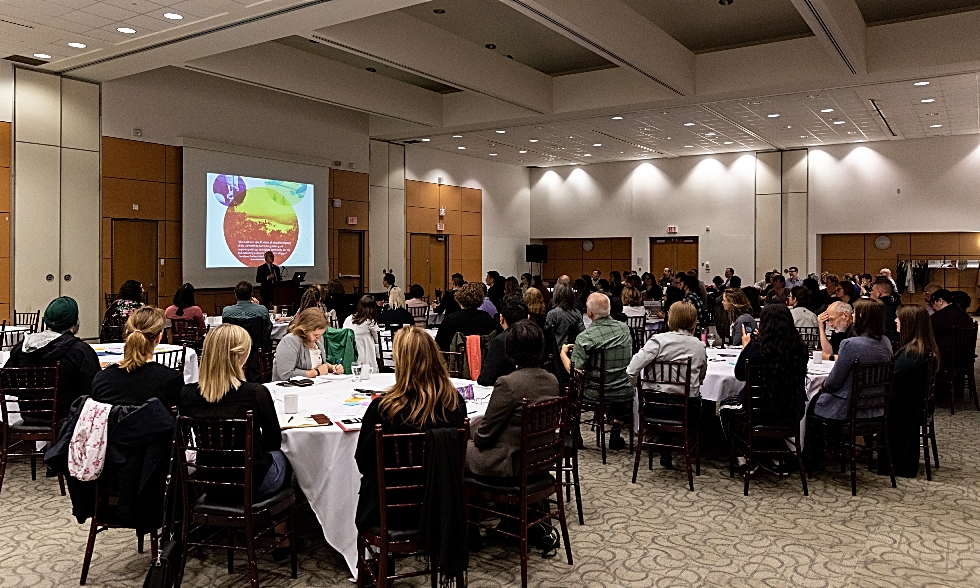 130 members of the McMaster and Hamilton communities recently gathered on campus to share knowledge, build relationships, and discuss ways to make a difference in the Hamilton community at the 2019 Community-Campus Idea Exchange. Photo by Sarah Janes
---
What are the challenges facing the Hamilton community? How can McMaster work together with its community partners for a more inclusive, sustainable Hamilton?
130 members of the McMaster and Hamilton communities recently gathered on campus to discuss these questions and more at the 2019 Community-Campus Idea Exchange hosted by McMaster's Office of Community Engagement.
The annual event, which was themed "Forward with Community: The Future Direction of Community Engagement at McMaster," provided an opportunity for campus and community partners alike to share knowledge and experiences, build relationships, and discuss ways to put ideas into action.
"There is great value in coming together across organizations, sectors and disciplines with a sense of shared purpose and commitment to the public good," said Susan Searls Giroux, vice-provost, faculty who spoke at the event. "As I meet with the community engagement team in the coming weeks to learn more about the outcomes of today's conversations, I look forward to developing strategies that can build on the ideas you have contributed to this ongoing effort."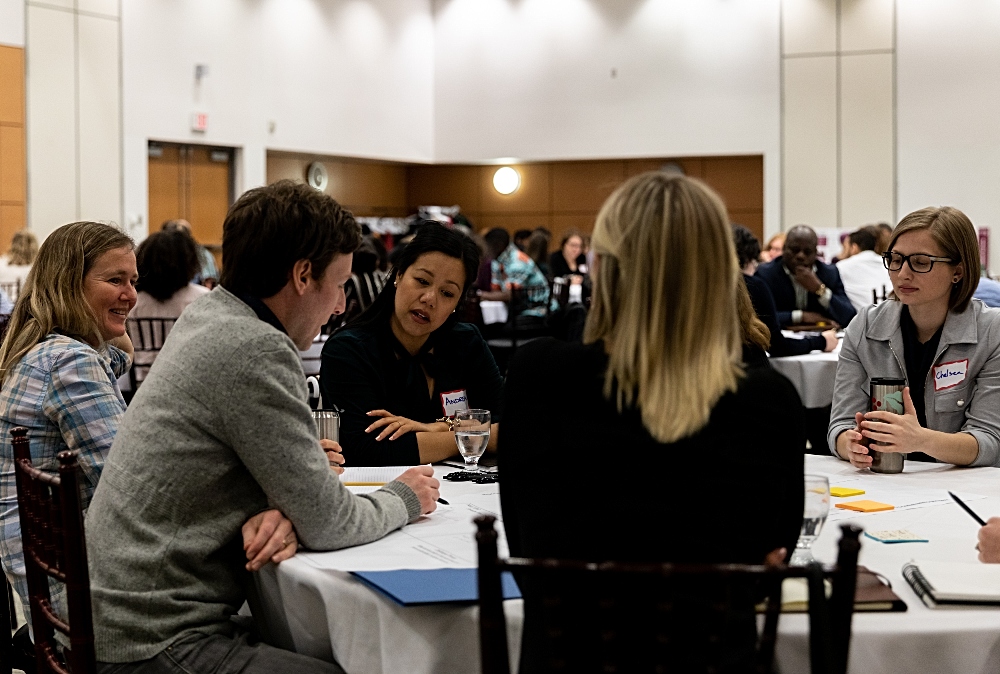 During the Idea Exchange, participants took part in roundtable discussions led by representatives from Faculties, staff from the Office of Community Engagement, and community partners on a range of topics – from diversity in leadership and sustainable funding challenges, to climate change and gentrification.
The discussions were aimed at identifying the strengths, weaknesses, opportunities and challenges facing the community, sharing barriers groups have encountered, and talking about how McMaster can help respond to community needs.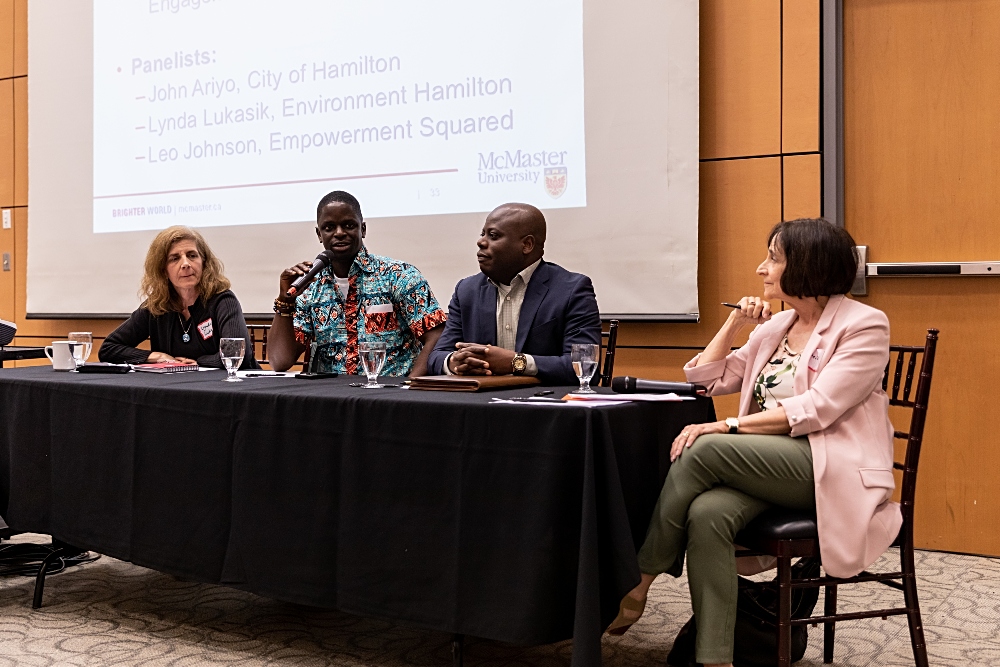 As well, the event featured a "Community Voices" panel, made up of John Ariyo from the City of Hamilton, Lynda Lukasik from Environment Hamilton, and Leo Johnson from Empowerment Squared. Each spoke about opportunities and challenges facing their organizations and how McMaster can help address those issues.
McMaster president Patrick Deane also spoke at the event, reinforcing the continued importance of community engagement as a strategic pillar of the university and talking about key milestones in the evolution of community engagement including, the Community Engagement Task Force, the establishment of the Network for Community-Campus Partnerships, and the creation of the Office of Community Engagement.
Deane also highlighted some of the many initiatives that have been developed in recent years including, the Interdisciplinary Minor in Community Engagement , Semester@CityLab, the Research Shop, and the recently announced Access Strategy which is aimed at creating pathways to McMaster for underrepresented students in the Hamilton area.
"One of the most gratifying aspects of McMaster's community engagement work over the past several years is that it is now deeply entrenched in the life of this university," said Deane. "This process of complementary reflection is particularly important if we're going to ensure that McMaster continues to be a proactive, collaborative and, most importantly, a principled partner in working alongside our many partners throughout this community in Hamilton and beyond."
Learn more about Community Engagement at McMaster