Canadian International Council to host Leo Johnson, Mac grad and founder of Empowerment Squared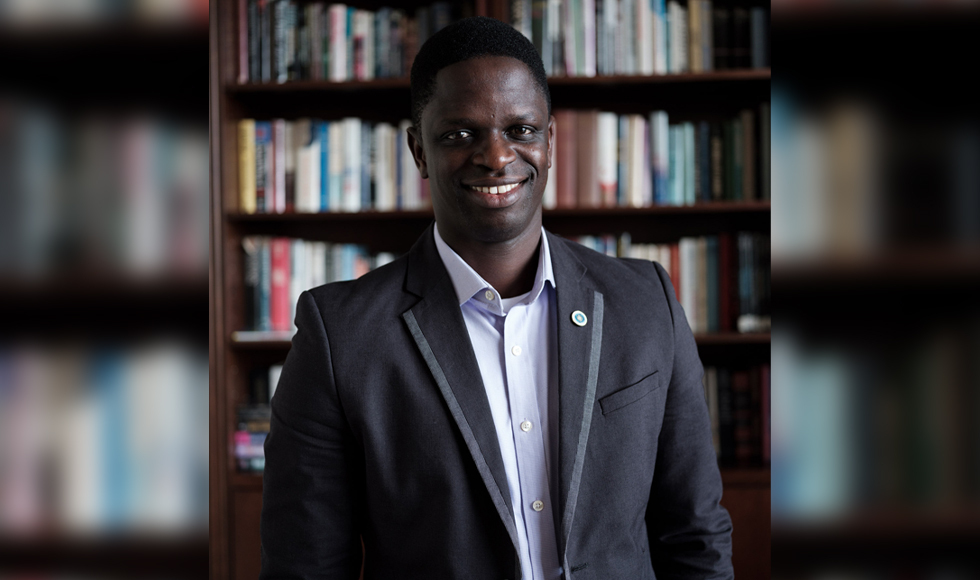 ---
The Hamilton branch of the Canadian International Council, a national think tank that engages Canadians in events and discussions around foreign policy, is hosting a virtual conversation with one of McMaster's own.
Leo Nupolu Johnson, who graduated from McMaster in 2011 with a degree in political science, is perhaps best known as the founder of Empowerment Squared, a Hamilton non-profit that helps marginalized children and youth, many of them newcomers to Canada. He'll be speaking about the organization's latest project: the Liberian Learning Centre, an innovation hub that will house the nation's only public library.
Read more about Empowerment Squared and its long connection with McMaster
The connection with Liberia is a personal one: Johnson spent eight years as a refugee in Ivory Coast and Ghana after fleeing the civil war in Liberia, eventually settling in Canada in 2006.
While everyone is welcome to the free event, McMaster students are especially encouraged to attend, says Eric Lim, a fourth-year political science student at McMaster who is also the Hamilton CIC's vice-president of outreach and engagement.
"This is a great opportunity to learn from a McMaster graduate who's been involved in sustainable development both here in Canada and overseas," Lim explains. "The event is also a great place to meet  with other people who are interested and involved in international affairs and foreign policy – there's definitely an opportunity to network."
Building Liberia's First Public Library: Life Lessons in Sustainable Development will be hosted by CIC Hamilton on Wednesday, February 24 from 4:30 to 5:45 p.m. For more information, and to register, go to the CIC's website.