McMaster welcomes experienced scholar and administrator to lead the Equity and Inclusion Office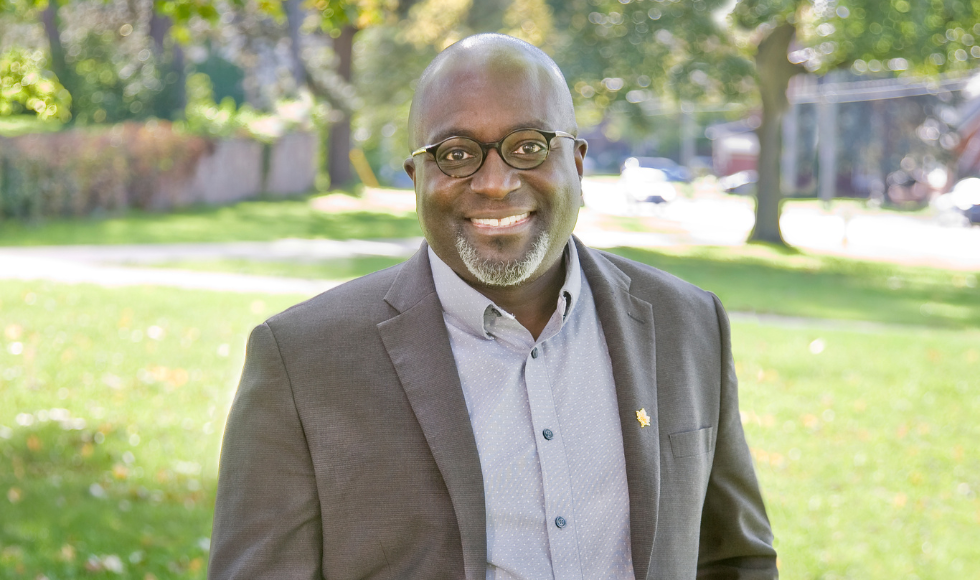 Barrington Walker has been appointed as vice-provost, Equity and Inclusion starting on May 1, 2023.
---
McMaster University welcomes an accomplished scholar and administrator as the new leader of the Equity and Inclusion Office (EIO). Barrington Walker has been appointed as vice-provost, Equity and Inclusion starting on May 1, 2023.
The position is a senior leadership role responsible for identifying and achieving institution-wide equity, diversity, and inclusion (EDI) priorities and goals, as well as leading McMaster's Equity and Inclusion Office.
Walker arrives at McMaster from Wilfrid Laurier University where he was the associate vice-president, Equity, Diversity and Inclusion (EDI), as well as a professor in the Department of History. He led the development of Laurier's first institution-wide EDI strategy and helped guide the university's initiatives as part of the federal Dimensions Pilot Program, which seeks to foster transformative change within the research ecosystem at Canadian postsecondary institutions.
Walker also served on the committee that drafted the Scarborough Charter. It commits signatories to redressing anti-Black racism, fostering Black inclusion and was signed by McMaster and more than 50 Canadian post-secondary institutions in 2021.
"I am pleased to have a leader join McMaster who brings the depth of experience that Barrington does, both as an academic and as an administrator," says Susan Tighe, provost and vice-president (Academic).
"The Equity and Inclusion Office will benefit from his expertise and guidance as we seek to have accessibility and the principles of equity, diversity and inclusion and Indigeneity embedded in our pedagogy and across the university."
As vice-provost, Equity and Inclusion, Walker will play a central role in educational and awareness-raising initiatives at McMaster as well as have a broad mandate to identify and address campus-wide systemic issues.
"McMaster has long been known as a leader in Equity and Inclusion and I believe that is a reflection of the team in place," Walker said. "I am excited to work with this strong team to continue building respectful relationships with members of the campus community in ways that do not reproduce the harms of colonialism."
Walker said he also sees himself as part of the academic life of the university.
"I am looking forward to contributing what I have to offer as a scholar, as well," he said. "That's an integral part of who I am and it influences how I think about my administrative work."
As leader of the Equity and Inclusion Office, Walker will oversee programs and services, such as Human Rights and Dispute Resolution, Inclusion and Anti-Racism Education, the Accessibility Program and Sexual Violence and Prevention Response.
Walker was selected by a hiring committee that included representatives from McMaster's six Faculties and was informed by responses to a cross-university survey distributed during the fall 2022 term that asked campus community members to share their expectations for the role.
"I am grateful to the members of the hiring committee for their commitment of extensive time and energy throughout the search, and to everyone who responded to the survey," Tighe said. "This is an important position for the university and we are welcoming a terrific executive leader."
The selection was approved by McMaster's Board of Governors on April 20, 2023, for a five-year term.