Archway ready to start connecting new students with McMaster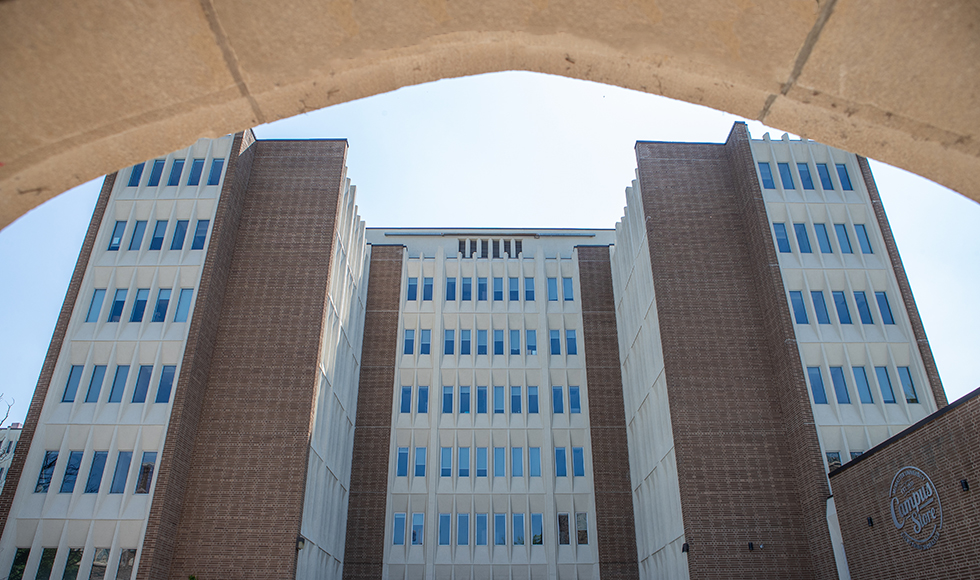 Photo by Georgia Kirkos.
---
The Archway program has 200 upper-year students ready to assist incoming first-year students and in just two months has received an overwhelming 5,000 responses from first-years who are keen to participate in newly created virtual communities.
Archway, a new program that launched in May, connects every first-year undergraduate with a student mentor and professional coach to help guide them through their first year at McMaster. The program also introduces students to other first-years with similar interests through themed community groups.
"The Archway program is designed to support first-year students through their entire first year, starting in the summer and continuing through to final exams in the Winter term," says Sean Van Koughnett, McMaster's dean of students.
Incoming students selected their preferred community group from a list of eight options: art and creativity, community outreach, gaming, healthy active living, innovation, leadership, sustainability, and travel and culture.
"Many of the mentors who were selected reached out to our team to get involved because they wanted to provide incoming students with the same positive experience they had," says Adam Moniz, Living Learning Coordinator and Archway Team member. "I think that is a testament to the value of the community aspect of the McMaster student body."
Areeba Aziz, a third-year software engineering student decided to be a mentor as a way to pay-it-forward for all the support she herself received as a first-year. "This is an especially challenging time for students to be entering university and it's critical that the students feel welcomed, supported and made aware of the resources that are available for them."
Archway mentors received extensive training on the student life cycle, communication, goal-setting, student code of conduct, conflict resolution, virtual etiquette, mental health, and policy and student support training.   
"Archway mentors have been selected from a large and diverse pool of upper year students who have demonstrated leadership qualities and are motivated by the desire to help others," explains Van Koughnett.