Appointment-based access to Archives and Research Collections now available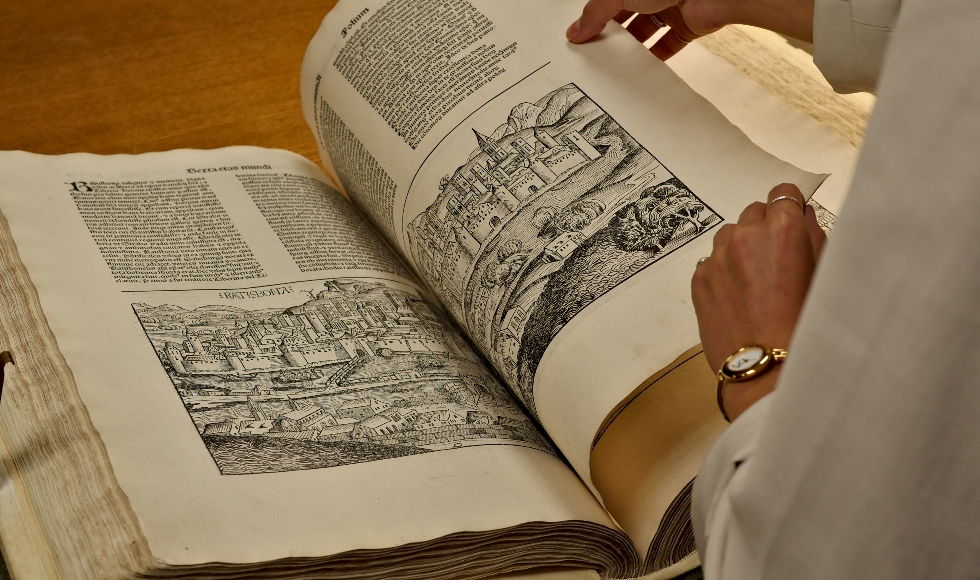 ---
McMaster University Library is now providing McMaster faculty, post-doctoral fellows and students with access to the rare books and archival research materials they need.
Starting on Monday, Nov.16, the Library is offering these members of the McMaster community appointment-based access to the William Ready Division of Archives and Research Collections, located in the lower level of Mills Library. Hours of service are Monday and Wednesday, 1:30 p.m. to 4:30 p.m.
"This service restores access to the many rare and unique books and archives that can only be used in-person and on-site," says Wade Wyckoff, associate university librarian, distinctive, legacy, and digital heritage collections.  "We know that many of these materials are critical to supporting teaching, learning and research across campus and we are so pleased that these important collections will once again be available to our students and faculty."
Learn more about Appointment Based Access to the Division of Archives and Research Collections
Faculty and students are required to book a research appointment at least one week in advance of their visit and must identify the materials they wish to use at the time of booking. To begin the booking process, contact the Ready Division at archives@mcmaster.ca.
Users are limited in the number of archival boxes and/or books they will be able to access per appointment. Library staff are available for research consultations via email to assist in identifying material in advance and will guide users through this step as part of the booking process.
During their appointment, users will only have access to materials they have requested in their booking. No additional materials will be retrieved during the appointment. This includes books that may be housed in the reading room.
In accordance with the university's guidelines for those coming to campus, researchers in the Ready Division must wear face masks at all times, complete the COVID-19 Awareness Training in Mosaic in advance, and complete the provincial COVID-19 self-assessment tool one hour before coming to campus.
To ensure physical distancing, the number of researchers in the reading room at one time will be limited to two.  No access will be provided to collections outside the Ready Division or other parts of the library. For information on access to library spaces and collections outside the Ready Division, consult the Library Remote Support Hub.
Please note that books available digitally through the HathiTrust Emergency Temporary Access Service cannot be provided in print format, as doing so would breach the Library's agreement with HathiTrust.