McMaster launching new employee recruitment system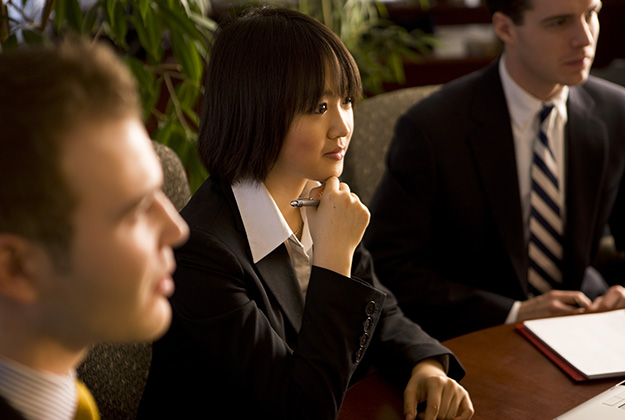 Filling a job at McMaster is about to become very different for both job candidates and hiring managers.
---
Filling a job at McMaster is about to become very different for both job candidates and hiring managers.
Starting Dec. 2, McMaster will begin a two-week transition to its new employee recruitment system as part of Mosaic. The new system will replace several independent recruitment systems at McMaster, including MacTrac, the work/study portion of OSCAR, and several paper-based systems.
The new system will be used for all future hiring, including interim (temp/casual) employees, work/study students, faculty members, sessional instructors, and individual teaching assistants (The only exception is the yearly mass hire of TAs and RAs which will continue to occur through the School of Graduate Studies).
Highlights of the new recruitment system:
Same system for all hiring
Ability to delegate approval responsibilities
Position number assigned earlier, and used to initiate the recruitment process
MAC ID assigned as part of the hiring process
Separate, internal job boards for the McMaster community
Manual data re-entry eliminated in many cases
Refer to this summer Daily News article or the project's employee recruitment webinar for additional details.
Two-part transition:
The transition to the new system will occur over the next two weeks. On December 2 all new job requisitions and postings must be submitted through the new system. Beginning Dec. 15, job applicants will see a new job posting website. Notably, the MacTrac (also call HR Smart) system that is currently used for staff hiring will be replaced.
PLEASE NOTE: Individuals who have information, such as resumes or cover letters, stored in MacTrac must archive items they wish to save before Dec. 15 when that system will be closed permanently. (Refer to the transition schedule for more details)
Support:
Individuals with questions about entering a job requisition or job posting should contact the HR super user in their area. A list of HR super users is in the Mosaic "Support" tab. (see the Daily News for details). Questions regarding MAC ID, problems logging in and password resets should be reported to the UTS Support Desk.
Training:
Recruitment training is available for anyone who manages job openings, hires, screens and selects applicants, creates offers of employment, and initiates the hire process.
Individuals identified as needing system training have been emailed invitations to sign up for one of the classroom-based training sessions. An online version of this course is also available to anyone. Requests to add individuals to the classroom training program should be sent to the Mosaic training coordinators at mosaic.training@mcmaster.ca.
In addition, an introductory online course, "PeopleSoft Navigation for HR", is available today for those new to Mosaic. This foundational prerequisite course will prepare you for future online, self-directed-learning opportunities and classroom sessions.