New directors for Indigenous Student Services, Student Accessibility Services and Student Case Management
---
Student Affairs has appointed three new leaders as part of its commitment toward students' well-being, belonging and transformative learning experiences.
Chrissy Doolittle will be the Director of Indigenous Student Services; Mei-Ju Shih will be the Director of Student Accessibility Services (SAS); and Tim Cameron will be the Director of Student Case Management after serving in an acting capacity for the past year.
---
Chrissy Doolittle, director, Indigenous Student Services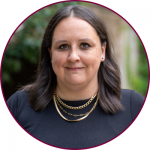 Doolittle is Mohawk from Six Nations of the Grand River with mixed ancestry. She has 20 years of progressive experience in higher education, including 11 years at Mohawk College and nine years at McMaster.
Over the past year, Doolittle served as the first academic department manager of Indigenous Studies, where she focused on strategies to successfully build and launch the department.
Before that, Doolittle worked collaboratively across campus in the Registrar's Office. She led the undergraduate course scheduling process, provided support and advice to academic departments and implemented projects that included block enrolment for all Level 1 Engineering programs.
As the director of Indigenous Student Services, Doolittle will promote McMaster as a university of choice for Indigenous learners and will continue fostering community connections.
She will also lead the department in supporting the learning and success of McMaster's Indigenous learners.
"I am excited to welcome Chrissy to Student Affairs and looking forward to her building on the strong foundation of programs in place to support the success of Indigenous students at McMaster," says Sean Van Koughnett, Associate Vice-President (Students and Learning) and Dean of Students.
"I would like to thank Dr. Rob Innes, Dr. Vanessa Watts and graduate student James Lemoine for their time and guidance in the selection process."
---
Mei-Ju Shih, director, Student Accessibility Services (SAS)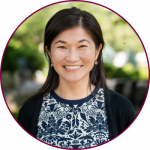 Bringing 15 years of experience in accessibility services, consultation and student advocacy, Shih's leadership has supported the university in effectively navigating the complexities of accessibility services with empathy and integrity, in compliance with policy and legislation framed by critical disability studies.
Shih holds a Master of Education with a specialization in assessment from Brock University and has completed the Executive Management Program at the DeGroote School of Business.
Most recently, as the assistant director of Student Accessibility Services, Shih has led the team's support programs and provided subject-matter expertise to campus and community partners. She has served in numerous roles at the university and within provincial stakeholder groups, including the McMaster President's Advisory Committee on Building an Inclusive Community (PACBIC), the McMaster working group informing the STEER/R Accessibility in Teaching and Learning Project, Office of the Vice-Provost, Teaching and Learning, and within the provincial Inter-University Disability Issues Association.
In her new role, Mei-Ju will work collaboratively with student support units, faculties and programs, community partners and student groups to champion initiatives that strengthen policies, processes, and services that support the academic success and student experience of students with disabilities.
"Student Affairs warmly congratulates Mei-Ju on this appointment," says Arlene Fajutrao Dosen, Executive Director and Assistant Dean of Student Success.
"We also thank the selection committee members for their commitment to this work (Kate Brown, Martin Horn, Rosanne Kent, Joanna Pierazzo, and Maria White). We will continue to rely on them and other key partners as we advance accessibility to support the transformative learning and success of McMaster students."
---
Tim Cameron, director, Student Case Management
Since 2006, Tim Cameron supported the evolution of the office, from its inception as Judicial Affairs to Student Conduct and Community Standards, to what is now Student Case Management.
The name changes of this office over the years reflect the progressive shifts in managing complex student situations, which often involve a collaborative approach and coordination with units across campus.
Cameron brings extensive experience in crisis intervention, administrative law practices, and dispute resolution. Prior to joining McMaster, he coordinated the Dispute Resolution Service, a non-profit community-based organization offering alternative dispute resolution and mediation services to the Hamilton community.
"Tim has been instrumental in making Student Case Management a model that other universities look to follow, and we look forward to his continued leadership in this area," says Van Koughnett.
The McMaster community thanks Shylo Elmayan for her leadership as the director of Indigenous Student Services for the past four years and Andrijana Olaizola for her leadership as the acting director of Student Accessibility Services this past year.