Sustainability in the Archives, two free virtual events
---
Join the McMaster Library Sustainability Committee and explore archival acquisitions relating to sustainability — in two — virtual, of course — forays through the archives.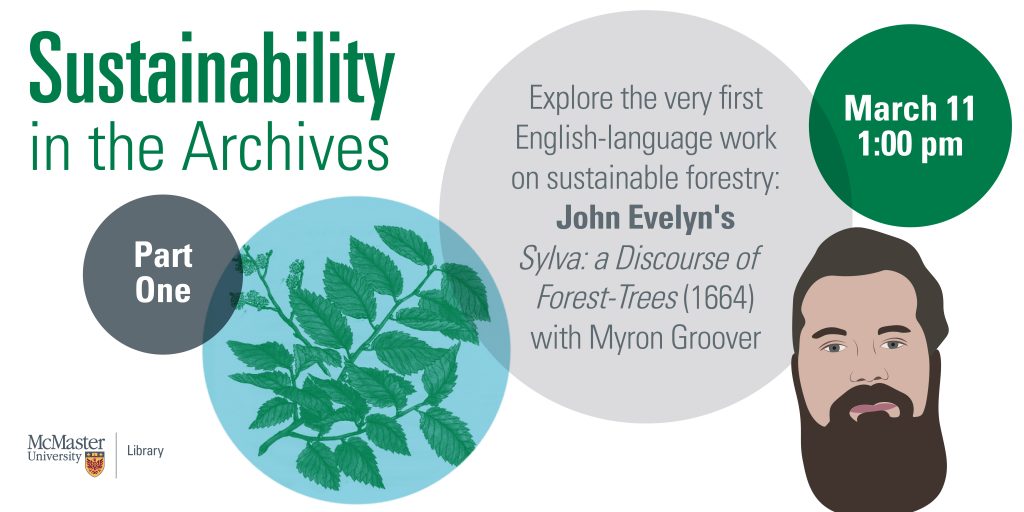 On March 11 at 1 p.m., archives and rare book librarian Myron Groover will lead a session featuring a special focus on John Evelyn's Sylva, or a discourse on forest trees.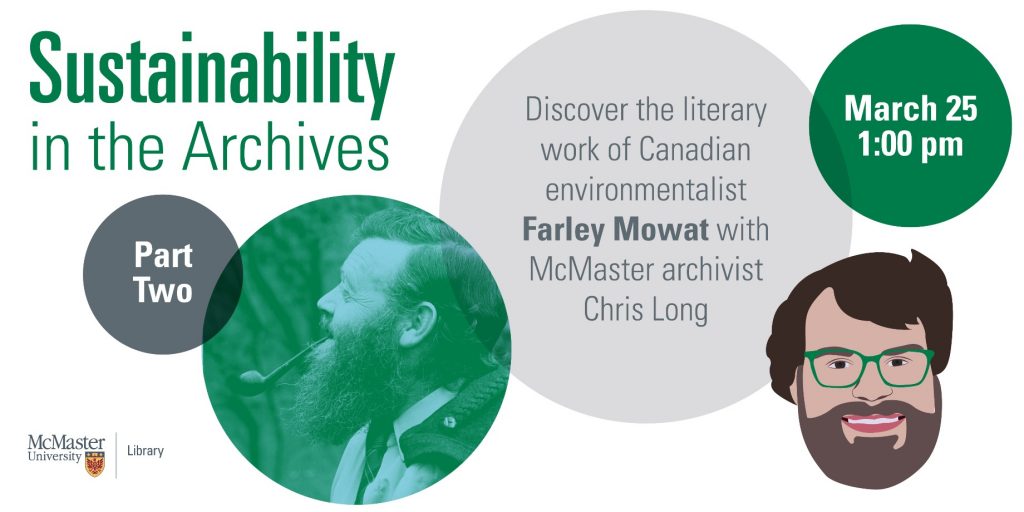 On March 25 at 1 p.m., archives processing librarian Chris Long will lead the session, featuring a special focus on the literary work of beloved Canadian environmentalist Farley Mowat.
Both events are free. Register or find more information on Session 1 on John Sylva or Session 2 on Farley Mowat.