Safety Bulletin: October 19, 2021
---
McMaster Security Services is investigating the person shown below who attended McMaster University Student Centre (MUSC) on Sunday October 17, 2021 at approximately 8:00 PM.
While on campus this person approached a female student and asked to touch her. When this request was rejected the individual below departed the area. Security Services wishes to identify this individual and to advise the community of safety precautions to be taken as appropriate.
Unknown Person to Identify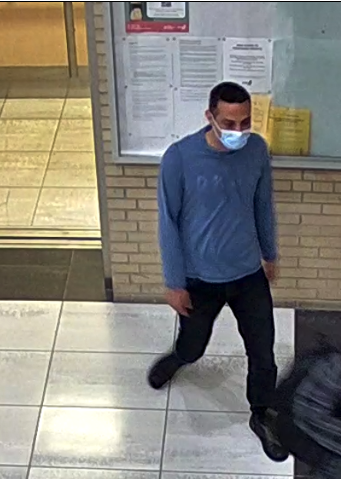 If you know this person, or see this person on campus please call Security Services
(905) 525-9140 ext 24281
Or (905) 522-4135
Or Call 911
Please do not approach the individual
This notification is made pursuant to the Occupational Health and Safety Act Part III.0.1 s.32.0.5(3) and s. 28.
Freedom of Information and Privacy Act s. 2(1) and s.42 (d) and(g)
McMaster Workplace and Environmental Health &Safety Policy – RMM 100