McMaster's longest-serving faculty member retires
---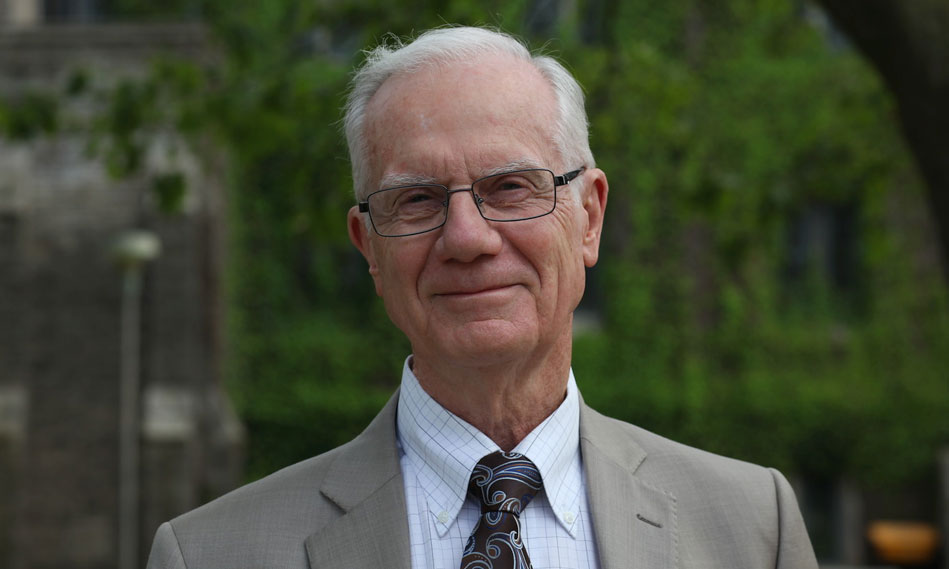 In 1966 at McMaster University, Henry Thode was president, there were just 4000 full-time students on campus and only five teaching buildings, sports jackets and ties were giving way to jeans, and a bright young PhD economist named Byron Spencer was hired as an assistant professor in McMaster's newly created Economics Department.
Now, after 51 years, Spencer is retiring. Faculty, staff and students recently celebrated both his prolific career and the many contributions he has made to McMaster over his long career.
"It's been a privilege to work alongside such an innovative researcher and committed university citizen as Byron," says Jeremiah Hurley, dean of Social Sciences and former chair of the Department of Economics. "Through his vision, commitment to research, and quiet leadership he has sparked groundbreaking work in his field."
As one of Canada's leading economic demographers, Spencer authored, or contributed to, 48 books, well over 100 research articles and working papers, and has attracted millions of dollars of research funding to support innovative, inter-disciplinary research.
During his accomplished career, Spencer served in a number of capacities within the university, the profession, and the policy community. Spencer, for instance, served for 4 years as University Bedel, served as President of the Canadian Population Society, and the Executive Director of the Statistics Canada Canadian Research Data Centre Network, and served on the Ontario government's Advisory Council on Pensions and Retirement Income.
McMaster University, the Faculty of Social Sciences and the Department of Economics wish to express our heartfelt gratitude to Dr. Spencer for his many years of service